London charcuterie specialists create world's first hangover-preventing snack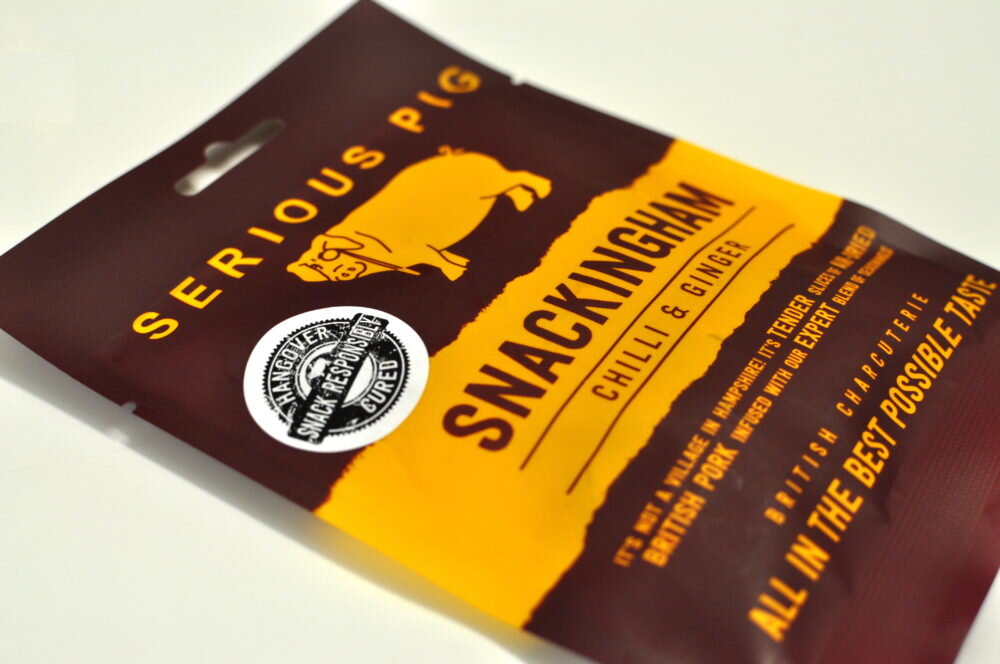 Hangover-preventing meat: is this the Holy Grail?
Don't want to spend another festive period with your head hanging over the toilet, grappling 'the fear' and wishing you hadn't got quite so 'merry' the night before? This year you don't have to. Peckham-based craft meat business, Serious Pig, has developed a unique snack that aims to stop your dreaded hangover before it's even kicked in.
Over half (53%) of Brits say they plan to drink more in December than any other time of the year*
This revolutionary nibble has been carefully designed to eradicate the feared hangover to make a drink-fuelled Christmas period more bearable
Aptly named 'Hangover Cured' is high in protein and contains healthy doses of chilli and ginger, which experts agree help ease symptoms associated with hangovers
The world's first hangover preventing meat treat
Made from 100 per cent British meat and crammed with natural hangover-fighting ingredients, the tasty snack will help combat symptoms associated with hangovers – like nausea, fatigue and headaches
The cured pork snack should be eaten alongside an alcoholic beverage as preventative in order to stop a hangover in its tracks
Quotes:
Boss Hog at Serious Pig, George Rice, said:
"Let's be honest, nobody likes a hangover at the best of times, so we thought we'd invent something that would take the edge off. Fittingly, and like most of our best ideas, we came up with Hangover Cured whilst nursing sore heads in the pub."
He added:
"There are tons of supposed hangover cures out there but we've never found one that actually works. What we've produced is something a little different, it's more prevention than anything else, in that, you can actually enjoy whilst you're having a beer, or glass or wine. We've put it to the test at home and down the pub and it works a dream. Our friends and family have been our guinea pigs, too, and they've all told us it definitely eased their hangovers."
Expert Food Nutritionist, Angela Dowden, said:
"Nibbling on high quality meat protein at the same time as drinking is a really good idea as it's rich in the amino acids you need to make neurotransmitters (messengers that transmit signals throughout the body). Alcohol interferes with the levels of these neurotransmitters, which is one of the reasons we can feel bad after overindulging." 
She added:
"Ginger is also a well known traditional remedy to prevent nausea, whilst chilli is thought to boost levels of feel good endorphins as well as improving circulation, so the body's detoxification process can work optimally.''