Rugby and ale fest off to flying start at TCG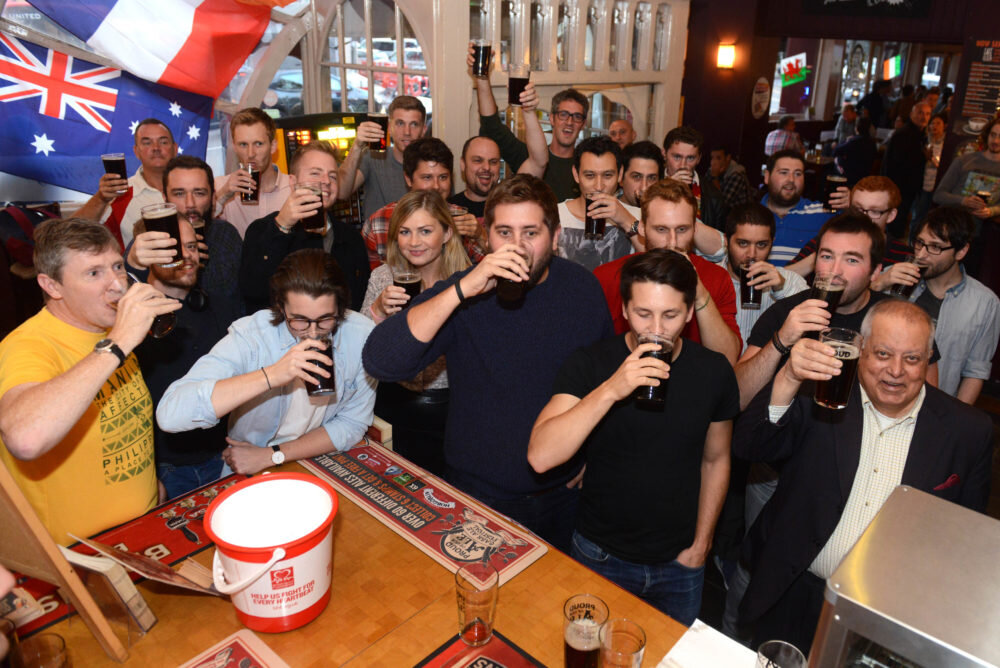 Managed pub and bar operator TCG is reporting a flying start to the Rugby World Cup – and to its Proud of Our Ale Festival, which also kicked off on Friday evening.
Chief operating officer Nigel Wright said, "The makeup of the TCG estate with many strong, drinks-led sites, really comes into its own for big sports occasions and sales across our sites showing the rugby were well ahead of last year, not just on Friday but over the whole weekend.  Our flagship sports pub, the F3K in Fulham, more than doubled last year's sales, thanks to fantastic planning by the team and an international  customer base which meant there were good crowds for matches other than just the England v Fiji game.  The Comedy in Leicester Square also benefited from a global sports following, achieving a 35% uplift.
"Elsewhere, Henry's in Cardiff saw sales up by 64% on the back of both the Ireland and Wales matches at the Millennium Stadium, and Finnegan's Wake in Edinburgh was up by 38%. Many of our local pubs performed well, including the Steam Passage in Camden which had a record week, Molly Millar in Wokingham and Sefton Arms in St Helens, both up in excess of 30%.
"Achieving these impressive results is down to our excellent pub and bar teams who worked hard to ensure everyone who came in to watch the match had a great experience and will hopefully be back for more.
"Japan's shock victory over South Africa might be bad for the Springboks, but it's good news for the tournament overall as we're seeing more interest in non-England matches as a result. Additionally, towns hosting matches are seeing 'World Cup Fever' so we're expecting our sites in Manchester and Exeter to benefit around those fixtures.
"We chose to launch our annual 'Proud of Our Ale' festival on Friday 18th: with a high proportion of rugby fans being ale drinkers, it made sense to showcase what we offer on both.  This year, we launched the festival with a World Record Attempt  for the most people drinking Hobgoblin at the same time – so at 7.00 pm, drinkers in all 40 pubs taking part in the festival were raising a glass before settling down to the England v Fiji game."
Caption to attached images:
At the F3K in Fulham, customers raising a glass in the World Record Attempt; watching the England v Fiji Rugby World Cup match