Little Butterfly London set to take flight in luxury UK spas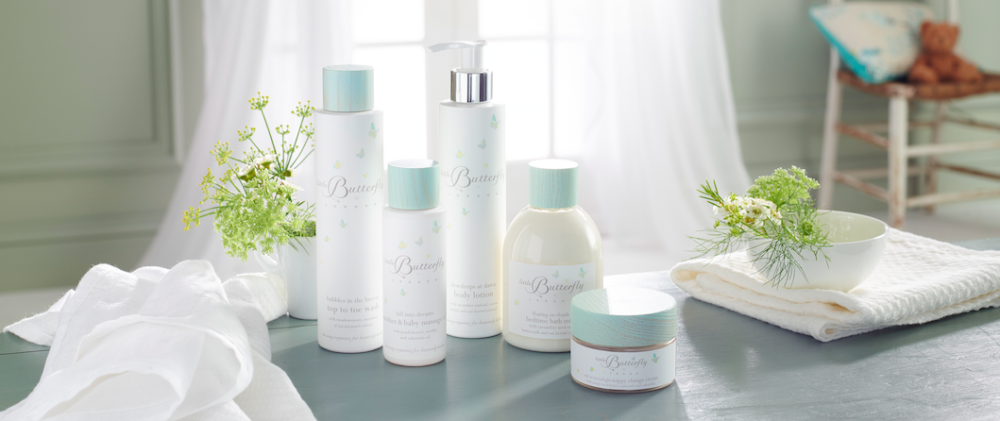 Little Butterfly London, the award winning, organic-certified range of divine skincare for babies and mothers is being launched in spas across the UK and Ireland. Little Butterfly London has collaborated with Exclusive Spa Brands and launched The Dreamy Pregnancy Massage (60 or 90 mins) for expectant mothers. This organic-certified range is the perfect fit for the ever increasing popularity of baby shower events, mother-to-be spa packages and relaxing baby moon spa breaks.
Formulated to the highest standards Little Butterfly London ranges are suitable for both adult and newborn skin, organic-certified by Ecocert, hypoallergenic and dermatologically tested. Carefully crafted formulas support even sensitive, dry and eczema-prone skin and are absolutely free of mineral oil, paraffin, parabens, silicones, SLS, DEA, TEA, PEGs and artificial fragrances which can cause irritation.
The Dreamy Pregnancy Massage uses the Little Butterfly London Fall into Dreams Massage Oil, for Mother & Baby; an exquisite organic oil that deeply nourishes and pampers the most delicate skin. Only exceptional blends of the most coveted organic oils are used, including soothing peach kernel oil, protective rosehip oil and healing calendula. Fall into Dreams Massage Oil generously combines nutritious argan oil – a rich source of Vitamin E – with calming and softening apricot, jojoba and light, hydrating grape seed oil. Mandarin and orange pure essential oils are added for a blissful sensory scent experience.  Following the massage, the spa guest will receive the remaining oil of the 100ml bottle as a gift, to continue using at home and on baby when he or she arrives to promote soft skin and peaceful sleep.The award winning, Little Butterfly London products are created and produced in England.
Little Butterfly London's award winning gift sets for babies will also be available to purchase as a perfect retail opportunity for spas.