Tourism event to promote Scotland as top foodie destination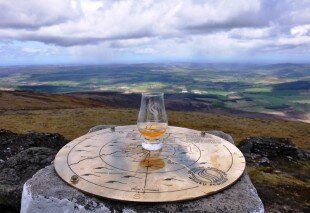 Tourism businesses across Scotland are to team up with top food and drink producers in the region for a major event designed to attract thousands more tourists to Scotland to help boost the country's status as a foodie destination.
The Taste for Tourism event with the tagline, 'Has Scotland got what it takes to be a global food tourism destination?', will take place in Oban later this year between November 3 and 5.
Capitalising on its food and drink heritage, the Taste for Tourism campaign and event aims to catapult Scotland to the top of the wish list for tourists who place a lot of importance on high quality food when they travel.
The event is being organised by Food from Argyll, Argyll & the Isles Tourism Co-operative and Highlands and Islands Enterprise, with support from a number of partners and will further add to the Scottish Government's Year of Food and Drink celebrations.
The aim is to bring together food producers, tourism businesses, tour operators, agencies and the media to learn about each other and discuss ways of further developing food tourism in Scotland.
Featuring top international speakers, Q+A sessions and networking opportunities, the event aims to accelerate the move towards a critical mass needed to build a food destination.
Building on what has been achieved during the Year of Food and Drink, delegates will be inspired to put Scotland on the global tourism map building on its reputation as a 'Land of Food and Drink'.
Anna Allan, head of business events at Highlands and Islands Enterprise, said: "Tourism and food and drink are already two of Scotland's most successful industries and by bringing businesses, agencies and other players together we can help both sectors grow even faster by tapping in to the huge and valuable market for food tourism. The Oban summit will be an opportunity to kick start that process and identify that public and private sectors can work together to realise great opportunity."