First public tasting of Dureza grape at London Wine Fair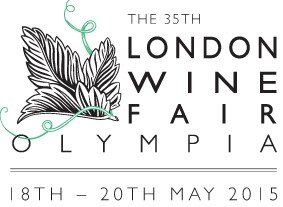 Next week's London Wine Fair will host the first ever public tasting of wine from the Dureza grape.  This variety – which is the recently rescued parent of Syrah – is extremely rare.  The wine will be shown at a masterclass and tutored tasting presented by co-authors of Wine Grapes, Julia Harding M.W. and Dr José Vouillamoz, as part of the London Wine Fair's "Wine Grapes 2015 – Syrah & Grüner Veltliner" celebration.
"Wine Grapes 2015 – Syrah and Grüner Veltliner: their origins, relatives and flavours" will take place in the Masterclass Theatre between 14.45 and 16.15 on Monday, 18th May. Eight wines will be presented – including the Dureza from Pascal Jamet – that demonstrate the pedigree and current form of Syrah/Shiraz and Grüner Veltliner. This tutored tasting of wines from France, Austria, Switzerland, Australia and California sets out to reveal where these two varieties come from, physically and genetically, and their status and reach in the world today.