B&B in Lyme Regis is a hit with guests after Mitre Linen makeover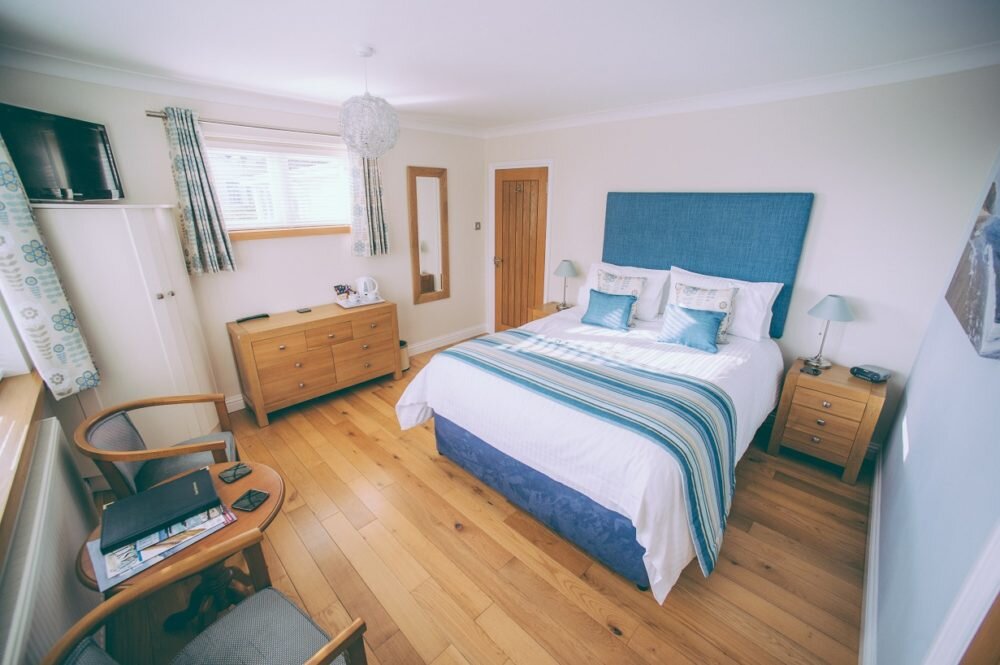 A three bedroom B&B in Lyme Regis has been given a 5 star rating on a Trip Advisor review just weeks after being given a Mitre Linen makeover.
Mike and Tina Le Clercq have been running Cleveland, a contemporary B&B in the coastal resort's, for six years.
They challenged Mitre Linen to update all the guest rooms and give each its own bespoke look and feel.
Tina said: "We have been running Cleveland for six years and we wanted to give it a fresh new look for 2015.  The new, modern look we were seeking for our bedrooms was delivered on time and in budget by Mitre.
"The new Hampton towels are amazing – so soft and they launder beautifully. Our guests love the new look, the duvets and especially the towels – and have even given us a 5 star rating on recent Trip Advisor reviews. We are delighted with the results."
Mitre Regional Sales Manager Denise Taylor spent time with the couple discussing their requirements. Each room was given its own distinct look with bespoke soft furnishings including co-ordinating cushions, eyelet curtains and bed runners to complement the oak flooring and bedroom fittings.
She said: "We love helping hoteliers in their refurbishment and can help them bring new life to their establishments. We are delighted that Mike and Tina's guests enjoy the new rooms."