International hotel group Meliá introduces social media room upgrades in 'The Summer of ME'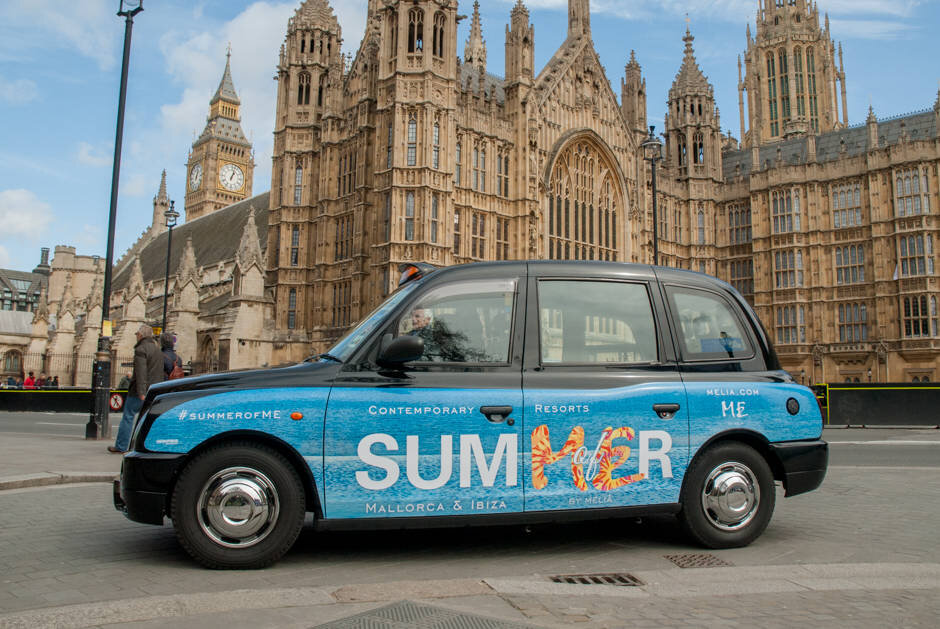 International hotel group ME by Meliá has launched the #SummerofME – an integrated campaign which combines a social competition to win the #SummerofME (a four day tour of the Ibiza and Mallorca hotels), and a booking incentive which will allow customers to request room upgrades via Facebook and Twitter.
Win a holiday to the Balearics with #SummerofME
The competition element of the campaign combines traditional media on a fleet of 150 wrapped taxis around London with digital media on online ads across both We Transfer and Trip Advisor. It gives social audiences of the ME by Meliá social profiles a chance of winning a holiday for two to Ibiza and Mallorca. 
To enter, participants must post directly to one of ME by Meliá's social media sites, stating their chosen dates of travel in 2015 and using the hashtag #SummerofME- allowing Meliá to gather key travel data from their social media audience. The prize includes two nights at both ME by Meliá resorts, direct flights from London Heathrow, transfers whilst abroad and €200 spending money.
Free upgrade with a tweet
The secondary booking incentive element of the campaign has been developed specifically for guests booking holidays at ME Ibiza and ME Mallorca on www.melia.com. Guests will be able to upgrade their luxury hotel suites for free, simply by posting their surnames and dates of arrival on ME by Meliá's Facebook site or using the @MEbyMeliaTwitter handle, using the hashtag #UpgradeME.
The focus on building a sales activation into this campaign highlights the increasing emphasis on social playing a role in the booking process within the sector and demonstrates Meliá's investment in building an engaged social media audience.
Amy McCulloch, Director, eight&four said: "We are driving the message that 2015 will be the Summer of ME throughout this campaign. Combining the chance to upgrade your room booking via social and the #SummerofME competition, we're aiming to build customer excitement and engagement in the lead-up to summer."
Tony Cortizas, Vice President of Global Brand, Meliá Hotels International said: "As a brand, ME by Meliá is perfectly suited to developing campaigns with social media at the heart, as the brand is intrinsically 'social' and focuses on the needs of the individual."
"Through this campaign, our aim is to enhance guest experience pre-arrival (through the upgrade request initiative) and build awareness of the details which make a luxury ME stay so unique by giving away the chance to win 'ME time' with the #SummerofME competition."