UK On-Trade Establishments Sell Stale Wine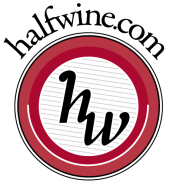 With one of the most comprehensive ranges of 375ml bottles in the UK today, halfwine.com opens up its range to the on-trade to fill what owner and wine-buyer Kevin Dilton-Hill has identified as "a desperate gap in the market".
"All over the country establishments are throwing a vast amount of wine away at the end of each day, either that or they're offering substandard stale wines by the glass to their customers." Says Dilton-Hill.
"Restaurants and bars sell wine by the glass to add to the overall customer experience and choice. Customers don't always want to order a full bottle of wine with their meal but does your glass offering work for people who do not simply say 'I'll have a glass of red/white'?  Do your glasses of wine really satisfy – let alone impress – customers who love their wine?  Does your wine offering truly measure up to the standards that you have set yourself elsewhere?"
Most wine-by-the-glass menus have two problems from the wine-lover's point of view:
The better part of your wine list is not available by the glass.
Outside the cheapest wines, about 80% of the wine sold by the glass is stale; not off but just flat, lacking in acidity and unsatisfactory.
Sommeliers suggest 12 to 15 wines be offered by the glass; five white, five red, a few sparkling and sweet wines. Do you want that many wines by the glass? Can you afford the wastage?
"Stale wine is not obviously 'off'.  The lack of acidity is the mark of a stale wine; it doesn't taste fresh or attractive.  Recently I visited the tasting room of a well-known maker in Chablis. We followed the footsteps of a small group who were tasting premier and grand cru wines and it struck us as strange that the wines they bought were not varietals from the 'better' vineyards.  However, once we tasted them, three of the five samples were stale. When we requested newly opened bottles they were substantially better, as expected.  It wasn't about price or the maker's style; it was simply that the samples served that day were stale.  Your customers will react in the same way, no one likes stale wine; mostly your customers will think that it is poor quality rather than wrong!" Says Dilton-Hill.
halfwine.com, the dedicated online source for quality half bottles of wine, has opened up its range to the on-trade. Offering a free, personalised, out-sourced sommelier selection service, halfwine.com has launched its approachable quality wine range suitable for wine aficionados and food lovers to bars, restaurants, hotels and private members clubs nationwide.
Half bottles of wine (375ml) enable you to:
Offer decent wines without the risk of wastage.

Reduce the wastage from throwing wine away because it has gone stale for the lower volume wines by the glass.
Offer a far wider range of wines in less than full bottles.
There is an opportunity to upsell from a glass to a half bottle with a high probability of success.  This approach is widely used in the premium restaurants of France which stock good levels of half bottles
halfwine.com provides outstanding half bottles of wine and boasts one of the most comprehensive ranges of 375ml bottles in the UK today. Each wine is personally curated by halfwine.com and only offered if it is an excellent example of its provenance and style.  The range comprises over 60 varietals, vintages, countries and vineyards almost completely sourced from smaller, family-owned producers who adopt a 'nurture nature' approach to their vines and in the cellar.
The halfwine.com Sommelier Selection Service
halfwine.com is offering its on-trade clients an out-sourced sommelier service. Simply e-mail Kevin on [email protected] with your wine list and your wine pricing strategy (and anything else to help the team to make the right selections for you such as your menus or objectives behind your wine offering) halfwine.com will suggest a range of half bottles and prices.
"New clients may wish to experiment by ordering small volumes (minimum 24 mixed) on a 'sale or return' basis and we will give you a discount of 10% off the retail prices.  Our retail prices are competitive – where we have been able to make comparisons they are in line with those of The Wine Society." Says Dilton-Hill.
London Wine Fair, LWF, #138 in Esoterica
halfwine.com will be at the London Wine Fair this year to enable potential clients to taste 14 of our excellent range; 5 red, 5 white, a sparkling wine, a dessert wine, a sherry and a port.