A round of applause for the top Young Sommelier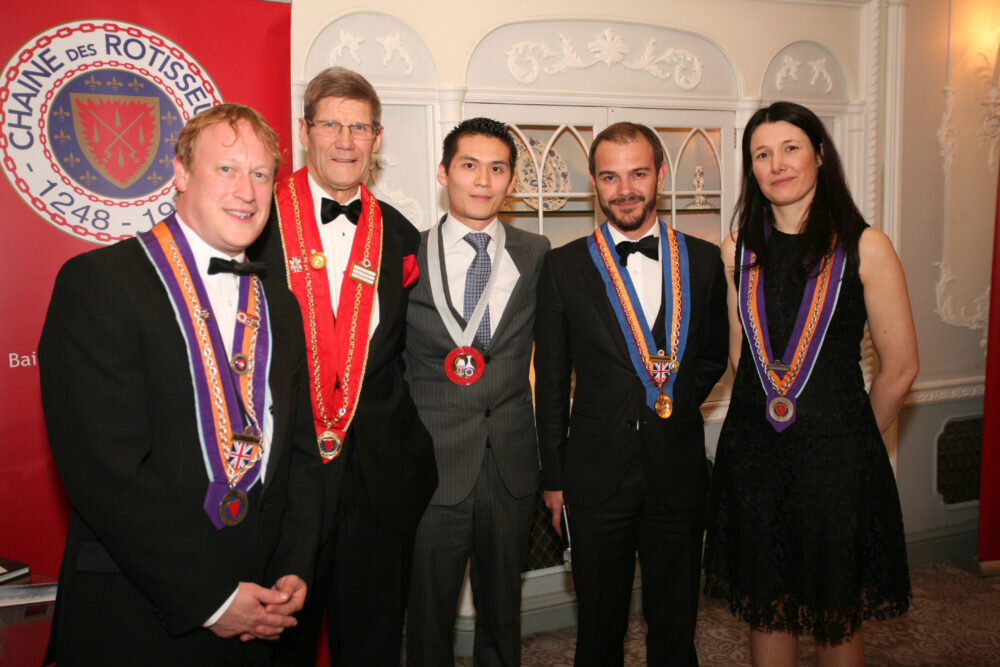 At a glittering Gala Dinner in London last night, Mathias Camilleri from Medlar became the eighth UK Chaîne des Rôtisseurs Young Sommelier of the Year.
Mathias will now go on to represent Britain in the Chaîne des Rôtisseurs International Finals, which will take place in Adelaide, Australia on 25 September 2015.
Mathias took the coveted top spot after an intense skill showcase at the Gaggeneau showroom in London earlier this month.
Each competitor was tested on theory, service and blind tasting, which required the contestants to demonstrate extreme composure and confidence as they competed under pressure.  The standard for this year was said to be so high that four competitors were selected for Final consideration, rather than the traditional three.
Mathias ultimately came out on top by demonstrating specialised knowledge, passion and skill that 'belied his young age' and made him 'wholly worthy' of the acclaimed title.
Philip Evins, Bailli Délégué for the Chaîne des Rôtisseurs commented on the Young Sommelier of the Year 2015 competition: "I would like to congratulate Mathias on his achievement – the winners of our competitions set a fantastic example for other ambitious young sommeliers by giving them something to aspire to.  It's a delight to be able to facilitate this and keep fresh, young talent within the sector.
"Every single year we witness such an inspiring performance from our young professionals, which is testament to the development opportunities that the hospitality industry offers to young people who show dedication to the sector.  It is a commitment the Chaîne is proud to help drive through initiatives like the Young Professionals Awards."
The Chaîne des Rôtisseurs has established a reputation for supporting and promoting young professionals within the hospitality sector.
The celebrated Young Sommelier of the Year competition has been running for eight years in the UK, with an aim to help enhance and maintain the exceptionally high standard within the hospitality sector.
For more information go to www.chaine.co.uk