AG Barr acquires Funkin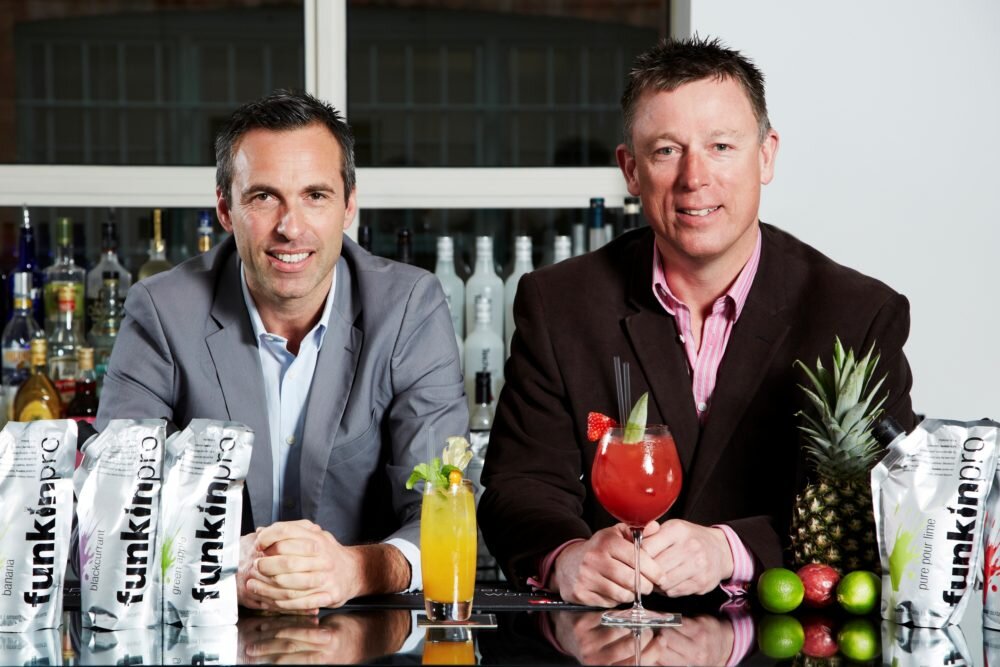 Cocktail innovator Funkin has been acquired by AG Barr plc, the Scottish manufacturer of IRN-BRU, Rubicon, Rockstar and Strathmore water.
Following the acquisition on 2nd February, Funkin will operate as a stand-alone business unit of AG Barr with a continued focus on the development of cocktail solutions for the on- and off-trade.
After 15 years at Funkin, founder Alex Carlton has decided to leave the company but will continue to provide consultancy support. Andrew King will become managing director working alongside other existing members of the Funkin team.
AG Barr has a proven track record of acquiring and developing high growth brands and as the international cocktail market continues to evolve at pace, there is significant scope to further develop Funkin's presence.
Funkin is a leading cocktail innovator that has evolved its expertise to deliver cocktail solutions to mainstream pubs and bars as well as the high-end on-trade. With an extensive range of 100 percent natural fruit purees, mixers and syrups Funkin has transformed the cocktail industry by giving bartenders and licensees the products they need to make the best cocktails possible.
Funkin's products are also available in the off-trade, giving consumers an easy way to make quality cocktails at home in three steps: ice in, spirit in, Funkin.
Funkin Managing Director Andrew King says: "This is an exciting next step for Funkin and we are looking forward to being a part of the AG Barr family and the opportunities that will bring as we continue to grow our business."