Safer Floors At Junckers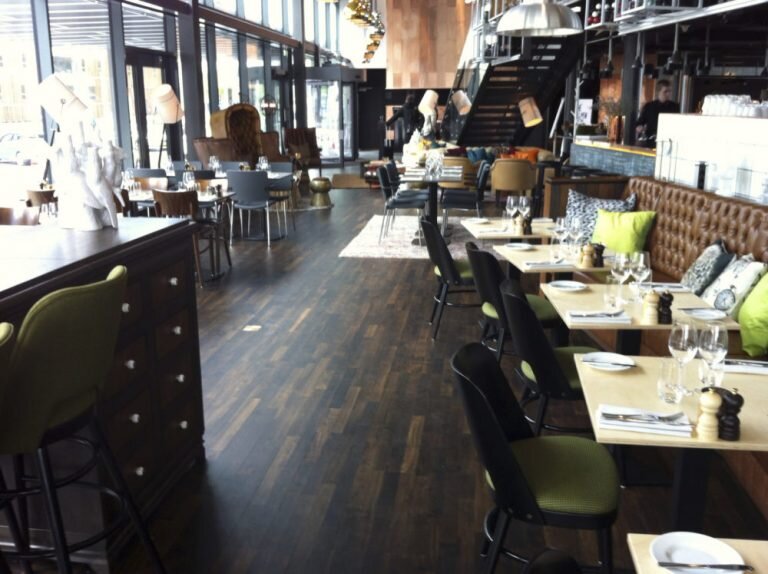 Junckers' slip resistant, site applied floor seal High Performance Friction+ has been developed specifically for areas where water spillage is inevitable, such as bars, restaurants and pubs. HP Friction+ is a low-odour, hard-wearing water based 100% pure polyurethane lacquer that provides high levels of slip resistance on pre-finished, untreated or machine sanded wooden floors.
Most pre-finished wooden floors retain a high level of slip resistance in dry conditions, but there are strict Health and Safety guidelines to ensure floors have a safe level of slip resistance in non-sporting areas where there is a risk of water spillage. Fast-drying HP Friction+ is touch-dry after only 2-3 hours and tested to BS7976-2 standard, which meets all guidelines.