The leisure industry is turning to design & fit-out specialist Ark to create inspiring destinations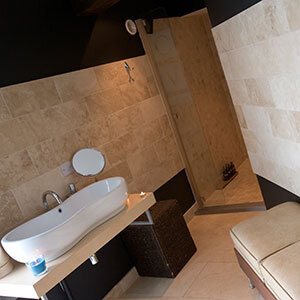 Part of Yorkshire-based Strata Holdings Limited, Ark offers full-service fit-out and refurbishment solutions for organisations within the hospitality, leisure and retail industry. When it comes to the development of modern interiors, with the ability to seamlessly blend traditional surroundings with the cutting edge and contemporary, companies increasingly turn to Ark (www.arkshopfitters.co.uk), a firm which has amassed an impressive portfolio of hotel interiors, restaurants, bars, and retail and leisure environments.

Some of the organisation's flagship projects include: Bristol's, Attix Lounge Bar; B El Toro Tapas Bar & Restaurant; Silken Park Hotel San George, Spain; and luxury health, day resort, CV Spa.
Graham Fisher, Ark Director, said: "We have a great team with the experience and expertise to undertake refit and refurbishment work across the hospitality, retail, leisure, commercial and industrial sectors. We pride ourselves in delivering with an extremely high standard of work within strict budgets and schedules to our customers."
"Our work in the hospitality, retail and leisure sectors mean that we're accustomed to undertaking work where buildings are still in use. We work collaboratively with our clients to keep disruption to an absolute minimum for their customers and staff. Our experience covers refit and refurbishment work in high specification buildings or older properties, including listed buildings."
"We offer total end-to-end solutions including design, planning and project management, or we are equally happy to work as part of a wider team of contractors, using our breadth of experience to deliver re-fit and refurbishment projects that make a difference to the people we serve."
"With the internal capacity to undertake engineering, construction, signage, and furniture solutions thanks to our wider group capabilities, all of our products and services are designed, delivered and manufactured in-house.
"Designing and delivering fit-out and refurbishment solutions to hotels restaurants, cafés, pubs and bars is just one of Arks many specialist areas of fit-out. From design and build to those all-important interior design touches Arks dynamic and flexible teams are experts. Simply put: it's what they do for a living.
Steve Barron from Pope Barron, said: "It's great to find reliable fit-out, manufacturer and installer for all our projects. The fact that Ark  manufacture bespoke furniture, engineer metals, create signage and process all print related works is an absolute bonus for us as we can truly work with a 'one stop shop' who are both very accommodating and highly professional on site."
"We initially commissioned Ark to undertake a total fit-out. They dealt with everything from initial design and  interpretation through material selection and project planning to complete site management, installation and overall delivery. Their approach and the success of the project were second to none. They revolutionised front of house, communal and private areas delivering innovative, warm, friendly and modern feel that is loved by our customer and marks them out from their competitors."
"We were so pleased with what they produced that we have again engaged them on various phased programmes of works. Our relationship with the team at Ark is very strong. They understand what success looks like for us and we are clear about their strengths and the value they add. What really we like about Graham and his team at Ark are their professionalism and the quality of the work they deliver – both of which are completely aligned to the way in which we do business. This is not a customer-supplier relationship; it is a partnership of like minds."
Historically, Arks fit out contracts last a number of weeks or months. However, phased UK-wide works can last much longer as time-scales are solely client driven suiting the needs of individual businesses and their specific circumstances.
Underpinning Arks works are the relationships they build with clients and their wider teams. Shaun Hodgins, Ark Director said "Our approach is collaborative and respectful, social yet professional and aimed at allowing us to be personal within these partnerships. Referrals remain the strongest form of marketing we employ."
Please take time to browse through Ark's website www.arkshopfitters.co.uk or visit Strata Holding's site to find out about the group of company's full breadth of services: www.strataholdings.co.uk.  No matter the nature of your projects, its built environment or your available timescales Ark are always here to help and assist you every step of the way.
The team would be delighted to hear from you if you have any forthcoming fit-out or refurbishment projects. Ark's team are sure that you will be impressed with their innovative ideas, the quality of their workmanship and the value they create. Alternatively, to bring your space to life, please call: 01482 212515 or email Graham at: [email protected]