Jim Beam puts its signature on small batch bourbon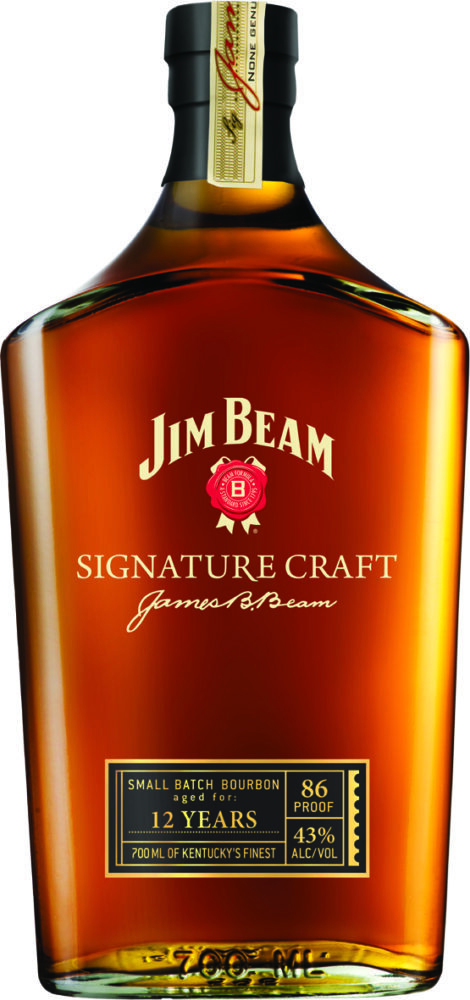 Maxxium UK is expanding the Jim Beam® Bourbon portfolio with the UK launch of Jim Beam® Signature Craft 12-Year. An ultra-premium expression crafted by 7th generation Beam Master Distiller Fred Noe, Jim Beam Signature Craft 12-Year builds on Jim Beam's legacy as a leader in whiskey innovation and the brand's position as the world's #1 bourbon. 
Jim Beam Signature Craft 12-Year is a celebration of the family's distilling method that has been practiced for more than two centuries. Each bottle bears James B. Beam's signature, a tradition that has been in place since the repeal of Prohibition in the U.S. as a seal of a bourbon's authenticity.
Jim Beam Signature Craft 12-Year, which has already received global acclaim from industry experts for its quality1, is a unique expression that brings something special to small batch bourbon. Aged for 12 years and bottled at 43% ABV, it is aimed at whiskey enthusiasts who enjoy trying something different and want a premium product from a trusted brand.
The extensive ageing process results in a bourbon that is ideal for sipping neat or on the rocks. It is deep rich amber in colour and full bodied, with sweet vanilla notes and rich and robust oak flavours.
Following the successful launches of Red Stag by Jim Beam®, Jim Beam® Honey and Jim Beam® Devil's Cut®, Jim Beam Signature Craft 12-Year is now available in the UK initially to selected premium on-trade accounts.
Maxxium UK's Marketing Controller for Imported Whiskey, Eileen Livingston says: "It's an exciting time to be introducing this ultra-premium bourbon in the UK. Interest in the category is at an all-time high and the launch of Jim Beam Signature Craft 12-Year allows our consumers to explore a small batch bourbon created by a brand they love and trust. This handcrafted bourbon brings something new to the world of small batch bourbons and showcases Jim Beam's signature production process."