A CLEAN ADVANTAGE FOR THE WELLINGTON ARMS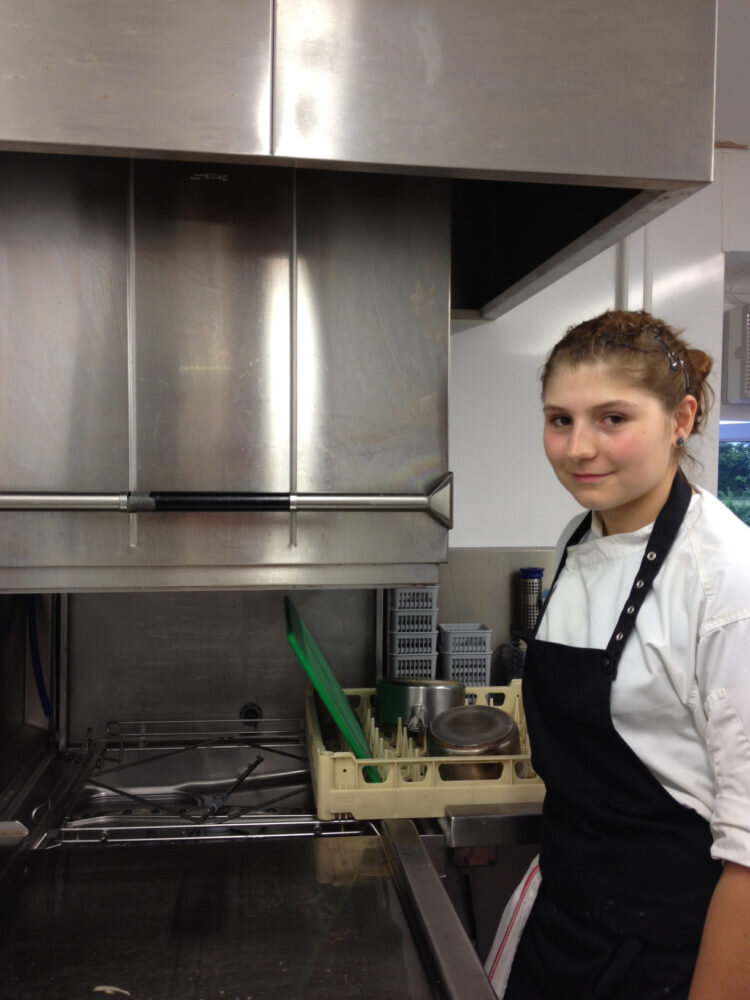 "My dishwasher is the most important item of equipment I've got – even over and above my oven", claims Jason King who runs the glorious Wellington Arms in Baughurst, Hampshire with his partner, Simon Page.
The pub (and he insists it is just a pub despite its 2 AA rosettes, glittering reviews from national media and accolades including Good Food Guide's Best Pub Chef 2011 – "I'm just as happy serving a pork pie and a pint as lobster!") caters for around 400 diners a week, with each service generating about 500 items for washing. "We are meticulous about hygiene and utterly depend on our dishwasher to help us maintain our exacting standards day in, day out. I've seen the chaos a dishwasher breakdown or malfunction can cause and I don't want it in my kitchen so, in my view a truly reliable and efficient dishwasher is absolutely essential for a busy, professional kitchen."
The couple had used a Nelson dishwasher in the past and were utterly impressed, not just by the reliability of the machine, but by Nelson's attentive service and support. "The old machine performed perfectly for 7 busy years," says Jason. "When we had a minor glitch, Nelson engineers were out within an hour so I can honestly say we've never had to cope without a dishwasher."
Not surprisingly, they returned to Nelson for its replacement and were instantly drawn to the new Advantage pass through, not least because of its water and energy saving features. Another selling point was its capacity to take 500 x 600 baskets rather than the usual 500 square ones meaning that it can hold 30% more dishes. A winner across both efficiency and energy saving.
"Being environmentally friendly is really important to us," says Jason. "We grow a lot of our own vegetables and herbs, raise many of our own animals and get what else we need as close to home as possible. Also, we recycle and compost virtually everything. Therefore, it was important to choose our new dishwasher with the same philosophy, and the Advantage ticked every box – and the other good news is that it saves us money!"
The machine has been installed for about 5 months now and Jason is thrilled with its performance. "It's even better than the last machine and plates come out gleaming looking like they've just been polished."