Yeoman Shield 'checks' in at prestigious new hotel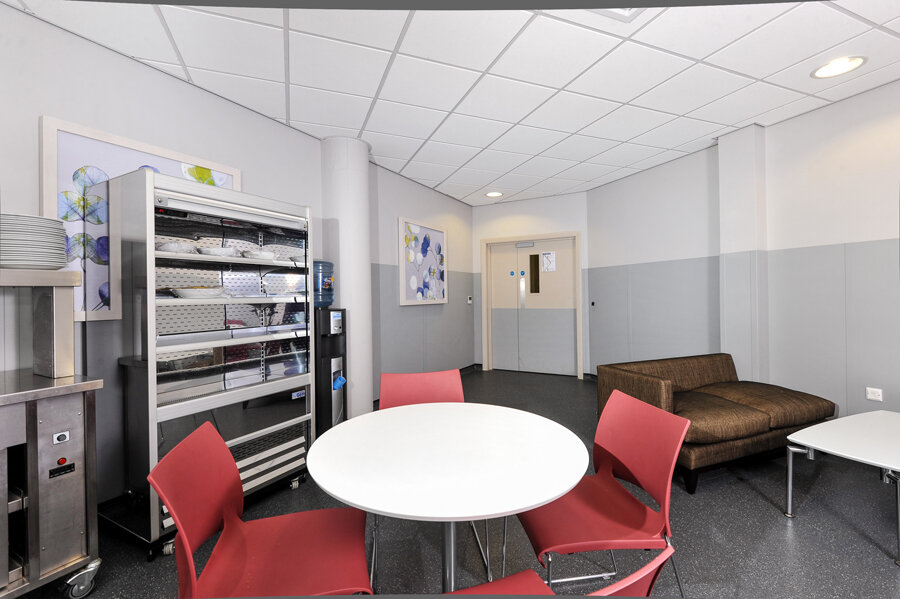 With over 45 year's experience Yeoman Shield is now recognised as one of the UK's market leaders in wall and door protection.  It's expertise at successfully overcoming the hurdles of keeping both interiors and exteriors smart is winning it many prestigious contracts including the recently opened £24m flagship Hotel La Tour in Birmingham.
The hotel has a bustling 'behind the scenes' environment, which is being protected by Yeoman Shield from pedestrian footfall and damage caused by everyday items such as chairs, catering equipment and 100 and 1 other items essential to providing an efficient and smooth running service to the hotel's customers.
Yeoman Shield products have been fitted into the hotel's service corridor including Corner Protection Angles on vulnerable wall areas and Yeoman Shield Door Protection (both in Mid Grey) is guarding door surfaces against damage caused by inevitable bashes and knocks in both the corridor and staff restroom.
The walls of the store room and staff restroom are covered against damage by Yeoman Shield Wall Protection Panels (Mid Grey) which provide an effective and instant solution to scuffs and marks that occur over a large area.
The hotel's maintenance manager Charlie Wilson said: "Installing Yeoman Shield before damage has occurred will help us to keep the internal fabric of our new building in good condition and cut back on the need to spend on expensive and time consuming remedial work."
For further details on Yeoman Shield products visit www.yeomanshield.com, email [email protected] or telephone 0113 279 5854