AWARD-WINNING BURCO GRILL SYSTEM REVOLUTIONISES CHARGRILLING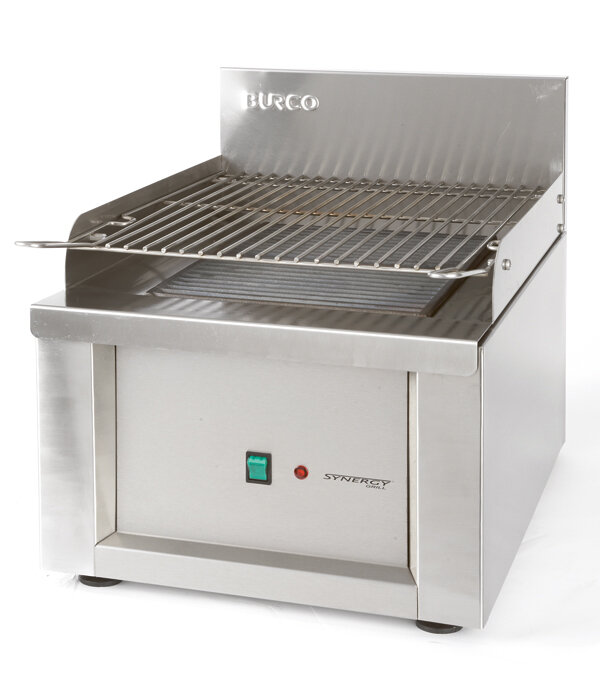 The revolutionary Burco Synergy Grill from Glen Dimplex Professional Appliances not only boasts revolutionary new cooking technology, it delivers exceptional cooking results, whilst saving both time and money – using up to 40% less gas than a traditional chargrill.
Having scooped first place in the catering equipment category of this year's Hotelympia prestigious Innovation Awards, the Burco Synergy grill has become a choice popular with those restaurants and pubs that take pride in serving great tasting food.
Unlike traditional chargrill appliances, Burco Synergy uses 'atomising combustion technology', which cooks at high temperatures and atomises the natural fats and oils into a fine mist before they reach the heat source. This super hot mist is then blasted back up to coat the underside of the food, not only cooking it more evenly but enabling it to retain more of its natural moisture with a perfect barbecue flavour and without the carbon taste and texture degradation.
A further huge benefit of Synergy is that the unit is safer to use compared to traditional chargrills. As there is no fat tray and no disposal of fat needed, the risk of fire and accidents is greatly reduced.
Measuring D600mm x W450mm x H360mm, Burco Synergy is built to the highest specification with a robust stainless steel finish. Working on natural gas, the unit can also be easily converted to run off an LPG cylinder, offering great flexibility for summer outside catering uses such as fetes, festivals or street parties.
Complete with a three-years parts and one-year labour warranty, Burco Synergy is backed by GDPA's extensive network of service engineers and an award winning customer care centre, providing superior after sales support, service and maintenance.
For further information visit www.burco.co.uk and www.lec-commercial.co.uk or contact 0844 248 4281.