September 2023 – With Autumn's arrival and thoughts turning to escaping the wet British weather on a 'Winter Sun' holiday, Airport Parking and Hotels (APH.com) has released a handy guide revealing the best places for a Vitamin D boost this year.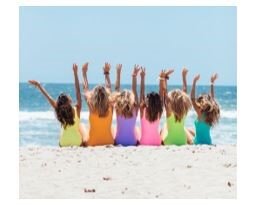 Available at www.aph.com/wintersun, APH.com's guide compares the top 10 destinations for a winter sun getaway including Cape Town, Dubai, Thailand and the Maldives featuring average temperatures, hours of sunshine per day, flight times and exchange rates.
So, where are the winter holiday hotspots? For travellers looking to enjoy the highest temperatures, Bali, Thailand and the Maldives are the best places to go with average temperatures ranging between 27C – 28C from October to January. However, for a holiday offering longer sunnier days then Cape Town in South Africa is the top choice with 10 hours of sunshine per day.
Holidaymakers hoping to avoid the fuzzy effects of jet lag, should choose destinations such as Portugal, the Canary Islands or Cape Town with only a 1- or 2-hour time difference dependant on whether the UK's observing British Summer Time (BST) or Greenwich Mean Time (GMT) when it changes on 29th October. And avoid destinations further afield such as Bali, Mexico and Thailand which all have over a minimum 6-hour time difference with the UK.
The guide also highlights the best places for a weekend getaway with Turkey, the Canary Islands and Portugal around a 4-hour flight from the UK – a manageable travelling time for a short trip. For sun-seekers happy to travel for longer, Dubai and Mexico are good halfway options with a 7-hour and 10-hour flight respectively and Bali the furthest with a 16-hour flight.
With the October Half Term a popular choice for families jetting off for a winter sun beach holiday, the guide also highlights activities and top attractions for each of the destinations allowing families to choose somewhere that suits their interests. Whether it's the Planetarium and Science Museum in Miami, Mountain Safari in Turkey, or Whale Shark excursions in the Maldives there's something for all family interests.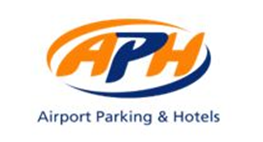 For further information on Airport Parking and Hotels (APH) visit www.aph.com 
or call 01342 859515.
About Airport Parking and Hotels (APH)
Established in 1980, Airport Parking and Hotels (APH) is an award-winning airport parking operator and retailer, winning the 'Best Airport Parking Company' award at the British Travel Awards 2022 for the twelfth year running. In addition to APH's own car parks serving Gatwick and Manchester Airports, APH also offers parking at all major UK airports as well as airport hotels, airport lounges and via trusted partners other extras such as car hire and travel insurance. APH has worked closely with the World Land Trust since 2005 to help support rainforest conservation by protecting threatened forest habitats.