Two brothers Jake & Nayns, Leicester's rising star in the food-to-go industry, is shaking up the scene with their sensational #Bangin street food launches. Their captivating #Bangin range of Naansters, burritos, and samosas are already available in Sainsburys, Co-op & Nisa and now adding to that they are  on the shelves of Tesco, Boots, and Asda making it available in 1000+ additional stores across U.K!!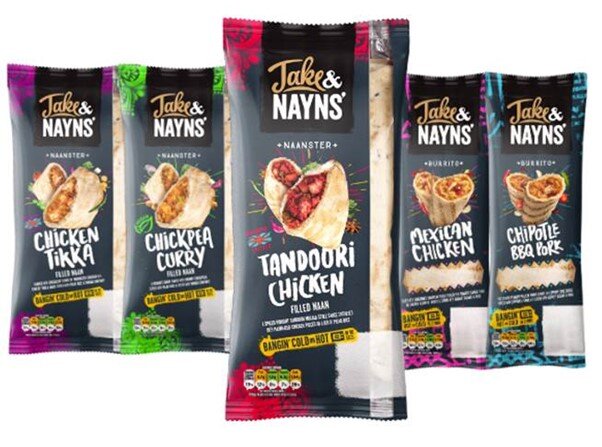 These mouth-watering marvels are also part of Boots and Asda meal deals, bringing you a one-way ticket to flavour town! Lunches couldn't get better than this. Jake & Nayns', fuelled by their treasured family recipe, their unwavering passion has struck a chord with the UK's palate, creating a niche range of snacks in the bustling food-to-go market.
An impressive 94% of customers are returning for more, a testament to the unbeatable quality and taste of Jake & Nayns' products. Every bite of their tantalizing Naansters, savoury burritos, and delightful samosas promises an unforgettable adventure that keeps patrons craving for more!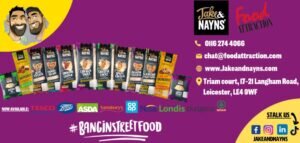 Things don't stop here, Jake & Nayns gears up to redefine innovation! The excitement mounts for their upcoming one touch solution, Hot Food-to-Go Range, featuring an array of #Bangin toasties and subs. Get ready to savour tempting choices like the 4 Cheese Toastie, Ham & Cheese, Bombay Sandwich, Kansas City BBQ, Creamy Chicken & Bacon, Truffle Mushroom & Emmental, The Cuban, and a line-up that promises a fusion of flavours that are nothing like what's out there currently! Jake & Nayns' commitment to reinventing the food-to-go experience continues to captivate the nation. With their irresistible offerings now adorning the shelves of Tesco, Boots, and Asda, Sainsbury, Co-op, Budgens, Nisa, Spar the journey continues. From a cherished family recipe that has blossomed into an enthralling culinary adventure – go try for yourself and embark on a gastronomic journey with the #Bangin street food range by Jake & Nayns'.