Beachcomber Resorts & Hotels is pleased to announce the appointment of Guillaume Noyan as Hotel Manager of Trou aux Biches Beachcomber Golf Resort & Spa from 1 August 2023.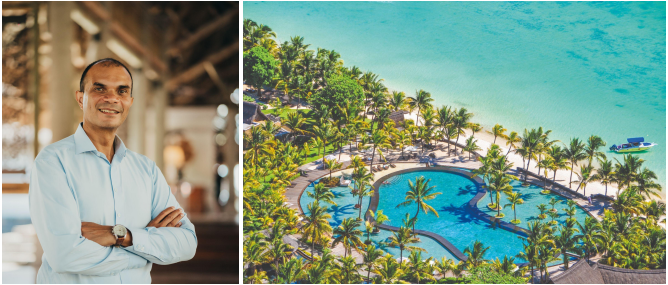 Guillaume holds a Bachelor of Hotel Management from Griffith University, Australia. He started his career in the hotel industry in 1999 as a Management Trainee at Shandrani Beachcomber prior to moving to Dubai in 2001. He came back to Mauritius to take up a position as Assistant F&B at Oberoi Beach Resort in 2004. In 2006, he joined Paradis Beachcomber Golf Resort & Spa as Assistant F&B Manager, then became F&B Services Manager before being appointed Executive Assistant Manager – F&B. In October 2021, he was promoted to Executive Assistant Manager of Paradis Beachcomber and Dinarobin Beachcomber.
After just over a year as Hotel Manager at Constance Prince Maurice, Guillaume returns to the Beachcomber Group as Hotel Manager at Trou aux Biches Beachcomber. "Guillaume is
known for his expertise, professionalism and pleasant attitude. These are all qualities that will further enhance the excellence of the iconic Trou aux Biches Beachcomber. It is a real pleasure to welcome him back to Beachcomber. We are also delighted to entrust the running of the hotel to two remarkable leaders, Théodose Fleurié, the General Manager, and Guillaume Noyan," says Beachcomber Group's Chief Operations Officer, Jean-Louis Pismont.
Guillaume Noyan will contribute to the development of Trou aux Biches Beachcomber alongside Théodose Fleurié and the entire hotel team. "I am thrilled to be joining this
flagship of the Mauritian hotel industry and returning to the Beachcomber Group, where I  started out and spent much of my career. I am looking forward to working again with the
General Manager, Théo Fleurié, after having worked with him at Paradis Beachcomber, and with the whole team," he says.
For more information about Beachcomber Resorts & Hotels, visit www.beachcomber-hotels.com