KFWE (KOSHER FOOD AND WINE EXPERIENCE) LONDON RETURNS FOR 2023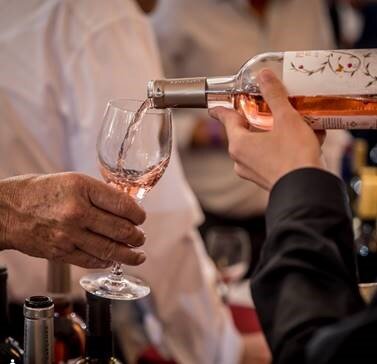 The UK's largest Kosher wine tasting, KFWE London, is back for 2023 with a strong line-up of top wineries and distilleries from Israel, France, Italy, the USA, Poland and Italy bringing over the best of their new vintages and styles.
The on & off-trades and press event is scheduled for the afternoon of 11th July, at the Sheraton Grand London Park Lane, with the public event taking place in the evening.  Registration for this free event is open now at www.kfwelondon.com
Benjamin Gestetner of Kedem Europe, organiser of the event, says that this year's KFWE London will be one of the best in the event's 18-year history: "We have over 200 wines from around 40 producers from around the world this year.  We are really pleased with the wines coming from premier French growers including Chateau Leoville Poyferre, Chateau Pontet Canet and Chateau Giscours, they are of exceptional quality and are drinking well.
"As the premier event to make new discoveries in Israeli wines, there is no question that the growing interest in quality wines amongst Israel's consumers as well as the demands of importers world-wide has added a fresh dimension to the wines coming from this country, and we are pleased to be able to bring some notable Israeli wines to the UK from leading wineries including Castel, Yatir, Flam and Matar by Pelter.
"We are really delighted to introduce a new boutique winery from California, Hajdu Wines who produce small lot wines with a focus on Rhone varietals from their vineyards in Napa, Sonoma and Mendocino counties."
The KFWE will dedicate an area to larger formats, reflecting the growing market for magnums both in the on-trade and for gifting.
As well as access to the wine makers and distillers and their expert guidance throughout the tasting, visitors to the event will be able to enjoy the summer-inspired cocktail bar provided by Walders liqueurs and there will be delicious bowl food prepared by Chef Luca Camboni of Kosher caterers Arieh Wagner served throughout the event.

The Kosher Food and Wine Experience
12.30 – 3.00 pm Tuesday July 11th
Sheraton Grand London Park Lane
Piccadilly
London
W1J 7BX
Trade and press registration www.kfwelondon.com