TRENDS SET TO SPRING INTO THE SPIRIT CATEGORY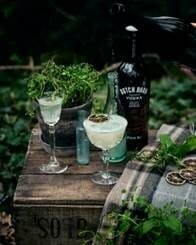 Ellers Farm Distillery explores the biggest SS23 trends we can expect to see as the days get longer
With spring in full swing, and after a particularly long winter, filled with rising energy bills and the cost-of-living-crisis, many people are hoping to make the most of warmer weather and longer days.
With rising temperatures, consumers are looking for new ways to drink their favourite spirit to put a spring in their step.
Andy Howitt, On-trade Manager at Ellers Farm Distillery, shares his predictions on the trends set to hot up the spirit category along with some delicious cocktails to try whilst enjoying the change in seasons.
EMERGING FLAVOUR:
"Each year we see a new flavour profile come to the forefront of the drinks industry – whether that's through flavoured spirits, or profiles of cocktails. Over the last few years, strawberry and blood orange have dominated, but we're expecting to see tropical flavours emerge for 2023, with customers wanting to drink Tiki-inspired drinks such as Mai Tai's and Zombies."
SERVE SIZE:
"As people look to get more bang for their buck, this spring and summer season is set to be all about the longer serve drinks, such as the Tom Collins and a simple vodka soda. Likewise, over the last few years, customers have grown accustomed to tableservice, meaning they don't have to queue at a bar for 15 minutes for a cocktail. Instead, customers are reaching for a jug or a longer serve so they can sit in a beer garden and enjoy."
SUSTAINABILITY:
"Sustainability was one of the most searched-for words in the drinks industry in 2022 and it's proving its longevity with consumers now willing to pay more if it means the product was made in an ethical and green way.
"We saw it come to life even more evidently with the likes of The Alchemist, who launched a dedicated 'sustainability menu' last year, which featured those spirits and brands who placed environmental issues at the heart. The Green Gimlet cocktail, which featured our very own Dutch Barn Orchard Vodka, also utilised ingredients that are typically discarded during cocktail creation."
THE RISE OF THE SPRITZ:
"As the weather hots up, the spritz is always a favourite amongst consumers, and that shows no sign of slowing down. Bartenders particularly around the Yorkshire region have suggested that once again 2023 is going to be a massive year for the spritz.
"Whether it's adding some fresh local pressed apple juice, or sourcing foraged berries and herbs to take the spritz to the next level – there's so much you can do to turn a simple spritz into the ultimate taste of summer."
So, why not try out some of these trends yourself in the comfort of your own home? Bursting with delicious flavours which are perfect for summer, these cocktails are fun and easy to make and sure to go down a treat with your family and friends.
CELESTIAL SPRITZ
50ml Dutch Barn Orchard Vodka
20ml Fresh Lime Juice
20ml Thyme Syrup, see below
100ml Prosecco
Fresh Mint Leaves
Fresh Thyme & Mint to serve
Thyme Syrup:
100ml Water
100g Caster Sugar
20g Fresh Thyme
Method:
Begin with the syrup. Add the sugar & water to a small pan and heat over a low heat to dissolve. Once dissolved, increase the heat and boil for 3-5 minutes or until syrupy. Add the fresh thyme and allow to cool to room temperature. Steep for 12 hours then strain into a bottle, discard the thyme and store in the fridge.
When ready, add the vodka, lime juice, thyme syrup and fresh mint leaves to a Boston Shaker, add 8 ice cubes and shake for 20 seconds. Double strain into a chilled champagne flute, top with prosecco and serve garnished with fresh thyme & mint
DBOVODKA LIME & SODA
Ingredients:
25ml – 50ml Dutch Barn Orchard Vodka (choose your serving size depending on individual preferences)
10ml fresh lime juice
Fever-Tree Mexican Lime Soda
Lime wedge, to garnish
Ice
Highball glass
Method:
Put a healthy amount of ice into a highball glass.
Start by adding the desired amount of Dutch Barn Orchard Vodka.
Pour in 10ml freshly squeezed lime juice.
Peel the lime for decoration, garnishing the glass with the fresh lime peel.
BARN STORMER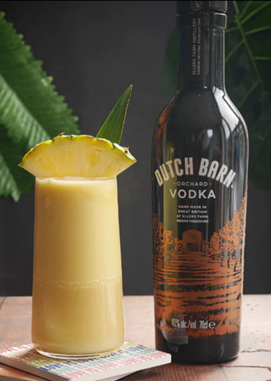 Ingredients:
50ml Dutch Barn Orchard Vodka
5ml fresh lime juice
15ml sugar syrup
100ml pineapple juice
Pineapple wedge, to garnish
Ice
Highball glass
Cocktail shaker
Method:
Add all the ingredients, save the pineapple wedge, to a cocktail shaker and shake well.
Strain into a highball glass, garnish with a pineapple wedge, and serve!
FLORA'S HIGHBALL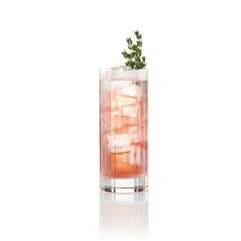 Ingredients:
25ml Small Batch Spirits Elderflower & Elderberry
15ml Dutch Barn Orchard Vodka
150ml White Peach & Jasmine Soda
Thyme sprig, to garnish
Ice
Highball glass
Method:
Add a generous amount of ice to a highball glass.
Pour over 25ml of Small Batch Spirits Elderflower & Elderberry and 15ml of Dutch Barn Orchard Vodka.
Top up with the White Peach & Jasmine Soda. Stir gently to combine, garnish with a thyme sprig, and enjoy!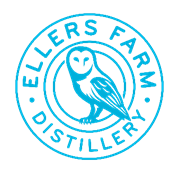 www.thespiritsbusiness.com/2023/01/spirits-trends-to-watch-in-2023/