Delamere mini milk glass bottles designed to replace jiggers and sticks in preparation for ban on single-use plastics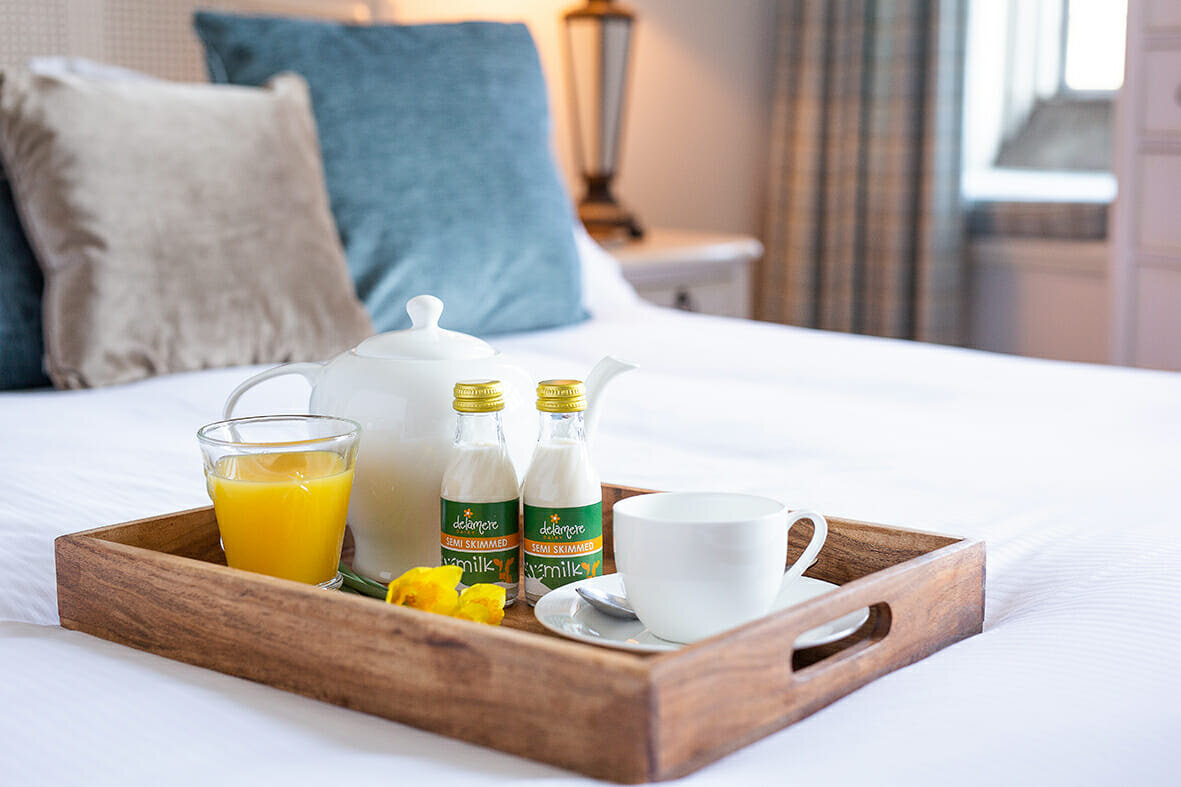 Film launch to illustrate the frustrating challenge of opening single-use milks & to highlight the environmental credentials of the bottle
Delamere Dairy's mini milk bottles offer the perfect solution for catering and hospitality businesses in preparation for the incoming ban on single-use plastic sachets.
A new film showing the proposition for businesses of the long-life 97ml semi-skimmed cows' milk has just been launched. The mini milks offer 3-4 servings of milk which can be served and stored at room temperature.
From October 2023 DEFRA has announced that an additional range of single-use plastics will be banned in England allowing businesses time to prepare. This follows a previous ban on straws and stirrers to reduce the devastating impact that plastic is having on the environment and wildlife.
The government report found that single-use sachets and pots could 'cause considerable harm to the environment when disposed of incorrectly.' This is due to their small size and the fact that they are hard to segregate and clean.
Ed Salt, MD at Delamere Dairy said: "One of our main aims as a company is to leave a legacy for future generations. We have all been frustrated when trying to open a milk jigger or sachet only for it to end up all over the worktop, the mini milk bottles are convenient, easy to open and reduce plastic waste.
"Our other brands are contained within vessels that are fully recyclable and the introduction of the mini milk glass bottles provides a solution for hospitality businesses to become compliant while also solving the annoying challenge for consumers of trying to get into the milk for their tea!"
Visit the Delamere website to watch the film promoting the mini milk bottles. https://www.delameredairy.co.uk/products/cows-milk/sterilised-semi-skimmed-milk-97ml/