IT'S NOT TOO LATE TO CREATE THE PERFECT DATE NIGHT FOR A MEMORABLE VALENTINE'S DAY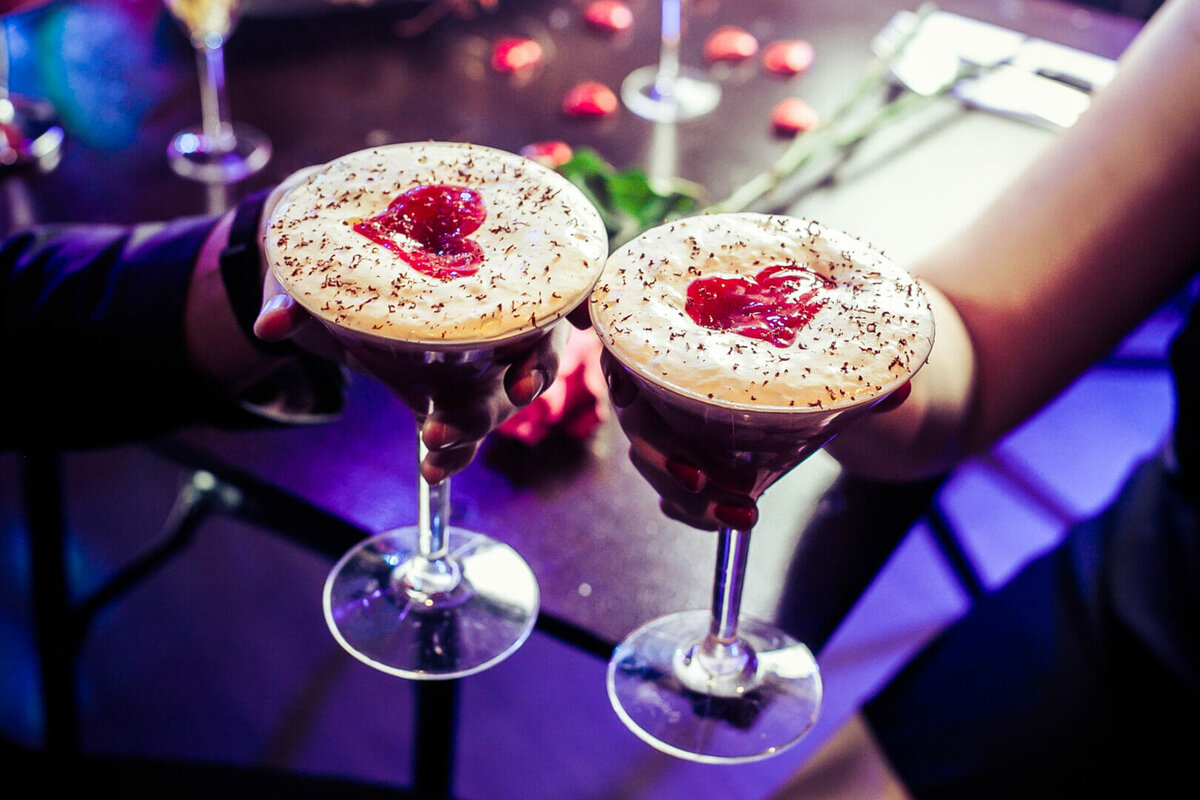 Leading discovery and booking platform DesignMyNight offers consumer insight and ideas for hospitality operators who want to feel the love and boost their business this Valentine's Day. 
As the UK emerged from recurring lockdowns, research from Barclaycard in 2022 revealed that seven in 10 Brits living with a partner (70%) and nearly two-thirds (62%) of people in a relationship, but living separately, intended to celebrate Valentine's Day with their other half. And, in 2022, Brits spent approximately £1.37 billion celebrating the calendar occasion, popularly associated with love and romance, according to figures from Wunderkind.
Putting the cards, flowers and chocolates and other seductive gifts to one side, hospitality has a great opportunity to use the language of love to encourage visits and boost trade and take its share of custom from this emotion-filled holiday. This will be particularly important in 2023, when 14th February falls on a Tuesday, when many venues may otherwise be quiet or even closed at the start of the week.
It's not too late to create a perfect date night and entice customers into your restaurant this year to save potential customers from countless last-minute dashes to the petrol station for a bunch of flowers. Although some people are organised and plan weeks ahead, many leave dinner and bar reservations until the last minute. In 2022, online searches for Valentine's Day rose more than 50% from the last week of January to week commencing 8th February and bookings made through DesignMyNight were up over 10% in the same period. Whilst 'Valentine's Day' and 'date night' remain popular DesignMyNight searches in London for this year's celebrations, it appears that people are looking for something different, with 'quirky date ideas' currently topping the list of Valentine's Day queries.
Leighanne Bent, Senior Marketing Manager at DesignMyNight provides her advice on generating additional footfall and revenue from this most loving day of the year.
A survey from a Dishy Dates survey on DesignMyNight in 2022 revealed that 30.3% of people love to be wined and dined to get them in the mood for love, so this is the obvious place to start. Develop a bespoke Valentine's Day menu that is distinguished from your regular offer to persuade people that it is worth leaving their homes for. It needs to be special enough to warrant charging a premium price yet widely accessible in the current economic climate and based on regular dish ingredients to minimise waste

Provide a simple drinks menu that matches the dishes to encourage linked purchase. Focus on delicious drinks that appeal to a diverse audience and which give people the opportunity to trade up, whether they select wine, beer, spirits or non-alcoholic drinks. Valentine's Day gives people the excuse to splash out and treat themselves a little so offer Champagne, cocktails or aperitifs as soon as they arrive and don't lose sight of the benefit of upselling drinks orders during their visit. Drinks House 24/7 conducted a survey in May 2022 revealing that the most popular cocktails in the UK are piña coladas, mojitos, and martinis (including porn star and espresso)
Be aware of the décor and adjust aspects to synchronise with your offer. Turn the lighting down a couple of notches and the candlelight up, think about any background music and the look and feel of the trading areas. Install a head-turning signature display that encourages your customers to share on their socials – this can be a balloon arch for example or can be assembled with fresh flowers
Having gone to the effort of planning for Valentine's, promote your offer(s) and maximise advance reservations, ideally taking a deposit to reduce no-shows. Use social media channels and existing loyalty or CRM technology to let previous customers know what you have planned but also use event listings to attract new guests and start building long-term relationships with them
Whilst your focus is on guest experience, don't forget to share the love with your team. Involve them in the planning, organise tasting and drink matching sessions and incentivise them on upselling. Make sure any tips are shared quickly and that they get home safely
Commenting on Valentine's Day events Anthony Knight, Sales and Marketing Director at Incipio Group, added "Valentine's Day remains an important calendar date for hospitality venues. As well as being an important occasion for couples looking to dine out in more traditional format such as restaurants and romantic nights away it also marks a fantastic opportunity for venues to market to customers simply looking to have a great time out and celebrate single life and there's a huge demand for our 'anti-Valentines' party concepts. Last year after nearly 2 years of lockdowns, heartbreak and a desire to connect with people again, we saw a significant increase in demand for guests wanting to join us for Valentine's Day."
For more advice on creating and promoting your Valentine's Day activity with DesignMyNight, please contact [email protected].