The extended 2022 season is perfect for a last-minute romantic couples' getaway
Fondly known as the 'Caribbean of Europe' the island of Sardinia has been 'the' celebrity hotspot this summer, with loved-up A-listers spotted relaxing, and even rock climbing, on the romantic shores. Power couples paying a visit over recent weeks include Adele & Rich Paul, Victoria & David Beckham, Jessica Biel & Justin Timberlake and Jared Leto & Kelsey Merritt. Delphina hotels & resorts is offering couples a taste of this enchanting setting with a new 'Natural' Romance package, providing a selection of bespoke intimate experiences, perfect for a late summer getaway when kids are back at school. Delphina have also introduced new fitness, leisure and wellbeing facilities and treatments to their resort and SPA portfolio this year with a €1million upgrade.
Lovers can choose from an Emotion package, giving them an authentic taste and feel of Sardinia together, the Intense package offering an extensive range of personalised and unforgettable moments, or the 'à la carte' service where they can choose their own bespoke and unique itinerary with the ultimate freedom and luxury. Some of these special experiences include; private meals in the room, poolside or on the beach, couples SPA experiences, a private helicopter transfer with a panoramic flight, exclusive boat charter, a private driver, canoe tour with an exclusive expert guide along the coast with the chance to swim in a secluded bay or dedicated tour guide to discover the many cultural and archaeological wonders of Sardinia.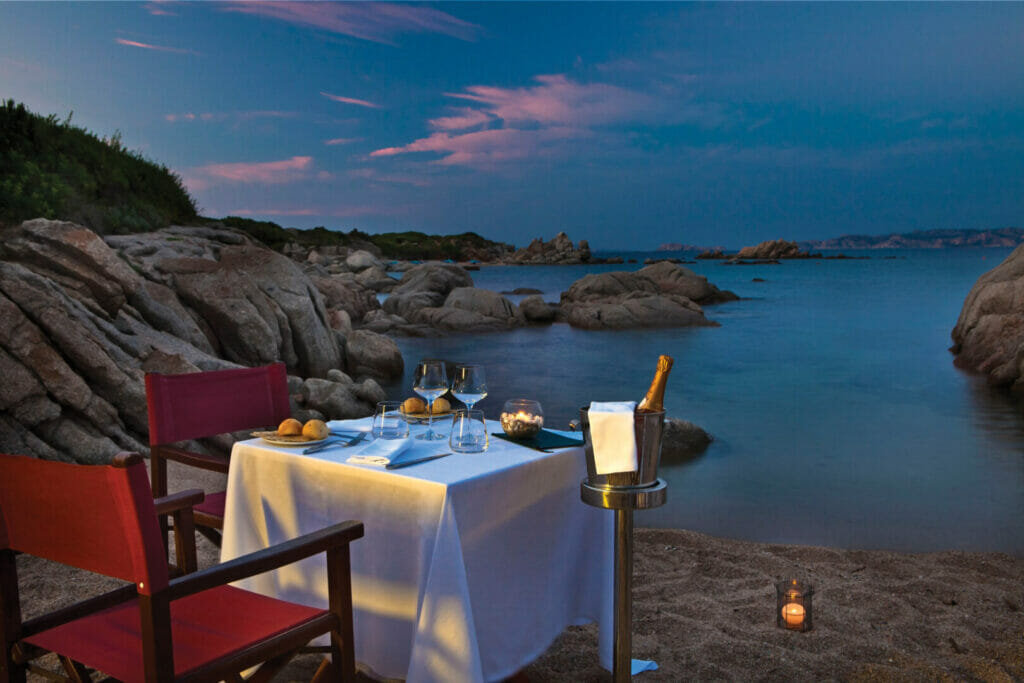 Active couples can also enjoy the benefits of a €1million+ investment into additional sport, leisure and wellbeing facilities available across the resorts this summer. This includes multiple new paddle courts, increased Technogym machines and outdoor equipment for free-body and machine training. For those looking to relax and unwind, the new à la carte SPA facial and massage treatments feature natural Sardinian ingredients and scents under the Sardinian Signature line.
"The happiness and wellbeing of our guests is always our top priority, says Delphina's Brand Manager Elena Muntoni, "and so every year we look to develop and expand our facilities to enhance our unique offer in the most natural and beautiful settings. SPA, sports and outdoor activities are not only increasingly popular with our guests, but are an important part of the true Sardinian Blue Zone lifestyle, to be outdoors and move regularly, which we know contributes to a healthy and long life."
Northern Sardinia is rich in white sandy beaches, picture perfect coves and crystal clear azzure waters, all just a 2-hour direct flight from the UK, and attracting major celebrities from around the world. This summer British holidaymakers can benefit from an extended season, their longest ever in fact, with hotel, residence or villa accomodation available until the 1st November 2022 at Resort Cala di Falco. Most other Delphina resorts will be open until early to mid October, making the most of the Mediterranean sea and sunshine.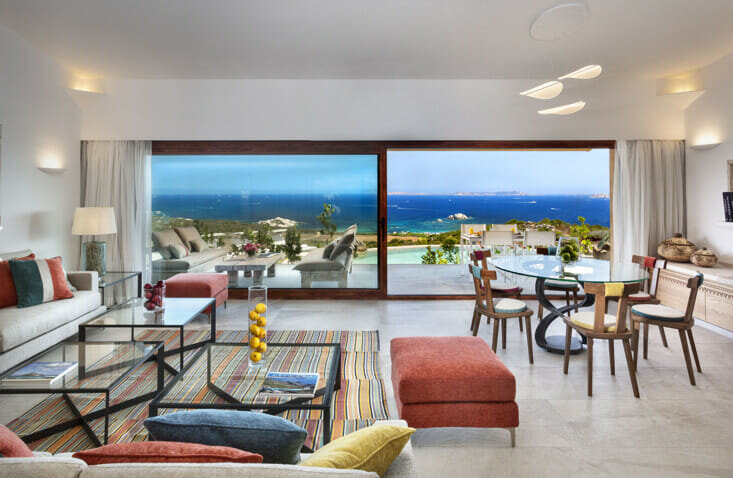 Delphina built, owns, manages and directly markets twelve 5*, 4* Superior and 4* hotels, exclusive residences, 6 SPAs and prestigious villas in the best locations in Northern Sardinia. An oasis of hospitality, all Delphina resorts are immersed in lush Mediterranean parks overlooking the sea between the Costa Smeralda, the Archipelago of La Maddalena and the Gulf of Asinara, in the towns of Cannigione, Palau, Santa Teresa Gallura, Isola Rossa and Badesi.
Bookings are open for the remaining 2022 season, all Delphina hotel & resort properties are within easy reach of Olbia and Alghero airports with many regular and direct flights from all major UK airports.