Feed your brain with Nu:tropic® – a delicious new range of nootropic snack bars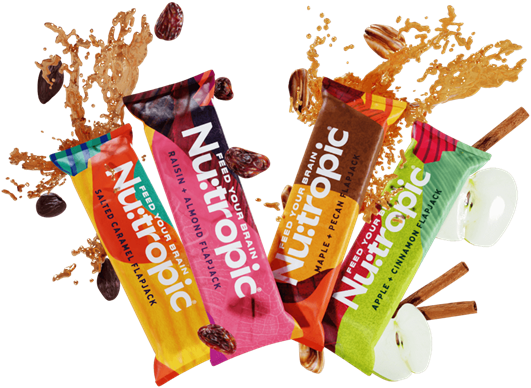 From the creators of world-renowned nootropic brand Mind Lab Pro® comes Nu:tropic®. A great-tasting range of nootropic snack bars designed to boost daily brainpower and long-range cognitive function!
Newly launched brand Nu:tropic® is on a mission to help people improve their brain health and cognitive function. Nu:tropic® bars are set to shake up both the traditional snack and nootropic industry and make daily brain health more user-friendly than ever before. 
Having seen incredible growth of both Mind Lab Pro® and Performance Lab® brands – with over one million bottles sold across six continents – the experts at parent company DTCX have now developed a range of nootropic snack bars. Nootropics are a class of substances that can boost brain performance. Nu:tropic® bars give people easy access to the key brain nutrients required for optimal daily cognitive function.
DTCX founder Dave Wright has identified what he calls 'a national nutrition crisis' – with most people deficient in at least one key brain nutrient most of the time *¹. This means many people's brains are not functioning as efficiently as they could and should be. Nu:tropic® was created to fill this gap. Making it easy for people to get a daily dose of brain nutrition – with no compromise on taste.
Dave Wright says: "All our products have been innovated by us, for us. And we are our own best customers. But we aren't the only ones looking to optimise our full human potential. Using the very latest nutrition technology we can help everybody to improve their daily health, wellbeing, and performance, individually and collectively. That is why we created Mind Lab Pro®, Performance Lab®, and now, Nu:tropic®."
Unlike traditional nootropic supplements – which tend to be capsules and dissolvable powders – Nu:tropic® comes in the form of ultraconvenient snack bars.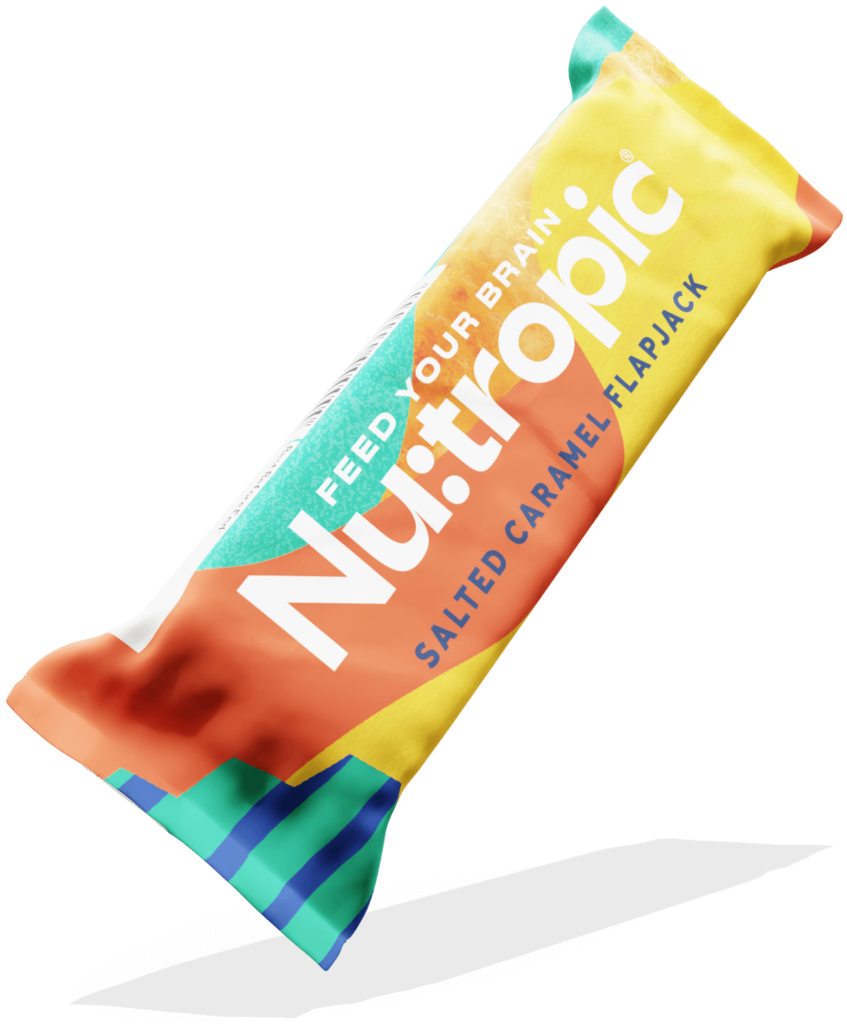 The bars are made with premium Norwegian black oats and packed with the following essential brain nutrients – omega-3, phosphatidylserine, and choline. Plus, vitamins, minerals, and gut-healthy prebiotic fibre. They come in the following delicious natural flavours:
Apple and Cinnamon
Raisin and Almond
Salted Caramel
Maple and Pecan
Each bar contains 150mg Omega DHA, is high in fibre, low in sugar and less than 200 calories – making it a healthy option for both the brain and body. What's more, Nu:tropic® bars are 100% plant based and gluten-free.
Dave Wright, Founder of Nu:tropic®: "Nu:tropic® really is for everyone. Supplements, drinks, and other forms of nootropic all come with their pros and cons. But being able to pick up a snack bar makes it easy to get the daily nutrition-hit our brain needs. Anywhere, anytime.
Many people simply aren't aware that they're lacking nutrients in their diet which could help boost cognitive function. Which is why we want to help spread the word that Nu:tropic® is the world's most user-friendly and best-tasting brain food!"
Nu:tropic® bars start from £2.50 per bar and officially launch on 1st August. To find out more, or buy the products, please visit www.nutropic.com.