Switching lanes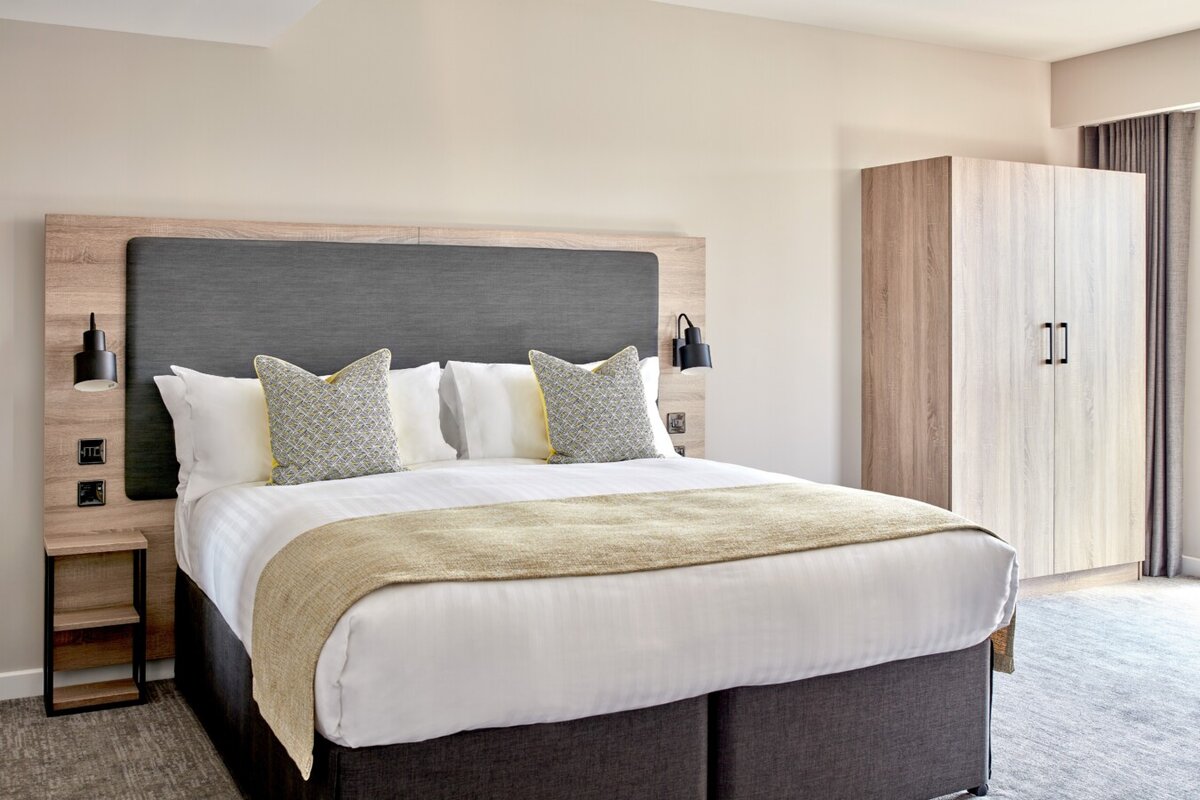 When an office furniture designer and manufacturer work on their first hotel collaboration, what did they learn? Bisley's Senior Design Engineer, Sam Ostrolenk discusses working with The Celtic Collection on their new location in Pembrokeshire.
Opened in April 2022 and situated in the heart of Milford Haven, the Tŷ Hotel Milford Waterfront boasts beautiful views overlooking Milford Marina.
Operated by the team responsible for the Celtic Manor Resort, the new Tŷ Hotel is part of The Celtic Collection portfolio.
The headquarters of The Celtic Collection is in Newport, South Wales, within the company's flagship location, The Celtic Manor Resort. Newport is also the base for Bisley, the office furniture designer and manufacturer whose origins date back to the 1950s. Bisley has a string of Design Guild Marks to its name, and their products and influence can be found in offices around the world, including Google, L'Oreal and Unilever, all of which Bisley counts as clients.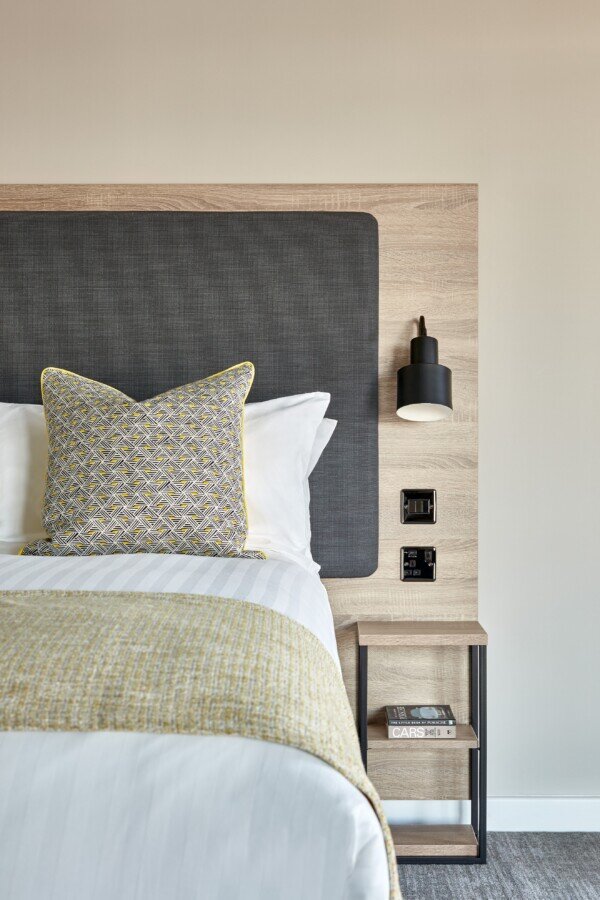 However, previously the hospitality sector had always remained secondary to Bisley's established presence in the office interiors sector, despite significant work in the university accommodation and new build residential markets.
This changed when Bisley's factory manager was staying at the Celtic Manor in early 2021 and noticed that the hotel group was responsible for a new hotel being built nearby – a new Tŷ Hotel.
"Following this, we asked if we could quote to supply furniture for the bedrooms in their new openings", says Bisley's Senior Design Engineer, Sam Ostrolenk.
"The Tŷ Hotels team found the idea of working with a local Welsh-based firm really appealing. Our factory is located literally down the road from their HQ, so you can't buy much more locally than that".
As part of winning the commission, Bisley created a mock-up hotel room suite within their factory.
"Tŷ Hotels had a very clear design brief and we brought it to life for them", says Sam. "The design was already there, so we just had to perfect it.
"Small tweaks were made along the way. The handles were changed, and amendments were made to the headboard design to allow for LED lighting access. Our electrical consultants advised on all aspects of where electrics needed to be factored into the design – every gap and hole that needed to exist. It was precision work.
"We also had to do some interesting work with metal to bend it into the required teardrop shape requested for the bedroom mirrors. We hadn't done this before, but it was a fun challenge."
The project has been such a success that Bisley are now looking to collaborate with new hotel partners on future projects.
"Working within the hotel and hospitality realm has long been a goal of ours", says Sam. "Our state of the art machinery and ambitious design team means that we can continue to challenge ourselves and quickly adapt our designs to specific briefs and markets."
For more information visit www.bisley.com