Making your outdoor dining space work all year round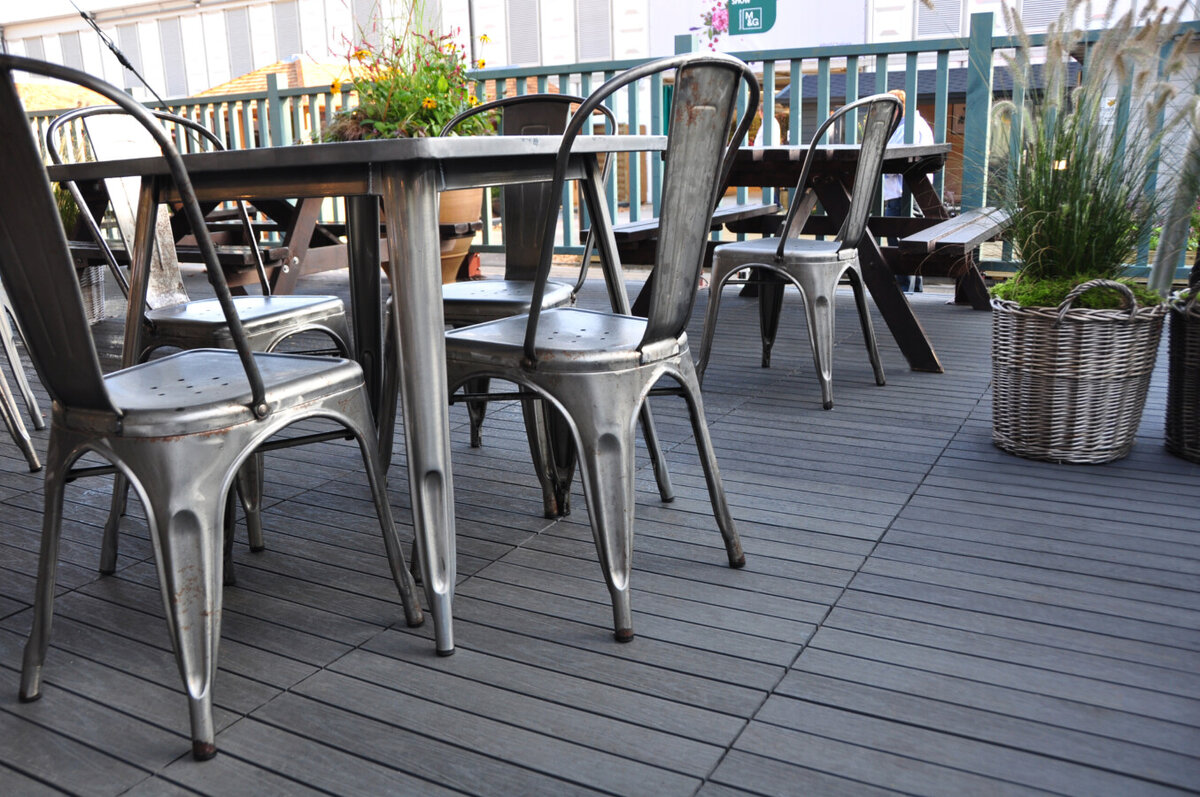 It's well documented that the pandemic hit the hospitality industry hard, but it also encouraged businesses to be more creative with their space – particularly when reclaiming outdoor space to facilitate social distancing . Where al-fresco dining might previously have been saved for the height of summer, covid restrictions forced venues to consider opening their outdoor spaces all year round and to repurpose otherwise unused spaces such as car parks into outdoor dining areas.
This additional revenue is something many are keen to maximise long after the pandemic has ended, but how can restaurants, boardwalks, cafes and bars ensure their outdoor space works just as well in the middle of winter as it does for those July and August drinks?
Why are composites the answer?
Decking is a great way to provide structure to your outdoor space, and because of its long lifespan, durability and safety properties, composite decking in particular is ideal for demanding applications such as hotel decking, as well as other public areas such as parks, outside refreshment bars, verandas and clubhouse decking. It's also much better than traditional timber decking for looking its best in all seasons.
For example, composite decking is UV stable, so the colour won't fade at the end of the season if we're gifted with a hot summer. The effects of sunlight are much more forgiving on composite decking than a wood deck, which will always fade to a silvery dull grey because one of its main components, cellulose, automatically oxidises in sunlight, leading to surface bleaching.
Because it has a low water absorption rate, composite decking is also much less slippery than traditional decking in wet weather. Add to this the higher strength, and improved durability of composite decking, and it's much more suitable for withstanding harsh winters.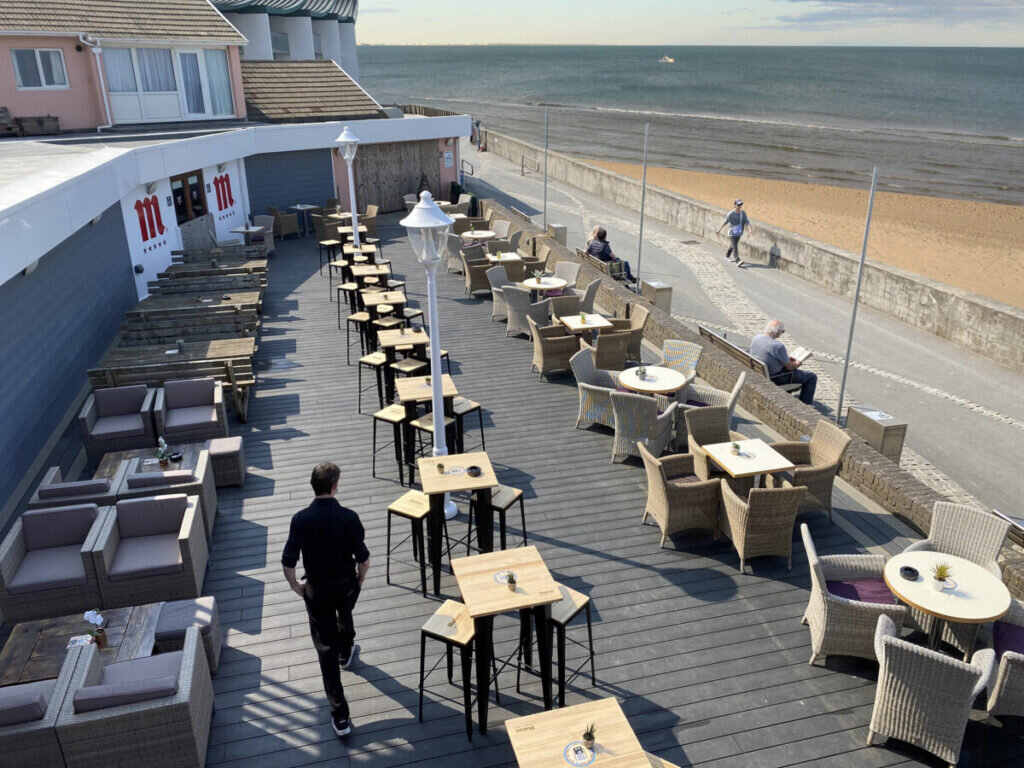 How do I know what I choose is safe for my customers?
Choosing products with a verified anti-slip test is essential in a commercial environment where members of the public need to move around with ease and safety.
The pendulum slip test is recognised by the Health and Safety Executive as a reliable and robust test providing accurate analysis on the slip potential of all types of flooring and is the subject of a British Standard, BS 7976- 2:2002+A1:2013. Ensuring that the products you use for your flooring projects have passed the pendulum test is a great way to prove to authorities, insurance companies and lawyers that you have provided a safe floor environment, and can be used for your protection should you be taken to court; or indeed to prevent claims from the outset.
Testing in accordance with the standard generates a pendulum test value (known as a PTV), also sometimes known as a slip resistance value (SRV). This PTV falls into one of three categories:
For pedestrians walking in a straight line on a level surface, a PTV of 24 or lower equates to a high slip potential. 25 to 35 is a moderate slip potential, while 36 or more means low potential. All of Dura Composites' decking and tile products for example achieve low slip potential, giving that peace of mind that's needed for the hospitality industry.
Investing in decking for your outdoor dining space is an ideal way to breathe life into your venue, as well as create a new revenue stream, but be careful to think about the type of decking you choose, so your customers can enjoy it all year round.
Lee Cavalier is Decking Product Manager at Dura Composites, an award-winning manufacturer and supplier of composite decking tiles and boards.