Introducing World-Renowned Gastronomic Indulgence at xenodocheio Milos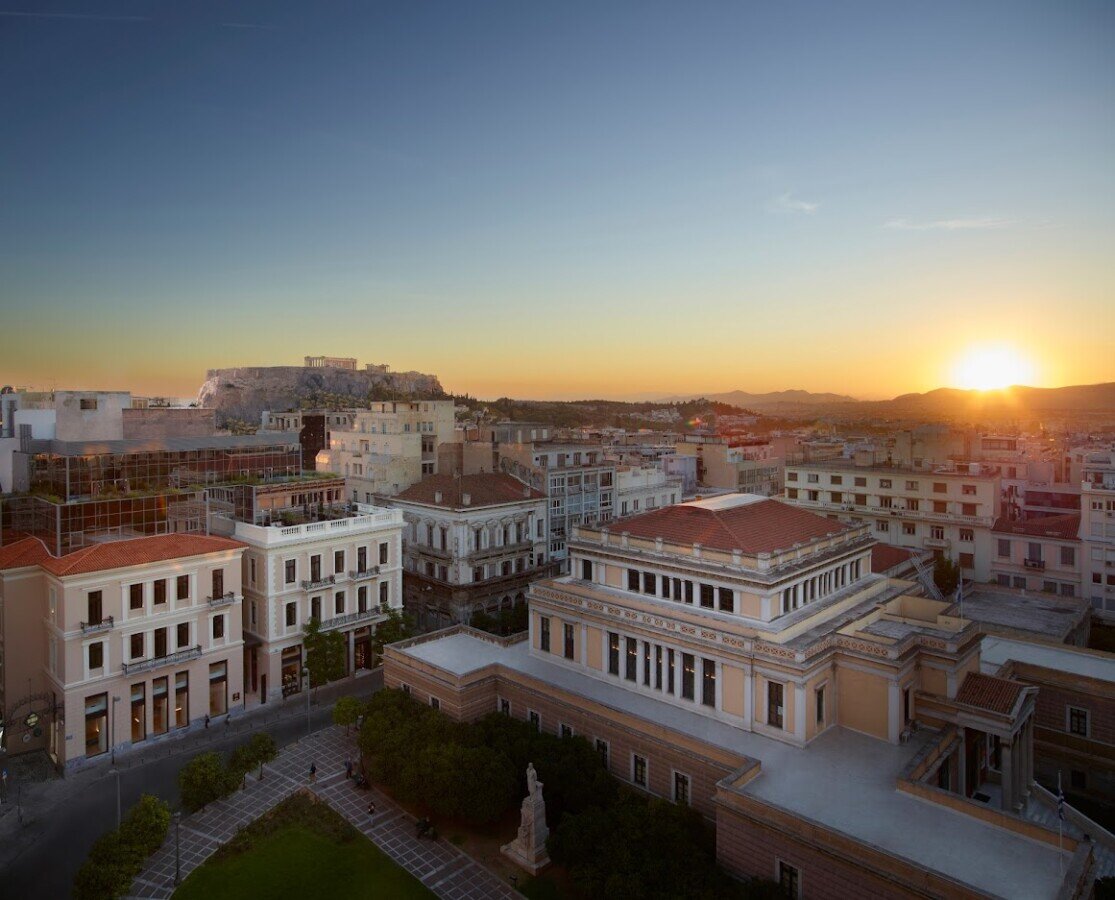 xenodocheio Milos is delighted to offer guests an authentic gastronomic hotel experience in the heart of Athens. The very first luxury boutique hotel of the world-renowned Greek restaurant, estiatorio Milos, the recently opened xenodocheio Milos will carry the inspiring story of the Milos Brand to its next chapter. With restaurants in seven locations spread across two continents, chef Costas Spiliadis' esteemed culinary legacy returns to its roots, in Athens, offering Mediterranean dishes, cooked with precision, using excellent quality ingredients. Presenting culinary excellence, unparalleled service and premium Greek wines, guests are in for authentic epicurean adventure at this luxury hideaway in downtown Athens.
Chef Costas Spiliadis
Offering some of the world's finest Mediterranean dishes from highly acclaimed founder and executive chef Costas Spiliadis, xenodocheio Milos brings a symbol of iconic simplicity to life through divine gastronomy. Costas has taken the world by storm since opening his first restaurant in New York in 1997 followed by six additional restaurants around the world. At xenodocheio Milos, guests will discover his cooking philosophy of minimum interreference and respect towards the highest quality products and ingredients. Simple and refined Mediterranean food, packed full of rich flavours, awaits.
Restaurants
estiatorio Milos has returned to its roots, in Athens, and created a restaurant where guests feel welcome, in a soothing ambiance that feels like home, where the team provides genuine care, ensuring that every meal is special. Traditional breakfast dishes such as eggs, smoked salmon and cereals will be served alongside Greek specialities including Bougatsa, a Greek cream-filled filo pastry, and kavanas, scrambled eggs with fresh tomato and feta. Drinks include a selection of coffees, fresh fruit juices, teas and herbal infusions. Passion for seafood is evident throughout the menu where guests will rediscover well-known dishes, while establishing new favourites. Sourcing produce from distinguished farmers and carefully selected fisherman, the restaurant serves the highest quality meat and finest fresh seafood including mouth-watering oysters, fresh Greek ceviche and wild red Madagascan shrimp. Bring the meal to an end with celebrated Greek desserts including the delicious Karidopita and Baklava.
Wine
George Spiliadis oversees the wine list at estiatorio Milos, and happens to be the son of Costas Spiliadis, Executive Chef and Founder of estiatorio Milos. George's select group of wine cultivators share a passion for excellence that extends from the vineyard to the winery and to the bottle. With two sommeliers on site, xenodocheio Milos can arrange wine pairings and tastings either at the restaurant or in-room, paired with expert advice. Having been overseeing the entire beverage programme at estiatorio Milos since 2011, George, alongside the Milos Group, has successfully elevated the status of Greek cuisine internationally winning several awards. Although Milos has been satisfying guests for over 40 years, George comments;
"There is still something missing, and that's recognition that these wines from Greece deserve. Their names may be hard to pronounce but it's what's in the glass that counts."
xenodocheio Milos celebrates unparalleled taste and world class hospitality. Located in downtown Athens, opposite Old Parliament, an area, bursting with history and celebrates the best of Greek heritage, art and cuisine. Harness the carefree and soothing ambience of "philoxenia", the sacred art of making a stranger feel like home, and relish in the art of food in its finest form at xenodocheio Milos.
Nightly rates at xenodocheio Milos start from £310 for a classic room.