DON Q RUM PORTFOLIO RECIEVES TEN TOP AWARDS AT THE 2022 SAN FRANSISCO WORLD SPIRIT COMPETITION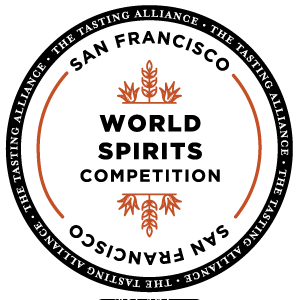 Puerto Rico's Award-Winning Rum Sets the Standard for Excellence in this Year's Compeition.
Destilería Serrallés Inc., the producer of Don Q, Puerto Rico's number-one rum, is proud to announce two Double Gold Medals in the 2022 San Francisco World Spirits Competition (SFWSC), for the Don Q Double Aged Cognac Cask Finish Rum and Don Q 151 Rum expressions.
The Double Gold medal is awarded to the entries that receive a Gold medal rating by all members of the judging panel and are regarded among the finest products in the world. Limited edition Don Q Double Aged Cognac Cask Finish Rum is scheduled to be released in the UK this autumn.
"We are beyond honoured to receive such coveted recognition for our portfolio of rums," remarked Destilería Serrallés President and CEO, Philippe Brechot. "Our heritage and legacy are always at the forefront of everything we do, and we are proud to set the standard for excellence in our category."
Don Q brought home a total of 10 medals across its rum portfolio this year, including:
Double Gold, Don Q Double Aged Cognac Cask Finish Rum
Double Gold, Don Q 151 Rum
Gold, Don Q La Reserva de la Familia Serrallés Rum
Gold, Don Q Cristal Rum
Gold, Don Q Gran Reserva XO Rum
Silver, Don Q Gold Rum
Silver, Don Q Reserva 7 Rum
Silver, Don Q Spiced Rum
Known as one of the world's most prestigious spirits competitions, the SFWSC received a record-breaking number of entrants this year. Led by Executive Director Anthony Dias Blue and Head Judge Wilfred Wong, the competition was judged by 70 of the top experts in the spirits industry.
Most recently, Don Q has won an additional 12 medals for their exceptional products during their participation in International Wine & Spirits, TAG and UK's The Spirits Business Rum & Cachaca Masters.

"It's thrilling to know that such influential judges regard Don Q as the best in its category. Receiving two Double Gold medals is an honour and testament to our incredibly talented and innovate team," says Brechot.
Don Q is a family-owned distillery that goes back six generations of rum makers and 157 years, whose crafting is led by two female master blenders, Silvia Santiago and Liza Cordero. Santiago, who proudly holds the title Maestra Ronera, has been with Destilería Serrallés for 49 years and is Puerto Rico's first female blender. Cordero was recently appointed to Master Blender after being with the company for nearly two decades.
Don Q's UK Rum Portfolio is now available online via Amazon and other retailers such as Master of Malt and The Whisky Exchange, as well as selected bottle shops and bars across the UK. For more information, visit the website or follow Don Q on social media: Facebook.com/DonQ and @donqrum.
For more imagery or press information on Don Q Rum, please contact Rachel Whitehorn and Tim Harfield at W Communications Limited.
Email – [email protected] // [email protected]
Phone – (+44) 7707 353 730 // (+44) 7530 438 803