Goupie Launches Speciality Hot Chocolate Partnership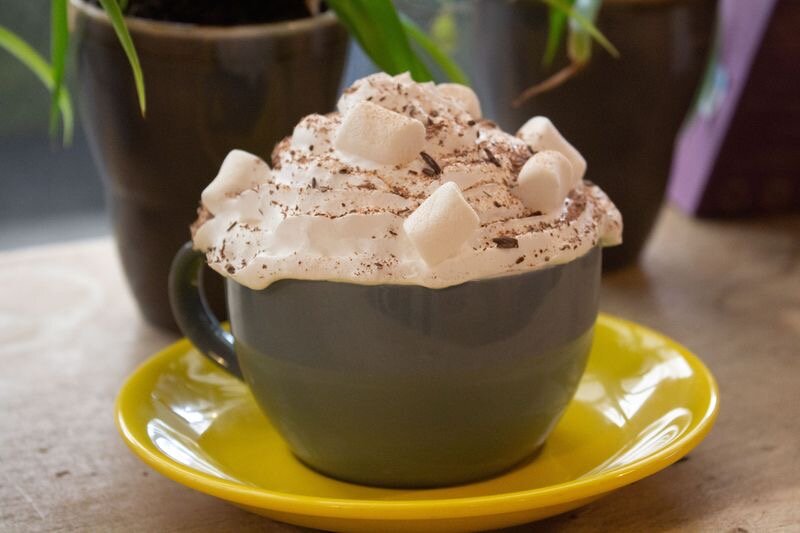 Following the success of their Tunbridge Wells Chocolate House, Goupie have decided to offer their hot chocolates as a speciality wholesale package for hospitality.
'When we opened our Chocolate House, it became clear very quickly that there was a gap in the market for speciality hot chocolate' said Grace Simpson, co-owner of Goupie. 'Everyone takes great care to select their coffee and tea partners but, more often than not, use Cadbury's as their hot chocolate offer'.
'For those who are using a more quality hot chocolate supplier, they then have the issue of not being able to cater to growing dietary requirements' continued Grace. 'As with everything we do, all of our hot chocolates are vegan friendly and designed to work especially well with plant-based milks. This means that businesses only need to stock one product to suit everyone's needs.'
The Goupie Hot Chocolate Partnership was launched at the London Coffee Festival this year and offers two main packages for buyers to choose from, as well as a number of different add-ons to suit the needs of the customer including retail products, catering confectionery and events options. Every partner receives full training on how to use the products and POS to support their sales.
Hot chocolate has been identified as one of the growing trends in hospitality, with publications such as the Guardian[GS1] publishing articles on the subject, and retailers such as John Lewis reporting increasing sales of the product.
For more information on Goupie's Hot Chocolate Partnership or samples of the product, please contact Grace at [email protected].
---
[GS1]https://www.theguardian.com/business/2022/mar/12/people-are-bored-with-coffee-how-posh-hot-chocolate-is-conquering-the-uk