IT'S WORLD COCKTAIL DAY!
With World Cocktail Day fast approaching on the 13th of May, why not shake yourself one of the best-loved classic rum cocktails?
Hawksbill Caribbean Spiced Rum blends the very best rums from Guyana and Trinidad, adding its own distinctive combination of spices to create a delicious flavour profile suitable for many different drink styles and cocktails.
Available from £23, this rum not only tastes delicious, but also 10% of profits from every bottle sold are donated to support turtle conservation projects in Barbados, protecting the Hawksbill turtle's natural habitat and safeguarding its future. Find out more about Hawksbill mission to save the turtles here.
On top of this, Hawksbill ensures its packaging is eco-friendly, too. The bottle is made from sustainable and recyclable materials, the cork made from waste material and the sugarcane fibre label is printed with plant-based inks.
The team has rounded up its top rum-based cocktail picks below, and for delicious step by step guides for recreating these cocktails at the home with Hawksbill Spiced Rum, take a look at its recipe collection.
Hurricane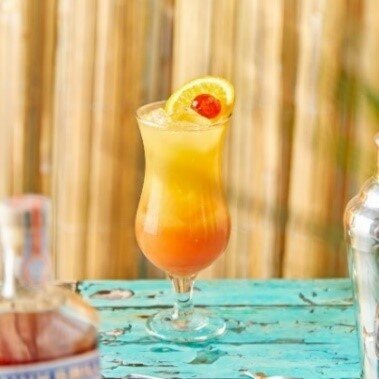 Origin
This rum drink is extremely popular in New Orleans, becoming a cocktail icon! Pat O'Brien created the Hurricane because he wanted to get rid of the rum, he was forced to buy from his liquor distributor before he could get more scotch and whisky.
Method
Shake all ingredients with ice until nearly fully dissolved. Pour into a hurricane glass filled with crushed ice and garnish with an orange slice and cocktail cherry.
Zombie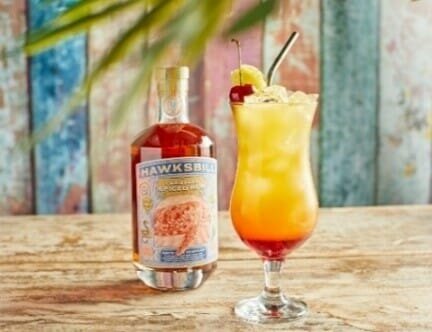 Origin
The effects of this drink are the reasoning behind its name – even back in the 1900's it was considered so strong that bartenders were only allowed to serve two per customer. Zombies have been around since the 1930's and were created by Donn Beach, who created the drink for a customer complaining about a bad hangover. Donn then created this ultimate hair-of-the-dog combination masking its high alcohol content with a tasty combination of fruit juices.
Method
Shake the rums and fruit juices in a cocktail shaker with ice. Strain into a hurricane glass with ice, then slowly pour in the grenadine to colour the drink. Garnish with pineapple and a cherry.
Mojito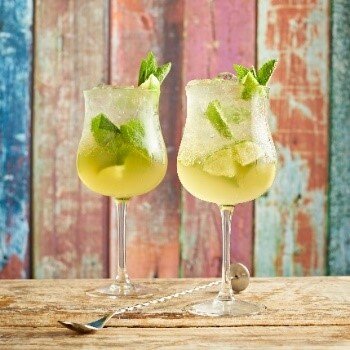 Origin
The origins of this drink are just like the drink itself, a little murky: some say it was invented in the 1500s, others in the 1800's with the birth of Bacardi. In any case, its place as an iconic Cuban cocktail was solidified in the 1930's by Ernest Hemingway. The mojito is traditionally made with white rum, however, Hawksbill's take on the classic uses its distinctive spices and flavours and incorporates ginger to create its own twist.
Hawksbill & Ginger Mojito – a twist on the classic!
Method
Build all ingredients in a glass with ice. Garnish with a mint spring and lime wedge.
Pina Colada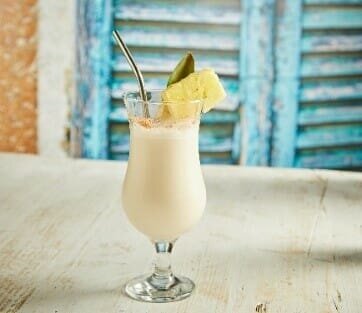 Origin
The piña colada hails from San Juan, Puerto Rico where it was created by bartender Ramón "Monchito" Marrero in 1954. He mixed up a fruity blend of rum, coconut cream and pineapple juice and boom… Everyone's favourite summer tipple was created. The R'n'R is a twist on the classic to include Hawksbill and create a unique-tasting cocktail perfect for the warmer months.
R'n'R Colada – a twist on the classic!
Method
Shake all ingredients first with ice, strain from the ice and shake again. Dirty pour and garnish with a pineapple leaf and grated nut meg.
Mai Tai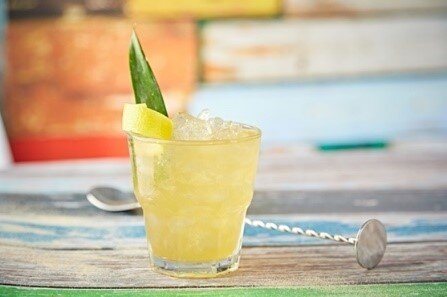 Origin
When Trader Vic first served this drink to friends from Tahiti, one of them exclaimed "Mai tai-roa aé!" which means "out of this world… the best!" and they weren't wrong. Hawksbill's Mai Tai is supplemented with rhubarb gin and a splash of pineapple juice for that stylish Tiki vibe.
Method
Shake all ingredients over ice, then pour into a double old-fashioned glass. Fill to rim with crushed ice. Garnish with a pineapple leaf and grapefruit peel twist.
Daiquiri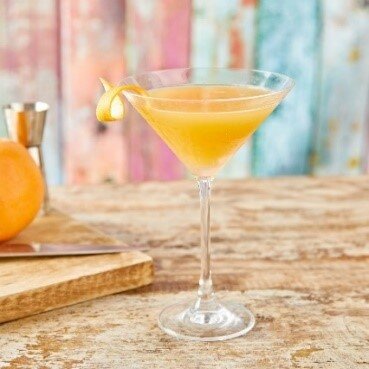 Origin
Thanks is owed to Jennings Cox for creating the ultimate classic cocktail that is the 'daiquiri'. Though many beachfront bars serve this cocktail as a slush, the classic version contains only three ingredients. Ernest Hemingway famously brought us the Hemingway Daiquiri while staying in Cuba as his diabetes required the sugar syrup of a classic Daiquiri be substituted for the drier notes of maraschino. At Hawksbill, the team has paid respect to this great lover of rum cocktails with its own variant on his time-honoured recipe.
Method
Best served when shaken, double strained, and served in a chilled glass and garnished with a grapefruit zest twist.
Dark 'n Stormy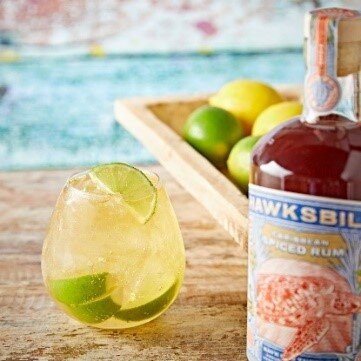 Origin
Starting with the 'dark', back in the 1800s, William Gosling was selling liquor in London dreamed of venturing to America with his son. Off they went in their ship, but unfortunately their ship never arrived. Instead, James Gosling set up in Bermuda with the Gosling's shop where they produced and sold one of the world's best and most distinctive dark rums. They did this until 1914 when they started distributing their rum in champagne bottles, which were sealed with a black wax, eventually giving the rum its distinctive name – Gosling's Black Seal.
Method
Think of the Dark 'n' Stormy as a slightly elevated rum and coke. Pour the rum into a glass over ice, top with ginger beer and garnish with a couple of lime wedges, squeezing them before you drop them in. Enjoy!
Planter's Punch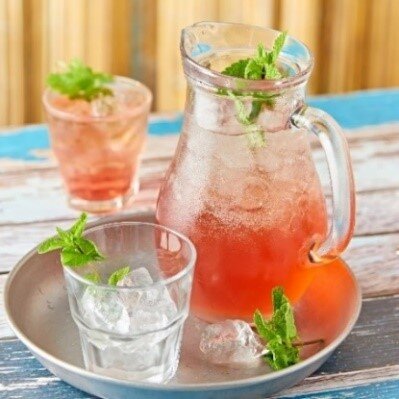 Origin
Making its way to America from Jamaica, this cocktail's recipe was inexplicably written in verse in every magazine that published the drink! Here's the recipe from the Kansas Star in 1903: "One of sour, one of sweet, two of strong, and one of weak."
Method (serves 6 drinks)
Stir all ingredients, minus soda, over ice in a pitcher. Add soda and stir briefly to ensure fully mixed. Serve into a rocks glass over crushed ice and a mint sprig for garnish.