A YEAR IN BEER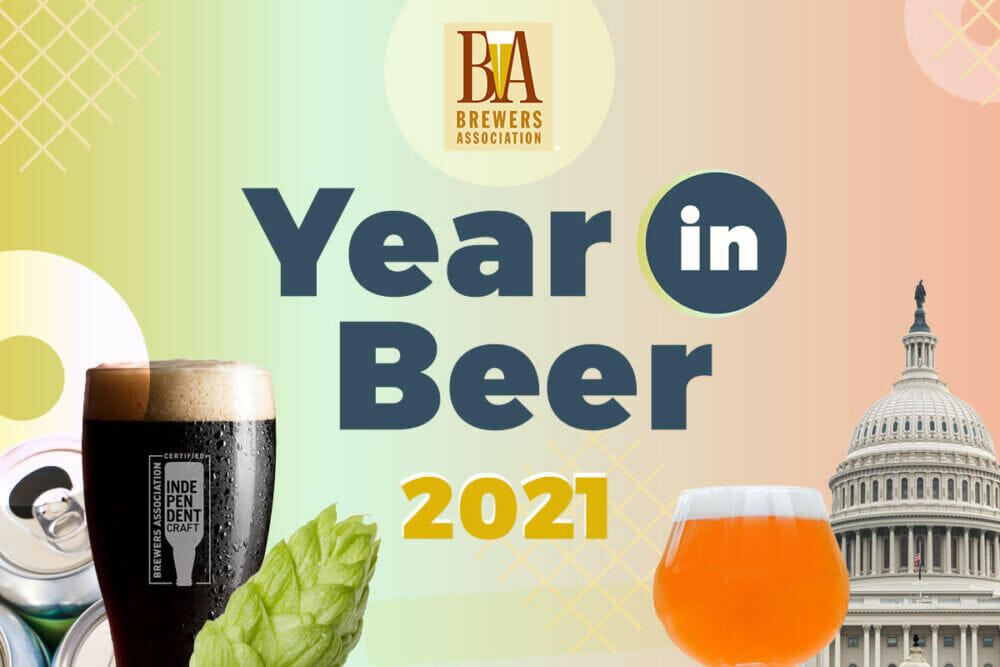 As we enter 2022, we look at what's happening in the States as a harbinger of what may impact the UK's hospitality industry this year.
The Beer Drinker
2021 was a disruptive year and not just in hospitality. Consumers are also changing; the American beverage alcohol consumer is increasingly diverse and female. The shift is ongoing and will likely continue going forward, eg. female drinkers under 25 now outnumber male drinkers under 25. For craft beer to continue growing it will need to connect better with that diverse customer base.
Record Brewery Count
In the States, the sales tide swung back toward breweries, bars, and restaurants, and many American craft brewers began to see the path back to their former production volumes, if not new growth.
Despite the pandemic, more than 9,000 breweries operated in the United States in 2021, a 6% increase from 2020.  Even in a challenging year small and independent American craft breweries are a powerful, economic force contributing $62.1 billion to the U.S. economy in 2020 The industry provided more than 400,000 total jobs, with nearly 140,000 jobs directly at breweries and brewpubs, including serving staff.
Supply Chain Disruption
Many craft brewers pivoted to packaging their product to bring in much-needed income when their primary sales platforms disappeared (tasting rooms, bars and restaurants) during the pandemic. In addition, breweries showed innovation across styles and flavour, as the category continued to innovate and create new beers that would return them to pre-pandemic growth levels. Sour or sweet, low or no alcohol, fresh and fruity or barrel-aged and stout – there's a beer style and flavour for everyone, and despite the challenges and disruptions of 2021 American craft brewers sold new beers to new customers in new ways.
2022 Beer Predictions
Given learnings from 2021, the Brewers Association predicts that in 2022:
Comparable craft production will exceed 2019 levels once again.
On-premise sales will improve, but draught will still not be back to 2019 levels.
At the brewery, sales will hit all-time highs.
Operating brewery numbers will continue to climb, but at a lower rate than in previous years.
Inflation will come to craft: brewing and manufacturing cost increases will lead to a hike in average beer prices over recent years.
American craft beers are available in the UK from national wholesalers or direct from  www.thecascadeclub.com  or www.uk.athleticbrewing.com