Vineet Bhatia teaches Modern Indian Cooking online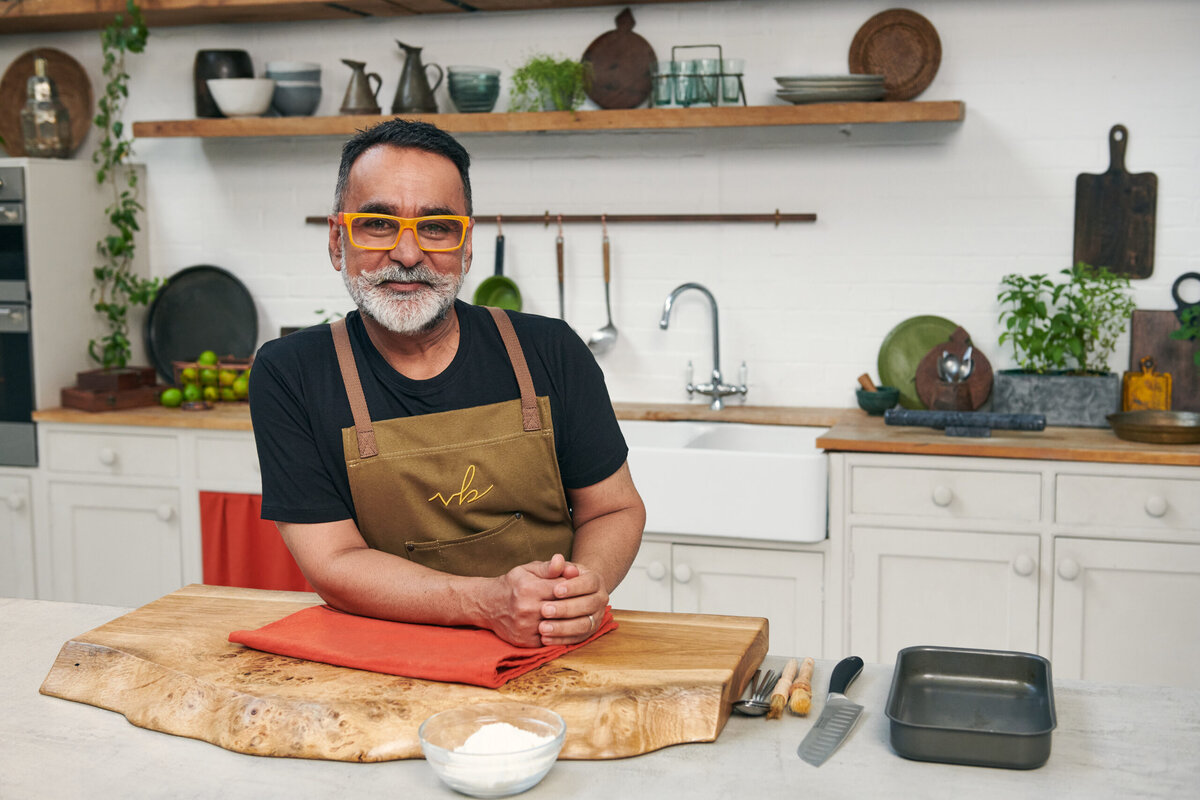 Join the first chef to be awarded a Michelin star for Indian cuisine on his BBC Maestro cookery course – a journey through the streets of India in 30 easy-to-follow lessons, covering how to cook his most loved Indian dishes and the importance of Indian spices and flavour combinations. 
Available to purchase now on www.bbcmaestro.com 
Vineet Bhatia is a pioneer of progressive Indian cooking; the first chef of Indian heritage to be awarded a Michelin star, having won a star for each of his four restaurants to date. His first three ZAIKA and Rasoi restaurants – in Kensington and Chelsea, London and Geneva, Switzerland – received Michelin stars in 2001, 2006 and 2009 respectively, making a mark in the history of hospitality across the globe. With over 38 years of experience and more than 20 restaurants around the world, he has now passed his passion for authentic Indian dishes on to aspiring cooks at home, to be followed step by step, on his very own BBC Maestro online cookery course.
"Bhatia has lifted the cooking into a new league; providing convincing proof that Indian food is capable of evolving." – Fay Maschler, former Evening Standard food critic, currently Tatler
The course features the flavoursome dishes that have inspired his signature restaurants such as KAMA by Vineet, in London's prestigious Harrods restaurant, as well as some which feature in his recipe books, including 'Rasoi: New Indian Kitchen' and 'My Sweet Kitchen'. Through these recipes Bhatia reveals all his culinary secrets and teaches home cooks how to make some of India's most popular dishes at home.
Vineet's course gives home cooks and professionals alike the chance to follow in the footsteps of a Michelin Starred Indian chef and gives unique access to his inimitable culinary experience. Across 30 lessons, takes learners on a journey through a lifetime of Indian heritage dishes, some inspired by his mother's home cooking, while also teaching the basics and bedrocks of some of Indian cuisine's fundamentals.
Available to purchase now on bbcmaestro.com, cooks have access to 30 lessons where they can start learning how to create delicious Indian meals at home. The online course teaches buyers how to make a Beetroot Pachadi, spiced potatoes, Malali Broccoli and a Keralan veggie stir fry – everything you need for an authentic Indian spread. Learners will master the fundamentals of this ancient cuisine through the breadth of dishes covered. They'll learn the tools needed to be able to cook other Indian dishes themselves more confidently, even pushing boundaries.
''Despite all the advances made in Indian food, I think Vineet is still the finest modern Indian chef anywhere. His ability to make complex flavours clear and harmonious, while keeping dishes light and fresh, is unmatched, and his seasoning is always pitch-perfect.''  – AA Gill, Food critic.
Each beautifully shot lesson lasts around 20 minutes and  is supported by comprehensive course notes, providing additional insight and chef's notes. Vineet de-mystifies traditional Indian spices, showing you how to create your very own pastes, chutneys and raitas, as well as the use of different oils and how to cook the perfect rice. All his recipes are broken down into simple steps in the course notes, and the learner can take each lesson at their own pace. As the world's leading authority on contemporary Indian cooking, Vineet's course is an essential for those wanting to start, or continue, their Indian cooking education. 
Vineet Bhatia joins other world-class experts on the BBC Maestro platform including Julia Donaldson on Writing Children's Picture Books, Gary Barlow teaching the art of songwriting and Steve Mann teaching Dog Training!
Modern Indian Cooking with Vineet Bhatia is available to purchase now on www.bbcmaestro.com – the full price is £80 for lifetime access to 30 lessons, including written course notes.   
"Through my unique approach,  I have become widely regarded as the 'father' of progressive Indian cooking; marrying East and West to challenge perceptions of my native cuisine to redefine and revolutionise Indian fine dining in the UK, and displaying my continuous devotion to creating something new. You can't get there however without the foundations! My aim in these videos and in these courses notes is to transform you into a confident cook who is not afraid to experiment and who can push boundaries in the same way, once you have the basics absolutely nailed. Anything and everything around me, influences me — plates, magazines, people with opinionated likes and dislikes, my travels. Inspiration can strike anywhere, and I want you to be just as inspired." – Vineet Bhatia.