FOLLOWING RISING WHOLESALE GROWTH, THE HOME OF INDEPENDENT FOOD AND DRINK, BOROUGHBOX, ANNOUNCE REBRAND AND NAME CHANGE TO FODABOX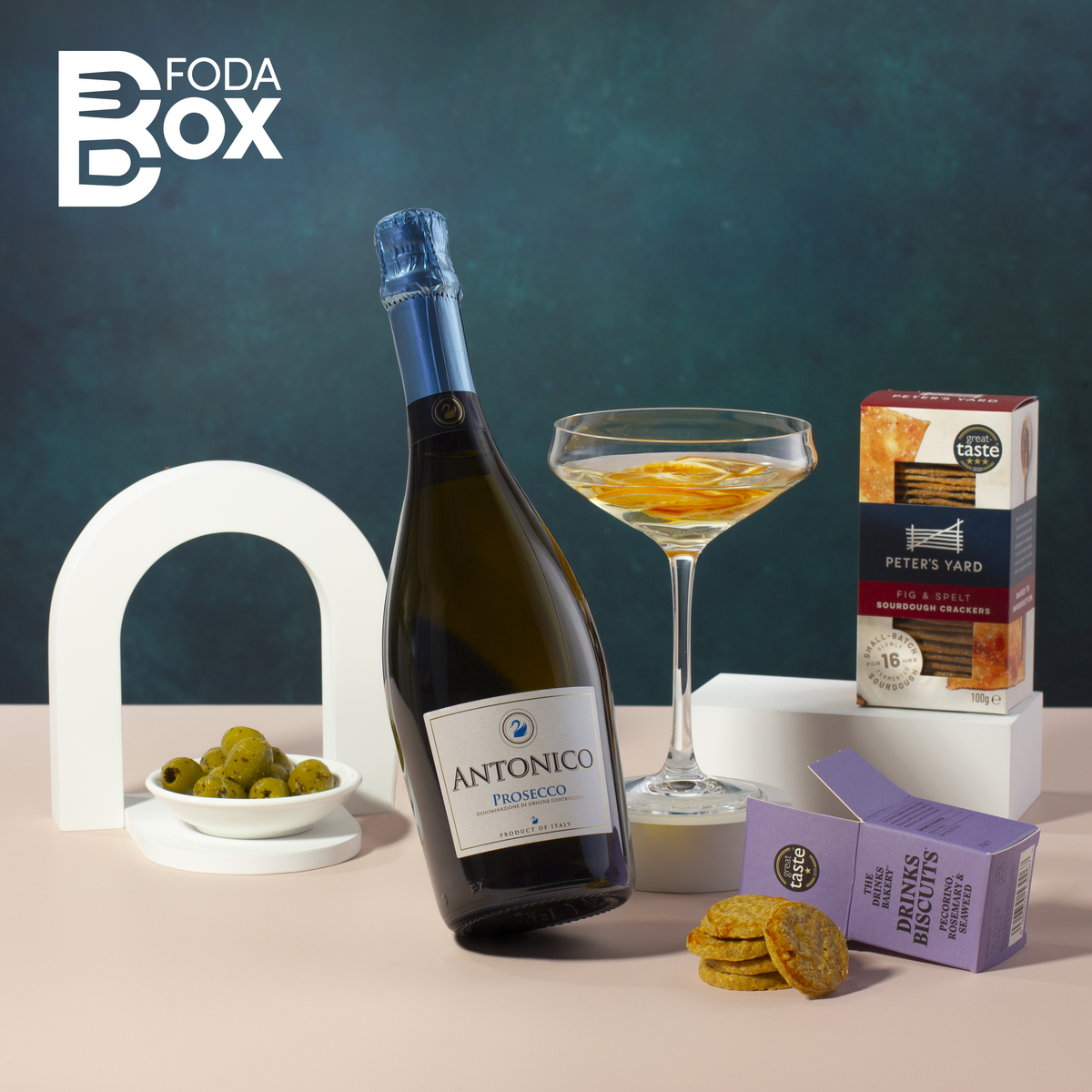 October 2021 – Today, FodaBox, formerly BoroughBox, announced its new rebrand following growing change and rising sales, including over 150% wholesale sales and revenue up by +400% in the last year alone. The new name moves away from the association of small, local operations and nods to their growing expansion. Once only serving a UK audience, FodaBox now ships internationally. And adding to this thriving growth, are proud to introduce its very own in-house products: FodaBevs, FodaBites and FodaFizz which will join their ever-growing marketplace.
FodaBox – which takes part of its name from 'foda' the old English word for food – was founded by Andy Lawson 2014. Lawson saw the first-hand challenges that independent producers faced, and the difficulties they encountered keeping afloat when up against mass-market suppliers. With this in mind he set out to build an alternative model that puts people above profit and showcases the tastiest and most delectable delights from independent producers. Selling these on its marketplace and curating them into beautiful boxes for every occasion, each product receives the added seal of approval from the FodaBox team as it is 'tried, tasted and loved' before being sent to customers around the world.
What originally started out by selling and shipping the very best independent food and drinks across the UK, now exports those products internationally as far as Japan, supplying the Great British Fair annually, and a large chain of department stores there too. Despite this growth, FodaBox continue to champion and support small independent brands. Rather than just selling products FodaBox are actively invested in nurturing these businesses, with a hands-on approach to help them achieve success in a global marketplace, alongside their own. FodaBox's experienced trade team specialise in sourcing unique, top-quality products from emerging and independent brands, celebrating diversity across the sector and putting them under the spotlight for like minded foodies to find them. Its Trade Division provides wholesale and stock services for shops and supermarkets across the UK, championing them as if they were their own. FodaBox also offer fulfilment, coaching and logistics to small brands wanting to reach bigger audiences which they call Fodafilment. With brand partnerships with the likes of Planet Organic, producers can have complete confidence that they have an experienced team on hand for any wholesale queries.

Alongside their trade division, FodaBox also offer corporate services with no request too big or too specific and ensure that all needs, planned or last minute, are met.
On the re-brand, Andy Lawson says: 'It's been a strong year for FodaBox, since conception we've had over 180,000 online orders to date and sales are rising. As the business grows and we launch our very own in-house range we feel that it's only right to mark the occasion by reflecting this change with a new name. Foda, the old English word for food felt fitting for us to build our brand around. What once was a small, local business is now anything but as we sell and ship the very best independent food and drink across the world!'
FodaBox pride itself on being at the forefront of the food and drink industry, keen to shine a light on unseen gems and uncover tomorrow's trends. Driven to be a place for people who appreciate great food and drink, with quality, ethics, and the environment in mind. FodaBox have a keen focus on sustainability, striving for fairer, more efficient, and less wasteful practices throughout the industry and believe in making it simple for customers to shop ethically and sustainably.
Over 1,100 independent food and drinks producers sell on FodaBox's marketplace, with over 8,000 products to buy so when choosing FodaBox customers know that they are supporting hundreds of hard-working, independent producers. Their wide range of food, drink and gifting hampers mean they have something to suit everyone, for any occasion and with any dietary requirement. Bestsellers include as their 'Craft Gin and Tonic Gift Hamper', 'Man Box' 'Red Wine & Cheese Gift Boxx' and 'Artisan Sweet Treats Hamper', to name but a few.