ELLERS FARM DISTILLERY WELCOMES TWO NEW HIRES AS PART OF PLANS TO GROW CLIMATE-POSITIVE BRAND WITH A SUSTAINABILITY TEAM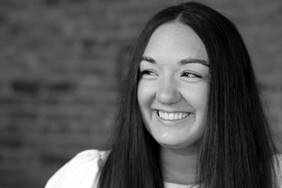 Tabatha Hurst joins from Quorn as Head of Sustainability, with Rosalin Brolly appointed Sustainability Analyst
Ellers Farm Distillery, a brand-new state-of-the-art facility currently being built in North Yorkshire, has announced two new appointments to its rapidly growing leadership team. Tabatha Hurst will take on the role of Head of Sustainability, while Rosalin Brolly will start an intern position, funded by the University of York and Santander Bank.
Through the appointment of an in-house sustainability team from the offset of the company's existence, Ellers Farm aims to demonstrate its commitment and dedication to being an ethical business from day one of its journey, which it hopes will lead to achieving B-Corp status within the first 13 months of launch.
Tabatha joins with a wealth of experience in the food and drink sector. After studying Environmental Science and Sustainability at university, she started off her professional career at Arla Foods, working on green logistics before moving into food safety and quality. Following this, she moved into commercial roles at Nestlé and later, Quorn Foods, at which she entered a dedicated sustainability position in 2019, gaining expertise in creating a truly transparent and sustainable business.
To support Tabatha in the initial stages of crunching their carbon footprint numbers, the distillery has also collaborated with the University of York to take on Biology graduate, Rosalin Brolly, as a Sustainability Analyst.
Once the carbon-calculating couplet have the numbers nailed, they will begin looking at ways in which they can decarbonise the business, including purchasing nature-based carbon offsets and continuing the partnership with Ecologi, through which Ellers Farm is currently planting a tree for every person who signs up to the company's newsletter.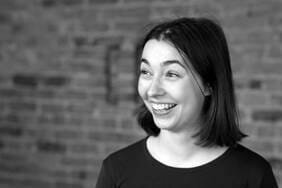 In addition to measuring and reducing the business' carbon footprint, Tabatha will also be looking at how Ellers Farm can have a positive impact on its workers and local community, as well as wider environmental considerations."
Speaking of her new role at Ellers Farm, Tabatha Hurst said: "Although I wasn't looking to leave my previous role, when I was approached by Ellers Farm, the fact they were aiming to achieve B-Corp status in the first 13 months from launch really piqued my interest.
"After meeting the team and learning that they truly cared about their impact on the planet, I knew Ellers Farm was a company I wanted to be a part of. Joining the team at such an early stage gives me the opportunity to ensure we look at sustainability holistically, focusing not just on carbon, but our social and environmental impact too.
"We're not saying everything will be done perfectly from the beginning, but it's a learning process; the most important thing is that we're honest, transparent and willing to improve based on continuously reviewing what we could be doing better."
New Sustainability Analyst, Rosalin Brolly, added: "I'm delighted to be given the opportunity to join such a climate positive company as Ellers Farm. I'm looking forward to being able to put my experience and knowledge acquired through the University of York to good use, ensuring we accurately measure our carbon footprint. I've already learnt so much from Tabatha and can't wait to work with her to make Ellers Farm Distillery climate positive across every element of the organisation."
The new state-of-the-art facility, located near the historic village of Stamford Bridge in Yorkshire, is a multi-million-pound investment set to offer sustainable and diversified employment for the region and push the boundaries of sustainable drinks production in the industry. To find out more about Ellers Farm, please visit https://www.ellersfarmdistillery.com/about.