THE OLYMPICS OF BEER!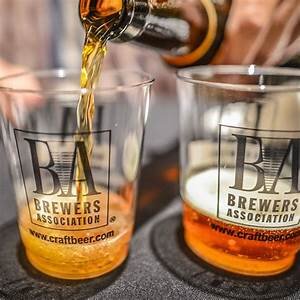 Bob Pease, CEO/President of the Brewers Association, the not-for-profit trade association representing small and independent American craft brewers looks at how to pique interest in your craft beer range
Bar, restaurants and hotels looking to stock beers with a point of difference should focus on the Olympics!  Not the Olympic Games in Tokyo, Japan but the World Beer Cup, often referred to as 'the Olympics of Beer.'  Presented by the Brewers Association, it is the most prestigious beer competition in the world and is held every two years in conjunction with the annual Craft Brewers Conference® & BrewExpo America®, 19-22 April 2020 in San Antonio, Texas.Developed in 1996 to celebrate the art and science of brewing, this global competition continues to create greater consumer awareness about different beer styles and flavour profiles while promoting international brewing excellence.
In 2018, more than 8,000 beers from 2,515 breweries representing 66 countries were judged by an elite international panel of 295 judges from 33 countries.
Large and small brewing companies located outside of a style's area of origin are crafting quality beers brewed to traditional styles. Belgian styles in Japan, altbiers in the USA, pale ales in Germany and bock beers in Brazil are just some of the interesting developments in the changing international marketplace.
Traditional beer styles are not only celebrated in their native lands, but are now being shared, brewed and enjoyed worldwide. Consumers are discovering and enjoying a wider variety of both traditional and new beer styles, some brewed close to home and others brewed on the other side of the world. The number of new styles and style interpretations appears to be limited only by the creativity of the world's brewing community.
Taking place alongside the World Beer Cup is the Craft Brewers Conference, the only industry event that serves brewpubs and packaging breweries and the number one environment in North America for concentrated, affordable brewing education and idea share to improve brewery quality and performance.   What's more, it's America's largest annual craft brewing gathering attracting 13,000 attendees to participate in more than 96 different seminars, featuring thought leaders in the beer and business worlds.  BrewExpo, the only industry trade show that serves brewpubs, taprooms, breweries and wholesalers, brings together more than 1,000 exhibitors in one location to provide an opportunity to develop business relations and encounter the latest and best products and services that industry vendors have to offer.
Stocking award-winning American craft beers in your establishment piques consumer interest and encourages trial.  Watch out for any World Beer Cup medal winners available in the UK from selected wholesalers.
More info: www.brewersassociation.org