Keep cool at the London Coffee Festival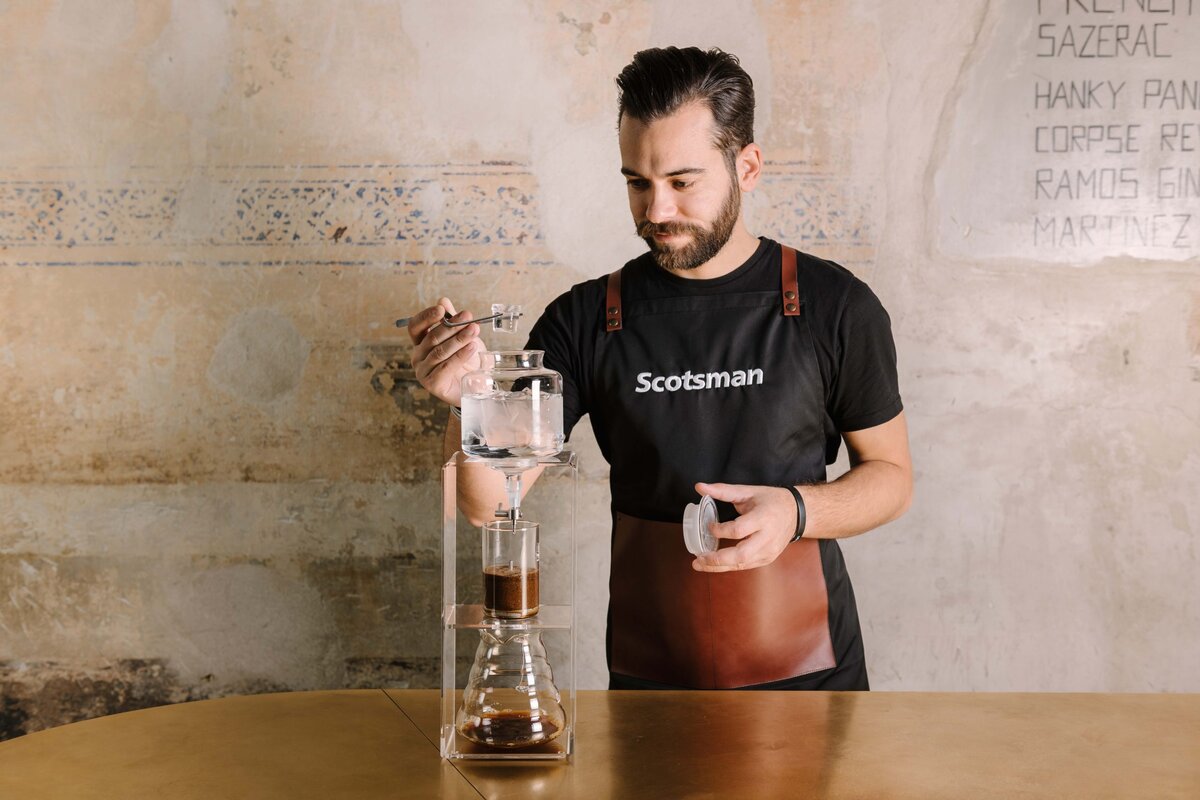 Scotsman and world champion barista team up to spread the word about iced coffee
Scotsman and Hubbard Systems will be at the 2020 London Coffee Festival, taking place on April 2nd-5th. They will be running demonstrations explaining the different types of ice required to make the perfect cold brew and coffee-based cocktails.Cold coffee-based drinks have been gaining in popularity in recent years. With the public's appetite for coffee showing no sign of diminishing, companies need to keep on top of the latest coffee trends. Hubbard Systems have noticed the number of coffee shops buying ice machines increasing steadily over the past few years, so this year they'll be demonstrating exactly how useful a steady source of ice can be to coffee shops.
The demonstrations will be run by Scotsman Ice brand ambassador Michalis Dimitrakopoulos, who won the World Coffee in Good Spirits Championship in 2016, as well as taking second place in the 2019 World Barista Championships.
Michalis and Scotsman recently collaborated on a booklet called Coffee Inspirations, which examines the different varieties of cold coffee beverages and explains which type of ice would be best for different sites.
The main three ice types used for coffee are gourmet cubes, nugget ice and dice cubes. For cold drip, espresso brew and cold brew, gourmet ice helps to preserve the drink's body and aroma as its purity and slow melting nature mean it doesn't dilute the drink or affect the flavour.
For blended or mixed beverages, nugget ice works best, while dice cubes are a great all-rounder, combining purity while also being simple to blend.
Visitors to the London Coffee Festival will be able to learn more about the importance of ice to the cold brew process as Michalis will be there throughout the show, with two presentations on Thursday and Sunday and three on Friday and Saturday. He'll be making coffee based drinks and cocktails, explaining how to pick the right ice and how to get the most out of it.