A Le Meridien Survey from 2013 found out that 53% of hotel guests prefer a great cup of coffee over sex in the mornings.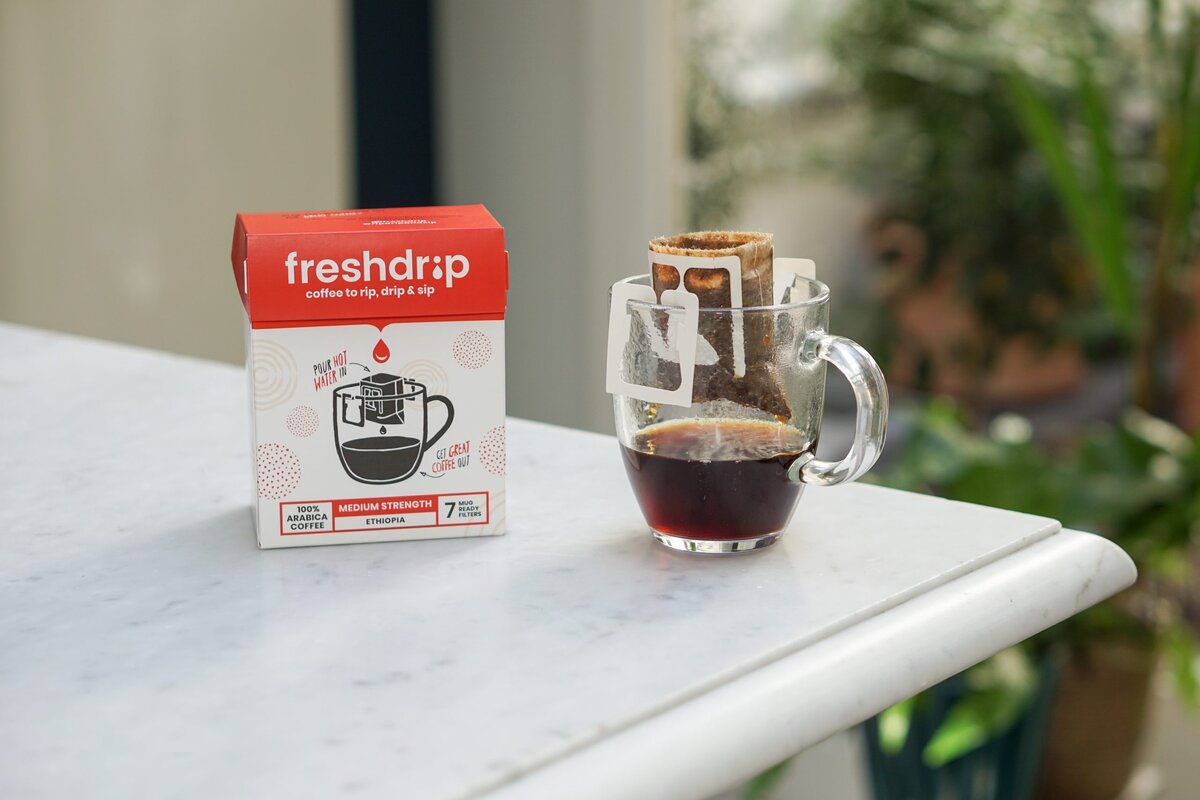 Yet, despite this revelation, hotel room coffee is often still nothing to write home about.
If faced with the choice between instant coffee or capsules, hotel guests regularly choose to find a better cup elsewhere.
But it doesn't have to be this way.Meet Freshdrip. A single-serve coffee dripper that skillfully combines convenience with great flavour and ritual into one handy sachet.
A case study at The Hoxton Hotel Amsterdam showed that Freshdrip had an instant impact on guest satisfaction almost overnight.
Lisa Devlin, Head of Housekeeping, said: "Before we had Freshdrip in the rooms, no one ever mentioned the in-room coffee in a review or social media post. But when we replaced our previous solution with Freshdrip, Tripadvisor and Instagram were suddenly full of beautiful posts and great reviews.
It helped us to create consistency between our barista-made coffee downstairs and the in-room coffee experience while keeping guests in the building for longer and spending more."
Every Freshdrip contains 10g of precision-roasted and pre-ground single origin coffee and there is a choice between the full-strength Colombia, the medium-strength Ethiopia and the decaf Ethiopia. In other words, there's something for everyone.
In particular hotels that are desperately looking for an alternative to existing options will find Freshdrip highly attractive. It's completely hassle-free to roll out and integrate into housekeeping routines and guests will only need hot water source and a nice mug to brew a fresh cup of coffee in under three minutes.
With bright colours, its packaging really stands out and is easy to recycle with general hotel waste.
You can currently enjoy your morning coffee courtesy of Freshdrip at leading hotels like the Hotel St. George Helsinki, The Dylan Hotel Amsterdam and the Jewel Hotel Prague to name a few and beyond any shadow of a doubt, more and more hotels will soon ditch their instant coffee or capsules for the only product that offers a real coffee experience in hotel rooms.
For more information visit freshdrip.com or contact [email protected]