Retigo, the Czech based combi oven specialist, has been providing premium cooking solutions for over 25 years.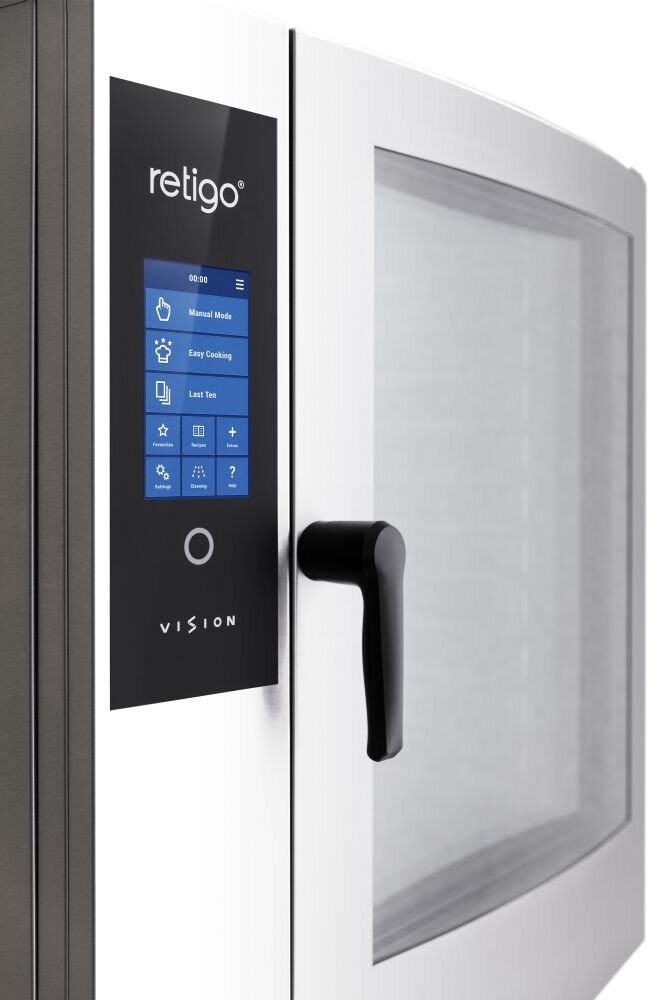 During this time, the company has outed itself as a market leader in the foodservice equipment industry, building up an impressive client base.
The business released its first-ever combi steamer a year prior to its incorporation, in 1994 and has continued to grow since then. Starting out with four establishing staff members, Retigo now boasts over 200 employees and produces thousands of catering appliances, annually, from its headquarters that span over 10,000 sq.m. The premises is soon to have an upgrade as work has begun building a new hall, which will grow the headquarters to 16,000 sq.m.
The catering equipment manufacturer has come a long way since its first product release and now offers an extended product range that includes regenerators, holdomats, blast chillers and bakery ovens. Before release, all equipment goes through a stringent testing process to ensure that the high-quality output that Retigo strives for is achieved.
The main products produced by Retigo are combi ovens called RETIGO VISION that are available in six sizes, with each size having two alternating versions, with steam created by an advanced steam generation system.
Last year, Retigo managed to disrupt the foodservice equipment market after the release of the Blue Vision B1011 combi oven.
Designed to offer everything the user needs, the Blue Vision B1011 combi oven produces outstanding results. The product places a huge focus on safety, hygiene, energy efficiency and reliability. As one of Retigo's best-selling sizes of combi oven, the 1011 model can produce between 151-250 meals a day and is available in both electric and gas models. Most recently, the 1011 model was awarded the ENERGY STAR accreditation.
All Blue Vision products benefit from the My Vision control display, the most user-friendly customised profile on the market, and the latest technological feature included. The display allows the user to easily access all of the main functions and features with just a touch of the screen.
There is also a huge emphasis on energy efficiency, as all Blue Vision models accommodate low energy and water consumption as well as offering an automatic cleaning feature. Additionally, each model also has triple-glazed glass doors and 50mm thick thermo insulation to retain heat. Retigo combi ovens also have a built-in heat exchanger which raises the incoming water temperature by 60 degrees celsius allowing for optimised, automatic cleaning.
The team at Retigo are constantly researching the market for innovative solutions to aid the problems their client-base face, which is why the Retigo models are manufactured with the latest technological features. Retigo have much more in the pipeline for 2020, so watch this space.