GOVERNMENT BAN SET TO ACCELERATE THE ADOPTION OF PAPER STRAWS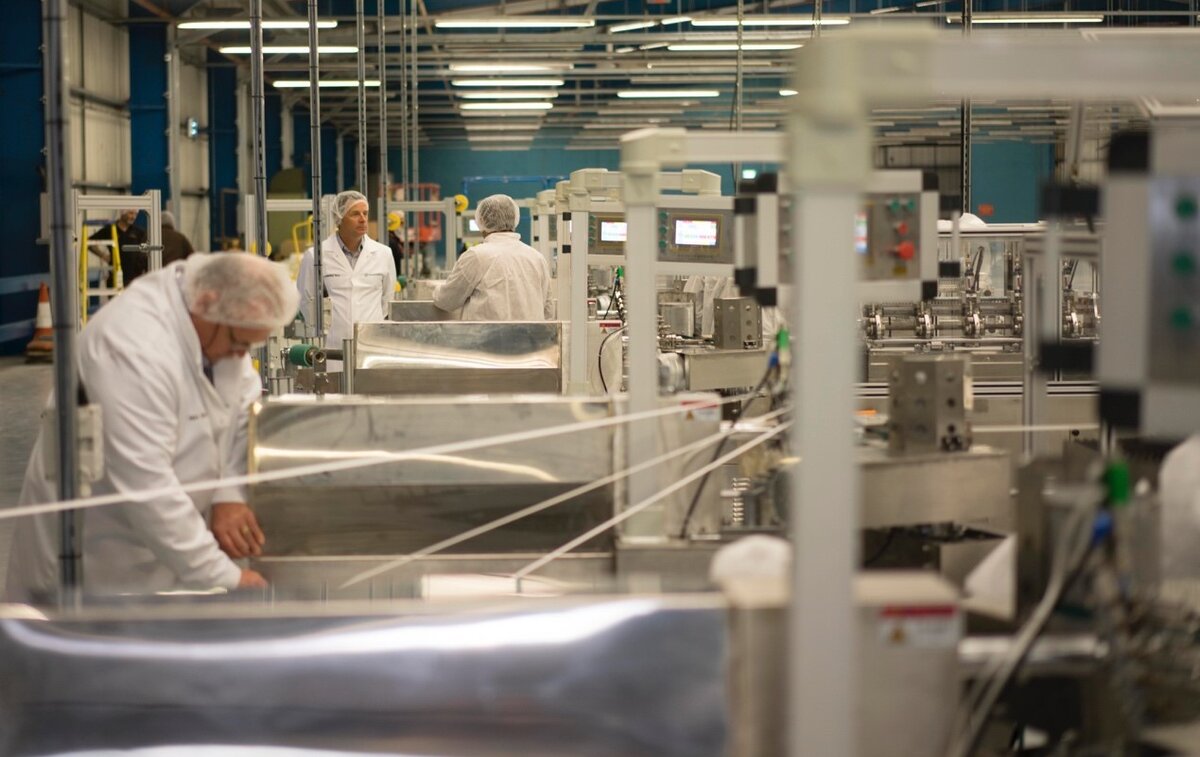 Partnership between Plastico and Transcend Packaging provides food and drink outlets with an immediate source of UK-made paper straws
The Government's announcement today that plastic straws are set to be banned in England from 1st October 2019 will mean that the hospitality and catering sector will be forced to source a more sustainable alternative. However, food and drinks outlets are now be able to make this switch well in advance of the ban date thanks to a long-term Supply Agreement and Strategic Partnership between Wales-based straw manufacturer, Transcend Packaging, and Plastico, the UK's market leader in catering products to the foodservice and retail sectors.
"Hospitality and catering companies have been crying out for an alternative to plastic straws" says John Reeves, Head of UK & European Sales at Plastico. "This deal means that they can immediately move to a credible supply of food-grade straws, direct from the UK's only mass-produced paper straw plant currently in operation, well in advance of the impending ban and without any impact on their levels of customer service", added John.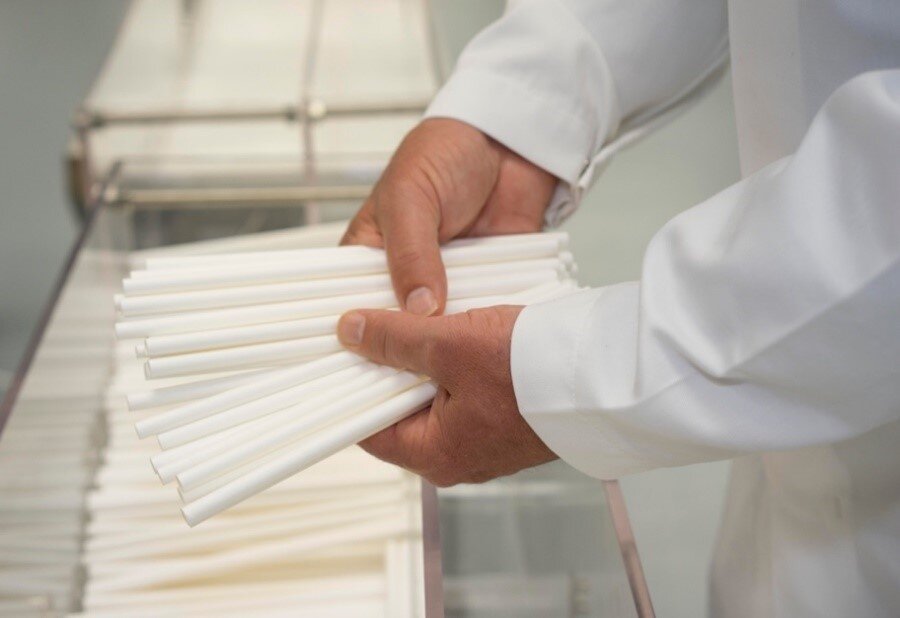 IMAGE ABOVE: Paper straws produced at the Transcend factory near Caerphilly
England throws away as many as 4.7 billion plastic straws each year and so the Government has now begun a 6-week consultation process that could see them being banned by October 2019. However, there has not been, up until recently, UK-based paper straw manufacturing capacity that could replace this number. Transcend Packaging, based close to Caerphilly in South Wales, is only a year old yet is on target to produce three billion straws per annum as a result of an investment of £11million together with support from the Welsh Government.
"We recognised that it was only a matter of time before the Government took action to eradicate plastic straws with a likely consequence that food and drink outlets would either suffer a substantial supply shortfall or they would have to source outside of the UK", said Mark Varney, Sales and Marketing Director at Transcend Packaging.
"With the generous support of the Welsh Government, Transcend Packaging has not only been able to quickly establish itself and win major customers, but we also have ambitious expansion plans to increase our workforce by 10 times over the next three years, bringing much needed employment to the Welsh valleys as well helping businesses throughout the UK to do their bit for the environment", said Mark.