CAFÉ WOLSELEY – CORBIN & KING'S FIRST RESTAURANT OUTSIDE LONDON – TO OPEN AT BICESTER VILLAGE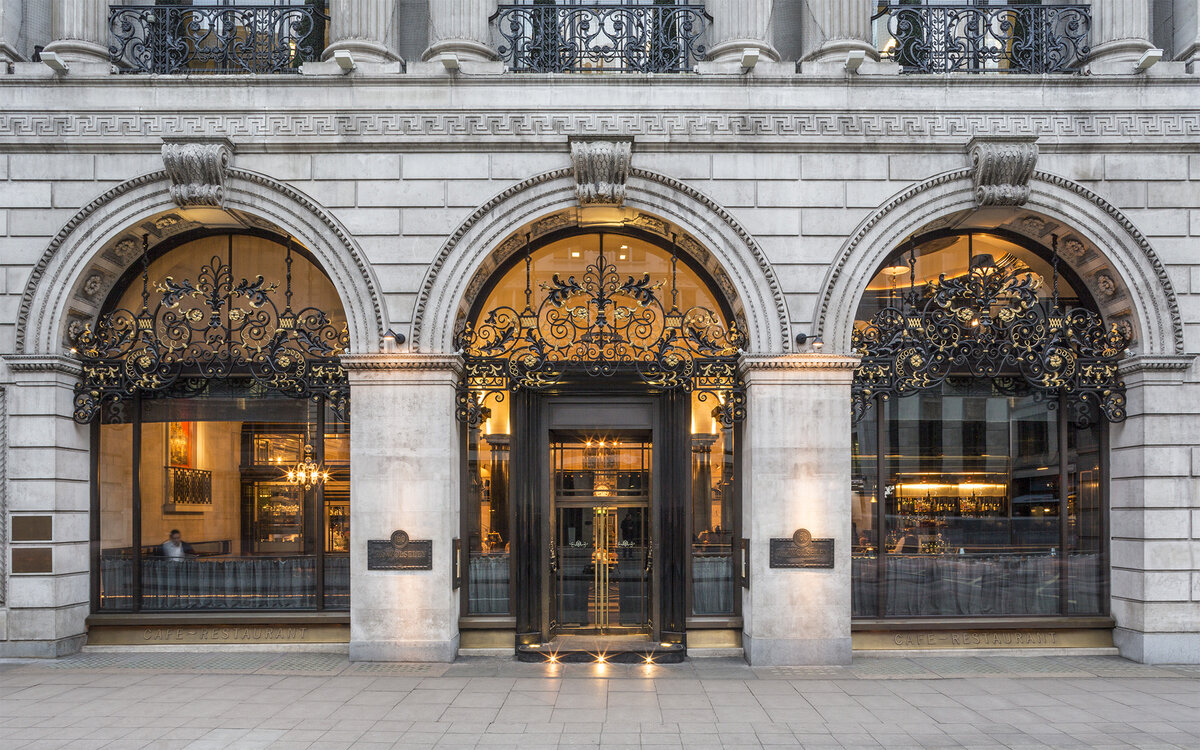 Exciting news for stylish gourmets is that Corbin & King will open its first restaurant outside London at the global luxury shopping destination, Bicester Village. The founding member of The Bicester Village Shopping Collection – and the 'Bond Street of Oxfordshire' – will soon proudly host its own Café Wolseley. Boasting the spectacular interiors, impressive culinary offering and meticulous service that the British institution, The Wolseley, is renowned for, the new Café Wolseley, which opens in late June, is another reason now to visit Bicester Village.
Combining British heritage with European grandeur, The Wolseley provides the reference for this latest opening. Those familiar with the celebrated Piccadilly institution will therefore recognise in Café Wolseley signature features from the London flagship restaurant. The design – including the smart black-and-white chevron floor, hand-painted Chinoiserie murals and double-volume vaulted ceiling – has been led by Shayne Brady of BradyWilliams. The concept of all-day café dining in the European style also remains true at Bicester Village, with the restaurant open from 8.30 am to 10.00 pm most days.
The menu will feature classic Wolseley favourites, together with new additions – think Tarte Flambée – and a selection of seasonal salads. Alongside the café-restaurant, a takeaway counter will offer the option of enjoying Café Wolseley cuisine on the go. So whether guests wish to ponder their purchases over a leisurely lunch or instead grab a gourmet sandwich and keep shopping, Café Wolseley will cater to all needs.
Together with the culinary offering, there will also be a dedicated space for The Wolseley's growing retail collection. Solve gifting dilemmas with candles, glassware and silver, or simply treat yourself to the likes of Florentines, shortbread, chocolate truffles and loose-leaf teas.
"We are delighted to be opening Café Wolseley," says Jeremy King, CEO of Corbin & King. "For many years we have wanted to extend the reach of The Wolseley, but it's only now that we have found an opportunity to achieve that. As Value Retail continues to build its vision for Bicester Village, we are delighted to be part of its plans."
Scott Malkin – Founder and Chairman of Value Retail, creator and operator of The Bicester Village Shopping Collection – comments: "A sophisticated shopping experience calls for an equally stylish dining offer and, with its reputation for uncompromising excellence in menu, service and surroundings, The Wolseley certainly sets the bar. It is both an honour and a delight to welcome an establishment of this extraordinary pedigree to Bicester Village."