MenuShop is one of Europe's leading producers and providers of hospitality products, first of all menu covers and menu cases.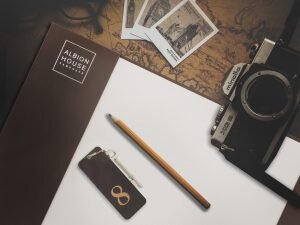 Our business is driven by our clients' needs:  this is why we keep studying innovative and creative solutions that could fit their expectations and satisfy them.
We value all our clients and we pride ourselves in giving every one of them the same exceptional customer service and individual attention they deserve. We deal with bespoke requests on a daily basis and work tirelessly to develop new items. Our development team is constantly improving and launching new and fascinating products to the market.
Our experienced Design Team is always on hand to help you find the right design that matches your Hotel style. Whether it is a fresh new logo you're looking for or a dramatic full colour design, they will help make your ideas a reality.
In MenuShop we are known for designing and manufacturing items that are totally customized: if you have something specific in mind, we will help you realise it.
We have all kind of materials to create the perfect look for you menu, room folder,  desktop blotter or keyfobs: recycled wood, real wood, wood effect covers, scratch resistant aluminium, fabric textures, leather style, ecological leather, acrylic, plastic, hardback covers. You can personalise them through different techniques: wood or metal engraving, wood cut out, heat embossing, foil blocked, metal plate, colour print… each one will give a different impression to the final result.
Details are the key to reinforce your brand identity and make a good impression on your customers.
First impressions matter, make sure yours counts! Take care of every detail, with us.