The Waldorf Hilton announced as Chicago The Musical's official hotel partner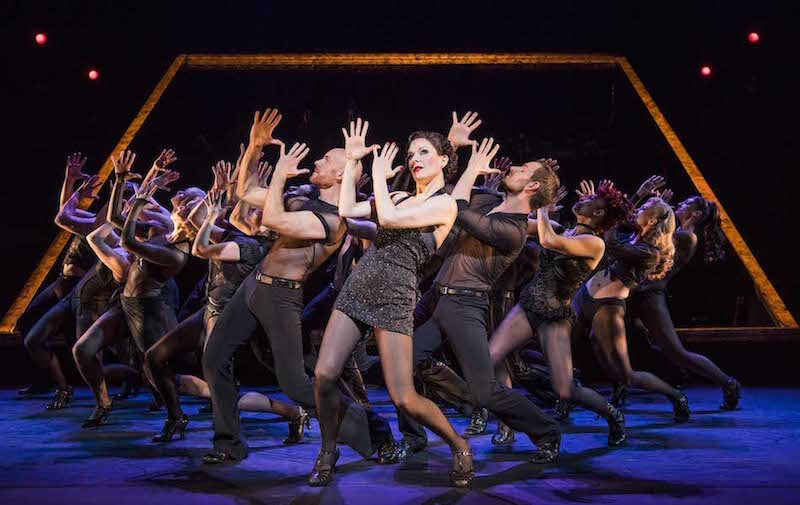 The Waldorf Hilton, the West End landmark hotel, is the official hotel partner of the hit musical Chicago which has just returned to the West End at the Phoenix Theatre starring Hollywood actor Cuba Gooding Junior.
The Waldorf is one of London's most iconic hotels, with a unique history and links to theatreland. The theatre partnership is the first announced by the hotel this year, as it carves out its position as the home of theatre and entertainment for those visiting London, and locals alike.
To celebrate its official hotel partner status with Chicago, The Waldorf Hilton has designed a special Chicago Cocktail and Pizza Menu at Good Godfreys Bar & Lounge – inspired by hits from the famous musical. For guests who are looking for a more formal warm up to a theatre experience, The Waldorf has also created a brand-new pre-theatre dinner menu with Jazz Singer Blue Rose performing West End classics to diners on Thursday evenings – the perfect complement to a night of entertainment in the West End.
The reciprocal partnership with Chicago The Musical will also feature on all 'out of home' advertising and assets including the Chicago website. As part of its partnership agreement, the hotel has also provided rooms for cast members, production and crew. It will also feature collateral and promotional adverts for Chicago on its website, and throughout the hotel.
Originally the vision of thespian Edward Sanders who managed a theatre at the time, The Waldorf was built 110 years ago in a unique location – bookended by two of the West End's most prestigious theatres. Given this history and its long links to the West End, the hotel's strategy is to align itself to London's theatre and entertainment scene by brokering special relationships with the latest theatre productions, as well as redesigning the hotel's pre-theatre offering – ensuring memorable guest experiences both inside, and outside the hotel.
The Waldorf Hilton General Manager Guy Hilton explains, "We are excited to have set up this partnership with Chicago and have agreed The Waldorf as the musical's official hotel partner this year. With our long history in the heart of the West End, the hotel is perfectly located for cast, crew and visitors who are looking to come and enjoy the show.
"The partnership will mean our guests can enjoy the full Chicago experience with special star treatment at the show itself, as well as insider insight from our concierge team."
The Waldorf hotel's guests can also buy a 'Band A' ticket and receive a free glass of Champagne at Chicago. The offer is valid for Monday to Thursday performances until 30 July 2018.  Book at http://m.atgtickets.com/venues/phoenix-theatre/  using the code "Hilton".