GIN-SPIRATION: INNOVATIVE RECIPES FOR WORLD GIN DAY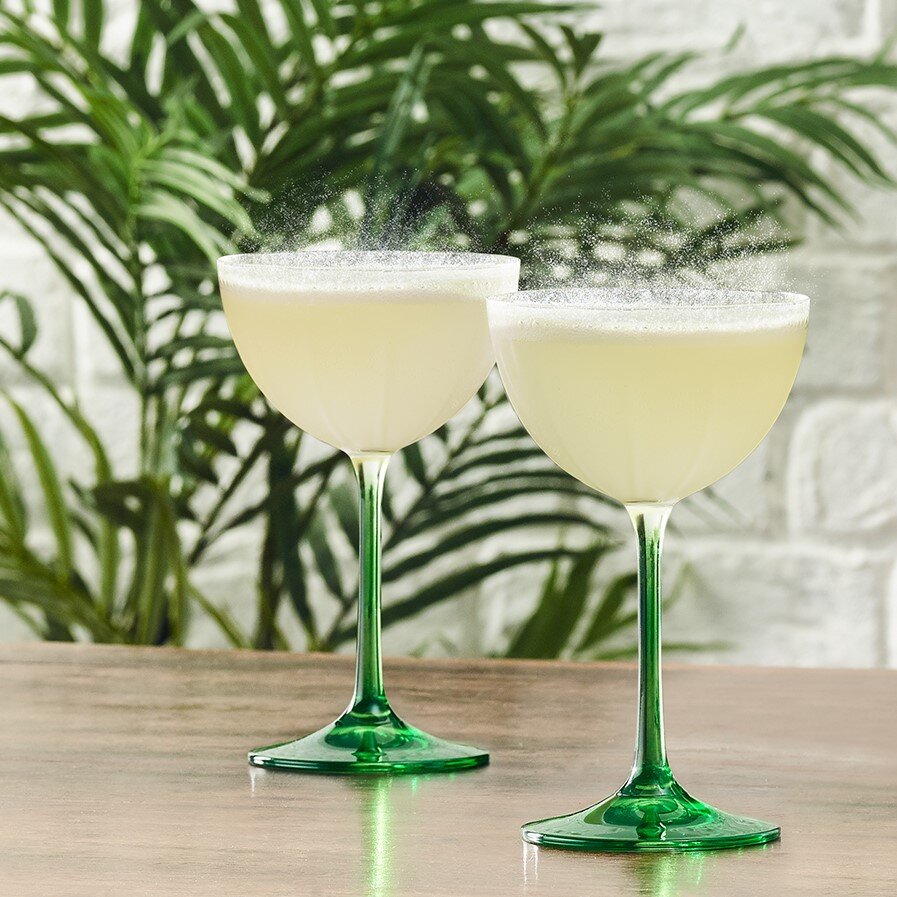 Savoury twist? Lower alcohol? Flavoured gin? Gin expert and elite mixologist Tristan Stephenson has teamed up with Tanqueray to create three exclusive recipes for June 9
With World Gin Day around the corner, gin enthusiasts around the world will be exploring new and exciting ways to savour this classic of the spirits world. To celebrate the occasion, gin expert and leading bartender, Tristan Stephenson, has explored three of the coolest trends in gin right now – low alcohol gin cocktails, flavoured gin, and gin cocktails with a savoury twist.
Tristan, author of The Curious Bartender series of books and owner of the iconic Victorian-themed cocktail bar The Worship Street Whistling Shop, said: "The gin world is changing constantly with new trends popping up all the time. Gin is such a vibrant and versatile spirit – there are always fresh and exciting ways to enjoy it."
Tristan was filmed creating three exclusive cocktails focused on these emerging trends using bartenders' favourite[1] Tanqueray as his spirit of choice, just in time for World Gin Day on June 9. These recipes are quick and easy and you can watch him by clicking here: http://bit.ly/TanquerayWorldGinDay
Tristan's top three trends
Low alcohol gin cocktails
"People are on a mission to drink better rather than more and in my bars I have seen a rise in the demand for lower alcohol cocktails," Tristan said.
"So whether it's for a relaxed brunch or you want to create a classic after-dinner drink my low ABV gin serve, the Queen Bee, with zesty lemon flavours and honey notes, is the perfect cocktail to create."
Flavoured gin
Tristan said, "There has been a real boom in flavoured gins in recent years as people experiment and search for new flavour combinations.
"A wonderful new flavoured gin that I love experimenting with is Tanqueray Flor de Sevilla. It's a gin where the predominant favours of juniper are complemented with the citrusy flavours of Seville oranges – brilliant to use for a twist on a classic gin recipe. If you are looking for a perfectly balanced gin cocktail that is just right for summer, then have a go at making my Gin and Juice recipe."
Gin cocktails with a savoury twist
"I travel a lot in my job and one of the things I am seeing more and more around the world is chefs and bartenders working closer together – whether that's sharing ingredients or techniques. The result has been a rise in savoury style cocktails popping up on drinks menus across the globe," said Tristan.
"An easy way to give your gin cocktail a savoury twist is to use herbs as a garnish. One of my favourites is tarragon which really works well in my twist on a G & T – the Tanqueray Cooler."
Tristan's recipes for World Gin Day
Low alcohol gin cocktail – Queen Bee
25ml Tanqueray London Dry
10ml Honey water
15ml Fresh lemon juice
Top up soda water
Garnish with fresh thyme
Glassware: Highball
Method:
Fill highball glass with cubed ice.
Pour in Tanqueray London Dry, lemon juice and honey water and stir.
Top-up the highball glass with more ice.
Add a fresh thyme sprig into the glass and then top-up with soda water and give the cocktail more one stir before serving.
(8g of alcohol per serve)
Flavoured gin cocktail – Gin & Juice
50ml Tanqueray Flor De Sevilla
35ml Pink grapefruit juice
25ml Cold breakfast tea
15ml Sugar syrup
Garnish with a strip of orange zest
Glassware: Nick and Nora or coupe glass
Method:
Shake together Tanqueray Flor De Sevilla, grapefruit juice, cold tea and sugar syrup.
Squeeze the orange zest over the cocktail and finally drop into the glass and serve.
(16g of alcohol per serve)
Gin cocktail with a savoury twist – Tanqueray Cooler
35ml Tanqueray No. Ten
35ml White vermouth
Cucumber tonic water
Garnish with sprigs of tarragon
Glassware: Copa
Method:
Fill a copa glass with ice.
Add Tanqueray No. Ten and vermouth.
Top up with cucumber tonic water.
Garnish with sprigs of fresh tarragon and stir.
Top-up with more ice and serve.
(18g of alcohol per serve)
[1] The Bartenders' Choice – Drinks International Brands Report (2018)