Chef Paul Bates to cook up a storm at Hotelympia 2018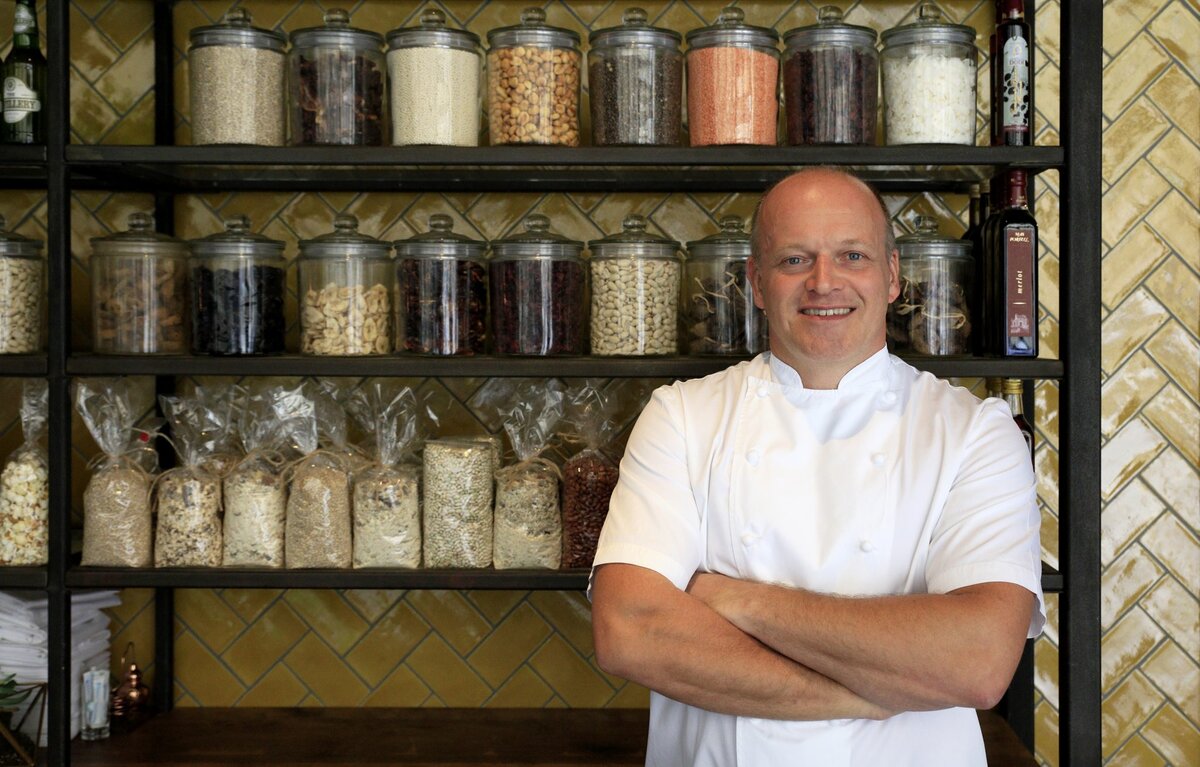 Hilton London Bankside's acclaimed in-house chef to compete in 12 classes at this year's food trade show
Paul Bates, Executive Chef at Hilton London Bankside is set to headline 12 classes at this year's edition of Hotelympia – the UK's largest food-service and hospitality event which will take place from 5-8th March at London's ExCel Centre.
Of these 12 events, Chef Paul will be headlining the LT10 TUCO Cook and Serve Challenge and the LT12 Craft Guild of Chefs National Team of the Year 2018.
The LT10 TUCO Cook and Serve Challenge which takes place at 12:30 on Monday 5th March will see Chef Paul working with a commis chef and waiter to cook and serve an award-winning three-course lunch in 90 minutes. The team will be judged on a range of factors including interaction with the diners, knowledge of the food and wine being served, preparation, safe and hygienic practices, presentation and teamwork.
Chef Paul is also scheduled to take part in the LT12 Craft Guild of Chefs National Team of the Year 2018, taking place on Wednesday, 7th March from 14:20. Entering as part of a three-person team (including a pastry chef and commis chef), the Hilton Bankside team will be challenged to cook a three-course menu including a vegan starter, venison main and English dessert with a twist.
Executive Chef Paul Bates joined Hilton London Bankside in 2015 to lead the hotel's 168-cover restaurant OXBO Bankside and bar, The Distillery. His role also sees him head up the banqueting offering across Hilton London Bankside's meeting and events space, including the largest ballroom in the Bankside area catering for up to 700 guests.
The Acorn award-winning chef brings 25 years of experience to his role, having previously worked at The Beaumont and InterContinental Park Lane, Claridge's and the Ritz Club. Under the helm of Bates, OXBO Bankside has established itself as one of Bankside's newest neighbourhood eateries and a destination in its own right – with the restaurant's Bottomless Brunches and Bottomless Sunday Roasts attracting waiting lists week after week.
For more information, visit Hilton London Bankside and Hotelympia.