Tie the dough-knot as Deliveroo announces Valentine's Day doughnut engagement rings!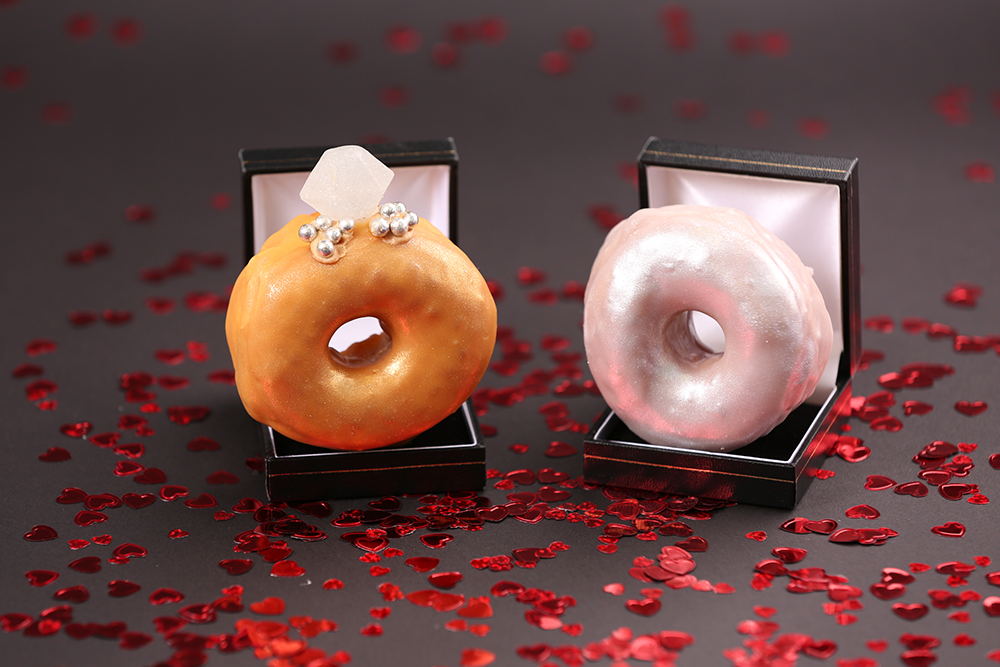 Valentine's Day is set to be a whole lot sweeter this year, as Deliveroo has collaborated with Doughnut Time to create a pair of tasty engagement rings, just in time for February 14th.
Lovebirds and singletons alike will be able to show their confectionary affection for that special someone, with a delightful pair of mini doughnuts that will have you on bended knee.
The range consists of an original glazed and solidly silver wedding band, as well as a design inspired by Meghan Markle's engagement ring. The royal inspired treat features a regal gold doughnut and a sparkling, edible and strawberry flavoured diamond, perfect for any proposal.
Customers looking to pop the sugary question can order the rings exclusively from Doughnut Time via Deliveroo for £9.50 from Monday 12th February  and will be available whilst stocks last.
Joe Groves at Deliveroo said, "Whether you're cuddling up to bae, or watching a movie in solidarity with friends at home, we at Deliveroo think these doughnut engagement rings are a super fun and tasty way to celebrate the one, or the many special people in your life this Valentine's Day."
Tom Anderson, Director at Doughnut Time, said "With the of help of Deliveroo, we are distributing doughnut love across the capital, giving Londoners every reason to treat their loved one this V Day. These beauties are sure to sell out quick, so dough-nut miss out!"