Sky Sports F1® announces exclusive race picks for 2018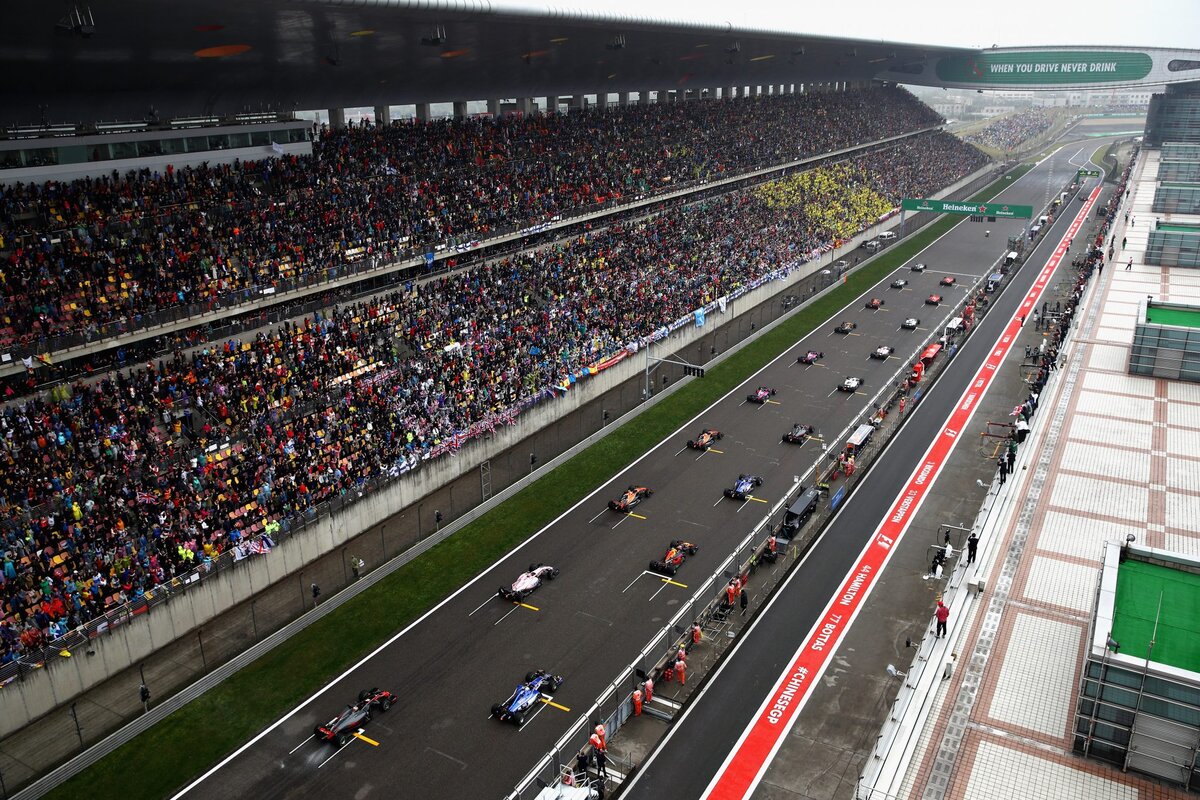 Sky Sports F1 has announced its exclusive race picks for 2018 which includes two new grands prix.
Showing live coverage of all 21 race weekends from across the globe, the first grand prix of the season begins in Australia where Britain's four-time world champion, Lewis Hamilton, begins his title defence, shown exclusively live on Sky Sports.
The two new grands prix for 2018 will also be shown exclusively live.  Returning to the F1® calendar for the first time in nearly thirty years, Circuit Paul Ricard in Le Castellet will host the French Grand Prix in June, while the German Grand Prix from Hockenheim makes its comeback after a one-year absence.
David Rey, Managing Director of Sky Business said: "From the opening Grand Prix of the year to the season's home-stretch, Sky Sports F1® remains the definitive place for out of home viewers to see every twist and turn of the season.  There is huge anticipation this year; can Hamilton create even more history, how will Ferrari and Red Bull close the gap, where will the young drivers emerge in the reckoning?  Licensees and customers can enjoy every practice session, qualifying session and race live, with 11 exclusive race weekends, as Sky Sports builds towards becoming the exclusive home of F1 in 2019."
Sky Sports' in depth coverage will include analysis from a world class line up, headlined by Martin Brundle and former world champion Damon Hill, alongside Johnny Herbert, Paul di Resta and Anthony Davidson.  Plus the return of F1® Report, Ted's Notebook, and much more.
2018 FIA Formula One World Championship™ Sky Sports F1® schedule in full:
Australian Grand Prix                    23-25 March                                      Exclusively Live
Bahrain Grand Prix                        6-8 April                                            Live
Chinese Grand Prix                       13-15 April                                         Exclusively Live
Azerbaijan Grand Prix                   27-29 April                                         Live
Spanish Grand Prix                       11-13 May                                          Exclusively Live
Monaco Grand Prix                       25-27 May                                          Live
Canadian Grand Prix                     8-10 June                                           Exclusively Live
French Grand Prix                         22-24 June                                         Exclusively Live
Austrian Grand Prix                       29 June – 1 July                                  Live
British Grand Prix                          6-8 July                                               Live
German Grand Prix                       20-22 July                                           Exclusively Live
Hungarian Grand Prix                   27-29 July                                           Exclusively Live
Belgian Grand Prix                        24-26 August                                      Live
Italian Grand Prix                          31 August – 2 September                   Exclusively Live
Singapore Grand Prix                   14-16 September                                Live
Russian Grand Prix                       28-30 September                                Exclusively Live
Japanese Grand Prix                     5-7 October                                        Live
United States Grand Prix              19-21 October                                    Live
Mexican Grand Prix                      26-28 October                                    Exclusively Live
Brazilian Grand Prix                      9-11 November                                  Exclusively Live
Abu Dhabi Grand Prix                  23-25 November                                 Live