Brewing up talent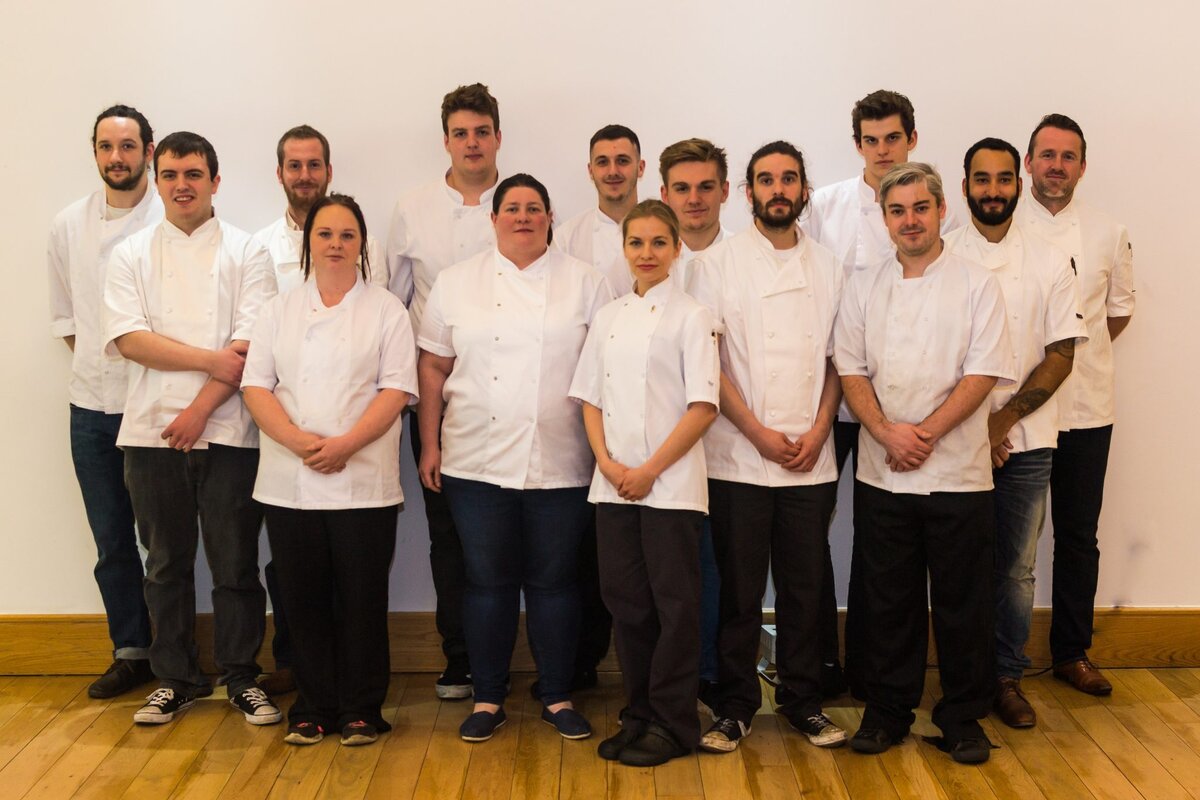 Butcombe Pubs & Inns launches apprenticeship academy
Butcombe Pubs & Inns has teamed up with HIT Training – the expert training provider in the hospitality industry – to launch a bespoke apprenticeship programme across its estate of 25 managed pubs in the West Country.
The Butcombe Futures Academy has been created to provide a structured development programme for ambitious team members to progress within the business while maximising the company's Apprenticeship Levy funding.
With a blend of work-based learning and group training days run by HIT and Butcombe Pubs & Inns, the academy launched with two pathways aimed at aspiring managers and chefs. Over the course of the next year, 12 assistant managers will complete the Hospitality Supervisor Apprenticeship Standard, alongside additional qualifications for first aid, stocktaking and Health and Safety. The apprentices will also take part in courses designed to provide the skills needed to run pubs with accommodation. A further cohort of 11 chefs will undertake the Commis Chef Apprenticeship Standard benefiting from a combination of workshops, trade qualifications and visits to suppliers, farms and fisheries.
Speaking about the Butcombe Future Academy, Jayson Perfect, Managing Director Pubs & Inns of The Liberation Group, said: "The Futures Academy will provide our team members with specialist knowledge that's relevant to their job roles, the business and its future growth. By creating a bespoke programme, the apprentices will acquire the skills and understanding of what's required to run a successful business or head up a kitchen, providing them with the experience and inspiration to progress into their dream roles.
"Working closely with HIT Training has allowed us to bring this vision to reality. As industry leaders, their forward-thinking, flexible nature has enabled us to create a true partnership which supports both our business growth and the development of our employees. For us, it's very much about giving back to our staff. We expect a lot from them but so does the industry in general – they work hard and long hours but we want them to have fun in the job and feel invested in and valued."
Jill Whittaker, Managing Director at HIT Training, commented: "We've worked hand-in-hand with the team at Butcombe to construct a development programme which is truly unique. As a business, Butcombe is experiencing tremendous growth and as such provides many opportunities for professionals of all ages and experience levels to develop a successful career. Training programmes such as the Butcombe Futures Academy, demonstrates the benefits maximising the Apprenticeship Levy funding can bring – from addressing any skills gaps, upskilling teams and aiding recruitment and retention. We're passionate about working with companies to develop high-quality schemes and grow their business."
For more information and to speak to a HIT representative about the Butcombe Future Academy or to discuss a bespoke programme for your business, please call 0800 093 5892 or visit www.hittraining.co.uk.