HAPPYDOWN: UK'S FIRST CRAFT SPARKLING COCKTAILS IN A CAN LAUNCHES IN TESCO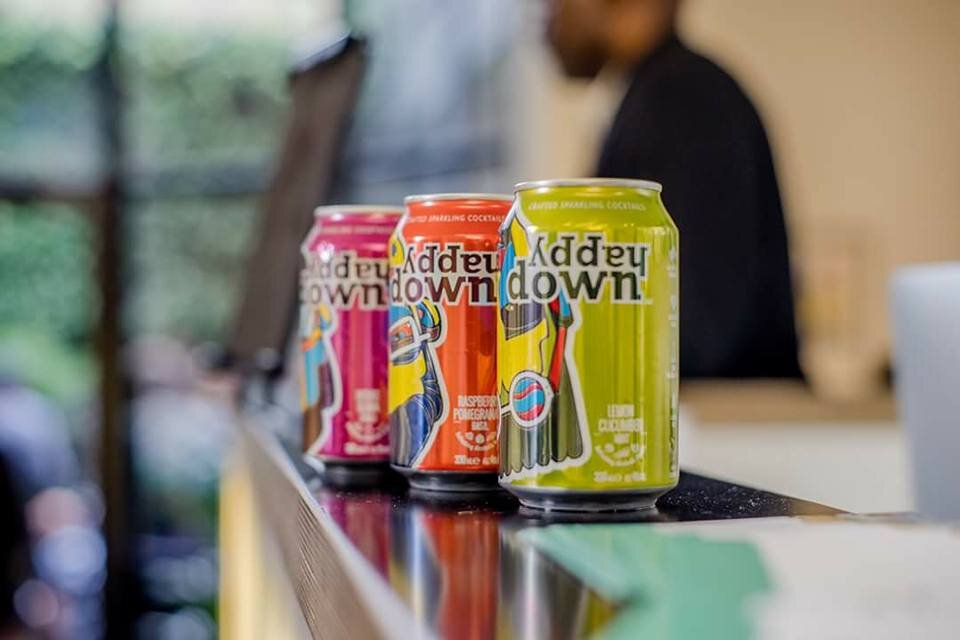 HappyDown™ is turning the drinks industry on its head with the UK's first craft premixed sparkling cocktails in a can.
HappyDown™ is the only alcoholic premix that uses all natural Flavours, has zero preservatives, is hand blended and has mere 44 Calories per 100ml.
The craft cocktail brand has already secured listings with Morrisons and Drinksupermarket.com and is launching in Tesco in August.
HappyDown™ is turning the industry on its head, and it's coming to over 300 Tesco stores this August. HappyDown™ is calling time on synthetic, sugary, premixes and replacing them with refreshing, hand crafted, natural flavoured cocktails, cramming it all in to a great looking can. The drinks come in three sophisticated, adult oriented and innovative flavour combinations, infused with herbs or spices. This month the two flavours launching in Tesco are Lemon & Cucumber infused with Mint and Raspberry & Pomegranate infused with Basil. Each has been expertly crafted and rigorously tested with industry heads, drinks experts and consumers.
HappyDown™ cocktails are gluten free, have no preservatives, have no added sugar and contain only 44 calories per 100ml. Consumers will enjoy a natural and refreshing premixed cocktail. Happiness isn't limited to an hour, it's in a great looking can whenever, wherever you need it.
HappyDown™ is the brain child of Paritosh Bhandari and Vishal Mair. After years frustrated by the lack of alternatives to artificial and ordinary tasting premixed drinks that had an overload of sugar, they decided to make their own. They wanted to turn the industry on its head, and prove that pre-mixed alcoholic drinks can be natural tasting and refreshing with no nasties.
Paritosh Bhandari, Co-Founder of HappyDown: ''We've all seen the shift towards craft products, from Beer to Gins. But consumers in the premixed drinks category are still having to endure artificial, bad tasting, sugary drinks. HappyDown™ is here to liberate those drinkers and offer a natural tasting, refreshing and craft alternative – one can at a time''.
Holly Callender, Buying Manager, RTD, Creams, Mixables and BWS Gifting at Tesco: "With the phenomenal growth in the craft can format, consumers in the UK now want to explore authentic experiences and different flavours. HappyDown™ was the obvious choice. A common flavour with a twist of something unique and refreshing gives customers a great experience. I am looking forward to seeing it fly off the shelves!"