DUKES LONDON Undergoes Multi-Million Pound Refurbishment Programme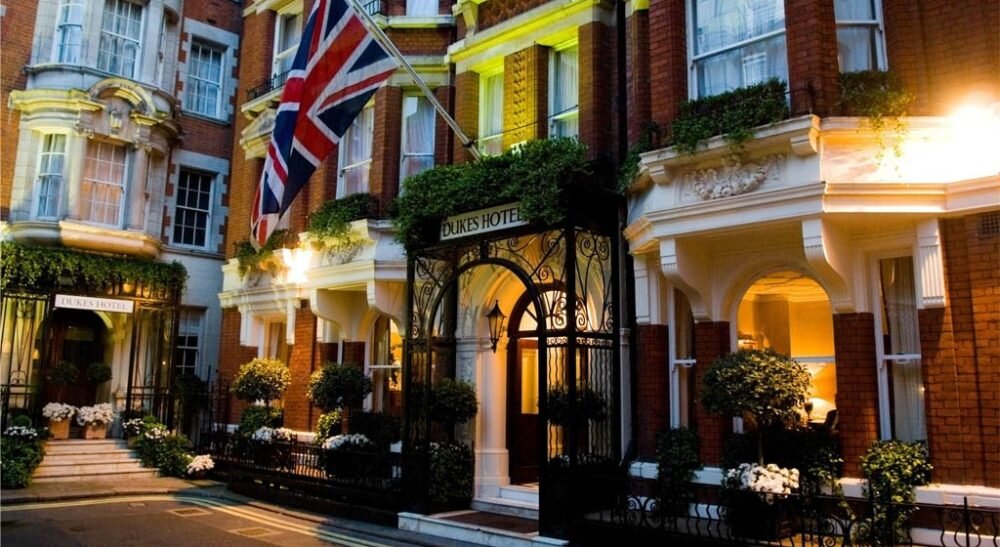 Bedrooms and suites have been styled by the DUKES team using Liberty Fabrics
DUKES LONDON is proudly undergoing an extensive multi-million pound refurbishment programme to its luxurious bedrooms and public areas. The hotel is delighted to now be offering a brand new all-day dining experience at GBR (Great British Restaurant) and the new St James' Suite, a multi-purpose events space. Guests staying at the five-star Mayfair bolthole from this September onwards will be the first to check in to the stylish new bedrooms and suites styled by the DUKES team, using the recognisable floral patterns of Liberty Fabrics.
Of this exciting makeover, Managing Director of DUKES COLLECTION, Debrah Dhugga said, "At DUKES LONDON we understand that to remain at the forefront of the luxury hotel industry, maintaining standards is absolutely essential. This multi-million-pound renovation is the biggest investment the hotel has seen in decades. Our aim of the refurbishment is to enhance and enrich what our guests know and love about the DUKES experience, whilst maintaining our award-winning five-star service and attention to detail that the hotel is so well-known for. We are extremely excited at the prospect of revealing the new look hotel to our guests this autumn."
Dhugga added, "We are delighted to be using Liberty Fabrics as part of this wonderful new chapter for DUKES. As someone who's interested in fashion and interiors myself, I know that Liberty Fabrics' instantly recognisable patterns will fit perfectly with DUKES and will be a beautiful addition to the refurbishment."
DUKES anticipates completing the full upgrade to the hotel by late September 2017 and looks forward to inviting guests to experience the new, refreshed look to its public spaces, bedrooms, suites and its iconic Penthouse.
Nightly rates at DUKES LONDON in a DUKES room start from £311 inclusive of VAT and breakfast, with complimentary upgrade to next room category. Visit www.dukeshotel.com or call 020 7491 4840.